a few months ago (in january, actually), i
mentioned doing some work for a large paint company
. the company that i did work for was a company that made the paint that is now being sold in lowe's (and other) stores all over the US! last week, i walked into lowe's to see pieces that i had painted on the brochures in the stores...very cool: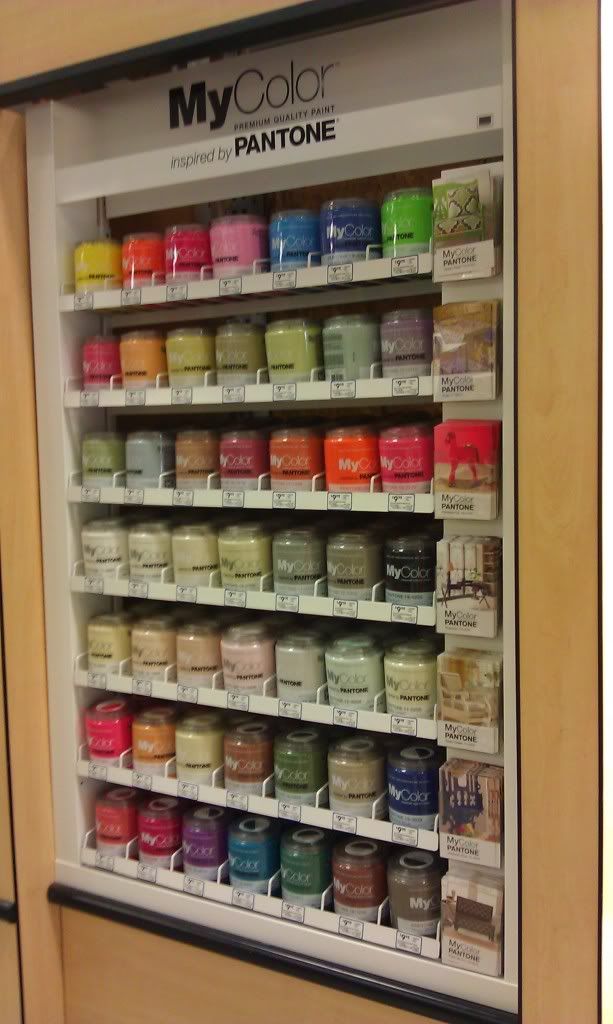 the paints are pantone colors, and come in quart-sized containers. they are all eggshell, and great for small projects...
see those brochures to the right? i painted most of the items in the photos.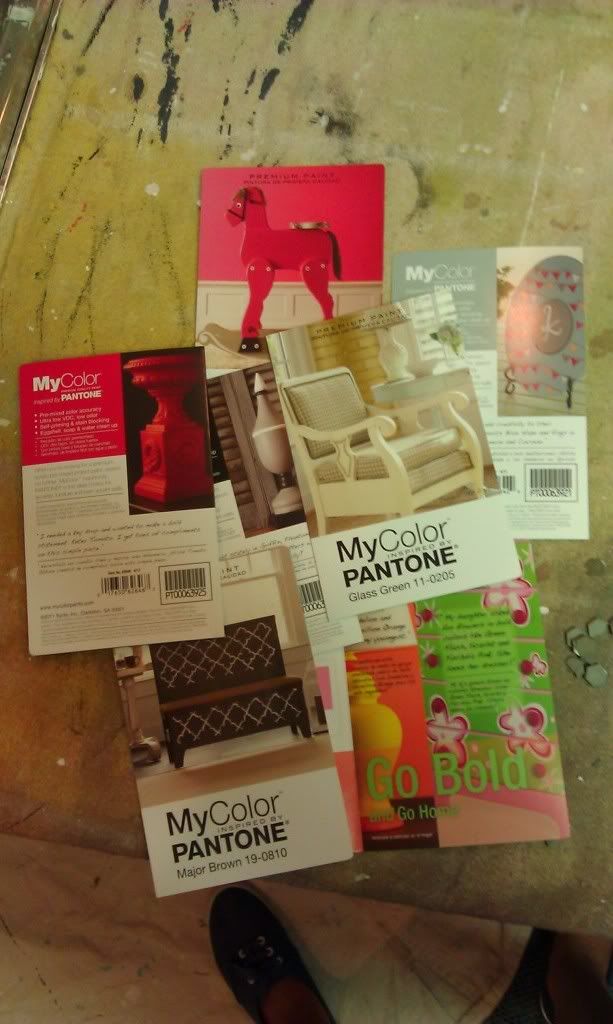 guess what the "k" stands for? :)