this week, i'm working on another big kitchen cabinet and island job. i snapped this "in-between" photo of the island, because i really, really, really love the color!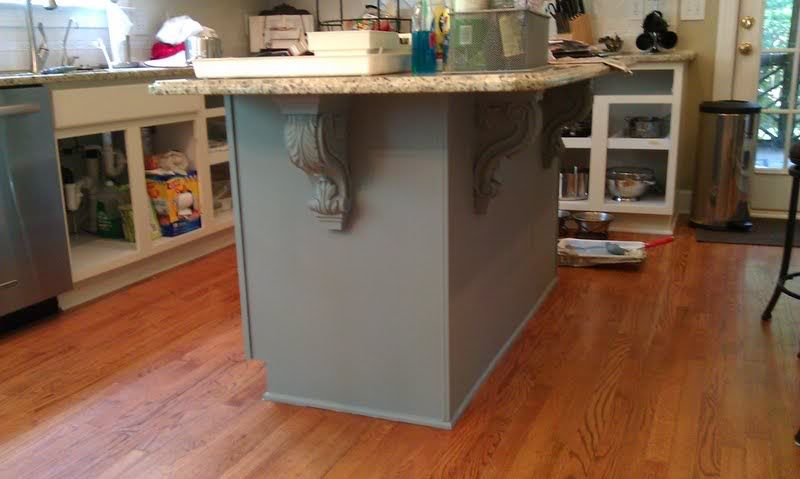 it's a new benjamin moore color that we lightened by 50%, so it's not even a "real" color...but i am loving it so far. it'll have some glaze added later, so this isn't the final outcome. anyway, just wanted to share with you guys! i'll get the exact paint color formula for you soon...
have a great thursday.