it must be the season for kitchen makeovers, because after completing
this kitchen makeover
2 weeks ago, the following week (last week), i finished this one. i absolutely adore gray cabinets, and was so excited when my client decided to go with this very soft gray from benjamin moore, called "graytint". i did a solid of the color, in a washable matte, then i did a darker, almost charcoal gray, glaze in the bevels. check it out:
the "before" shows the wooden cabinetry. very pretty, and high-quality cabinets, but they just didn't fit with my clients' beachy, almost-cottagey style. she loves distressed furniture, and has lots of pretty grays and blues throughout her home, so this new look was much better:
don't you love the new color with her freshly-stained dark java-colored hardwood floors? ah! so pretty.
here you can see the light glazing (of a charcoal color) that i did in the bevels: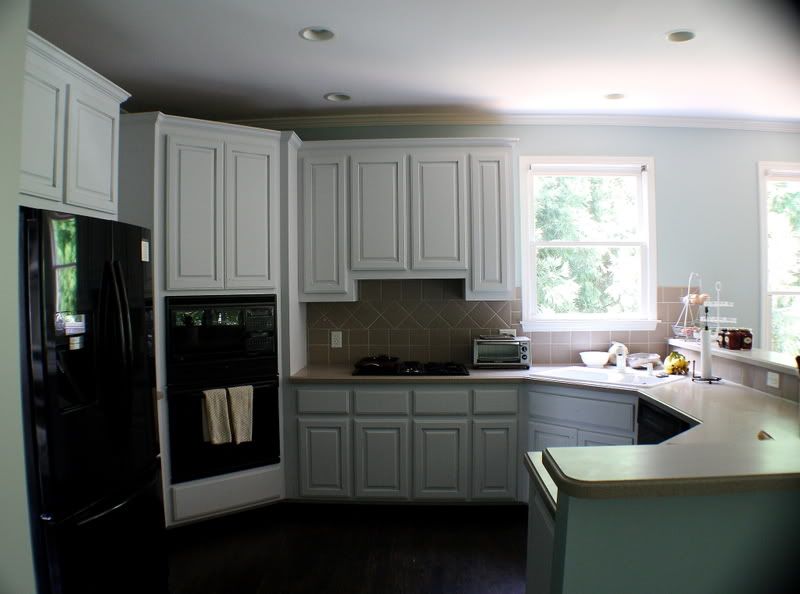 you likey?