ever read a blog post, and think to yourself that it was totally pointless? why did a blogger spend time talking about such things? well, this is about to be one of those, so consider yourself warned. now is the time to click away...
if you're still with me, i'll show you a special little nook in my home that i like to look at. we all have them, right? this is a corner in my living room, that i recently added
these little tealight holders from CB2
to.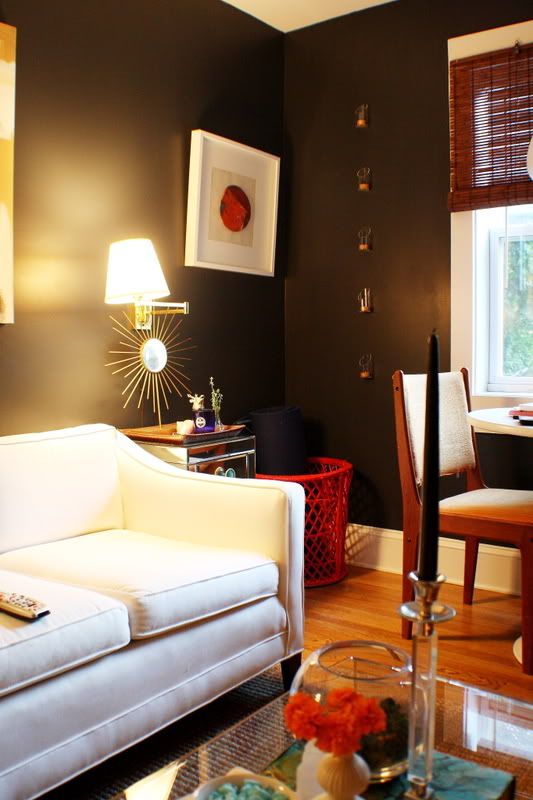 it's over in the corner, behind our breakfast table.
those orange candles make me happy.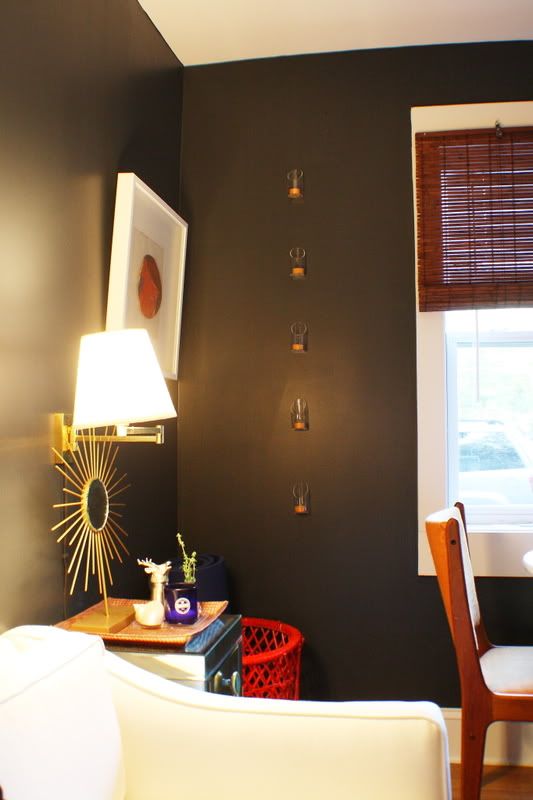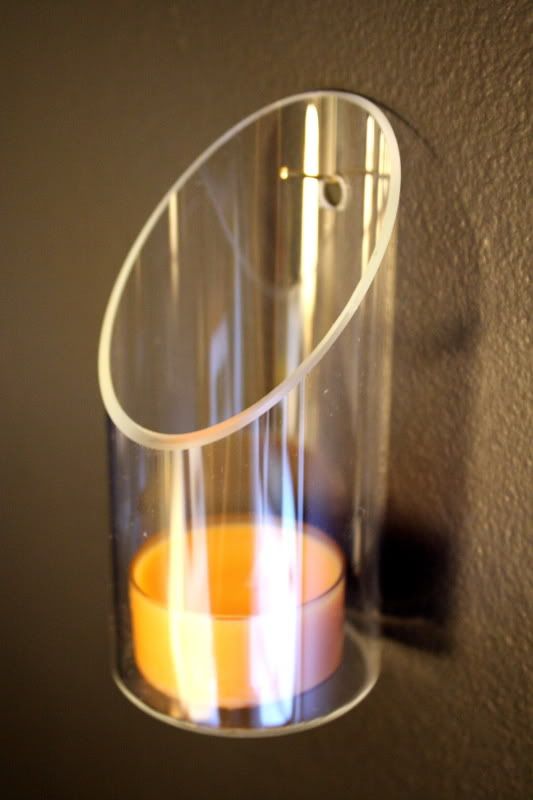 below the candles, on the floor, sits this basket that i bought years ago at a thrift store. i spraypainted it a glossy red a few months ago, and inside sits some of jordan's working supplies. function over beauty here, i guess.
this is a painting on the adjoining wall...the small circle was a painting remnant that i bought at providence antiques (RIP), and i hung it inside of an ikea frame with bleached burlap inside.
...
the end: 5 minutes of your life - wasted! ;)