as i mentioned last week, i helped out
lori may
with her
room service atlanta
project, and i wanted to share with you guys how beautifully it turned out! here is her room before: (you can go
here
to read about the process)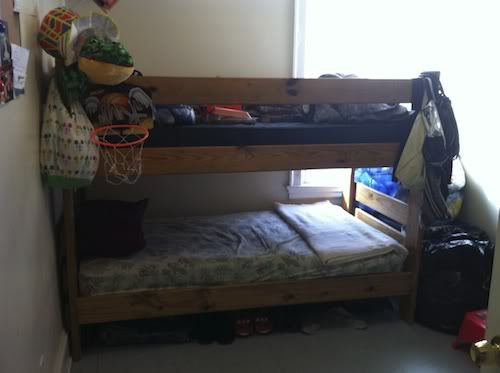 and, the BEAUTIFUL after. lori really outdid herself, i think!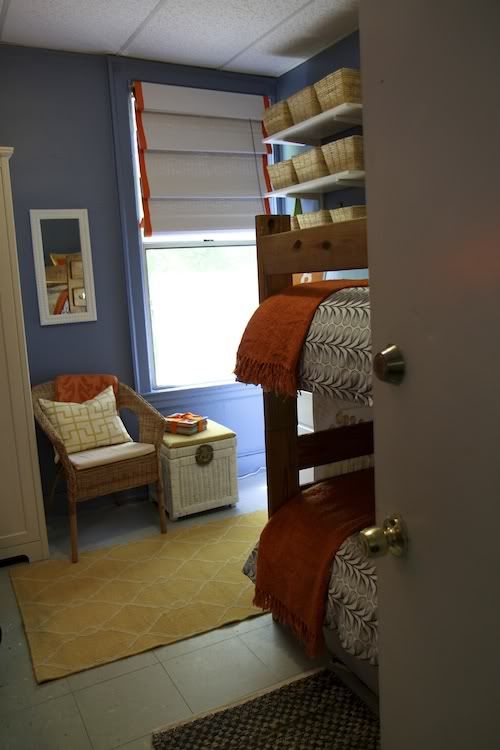 to the left corner: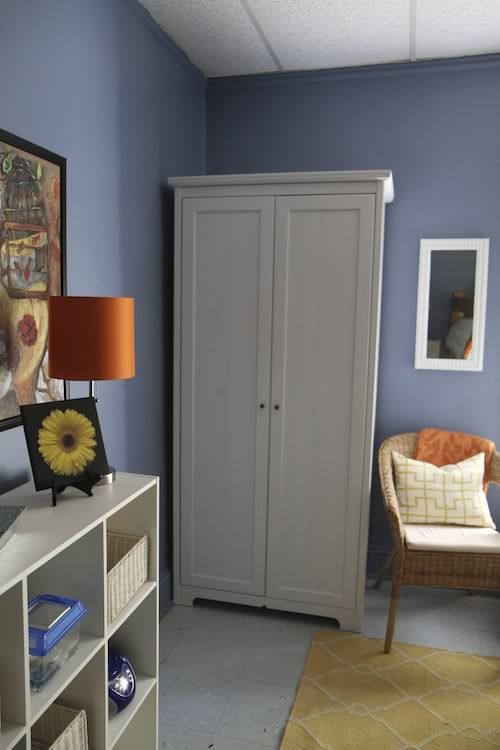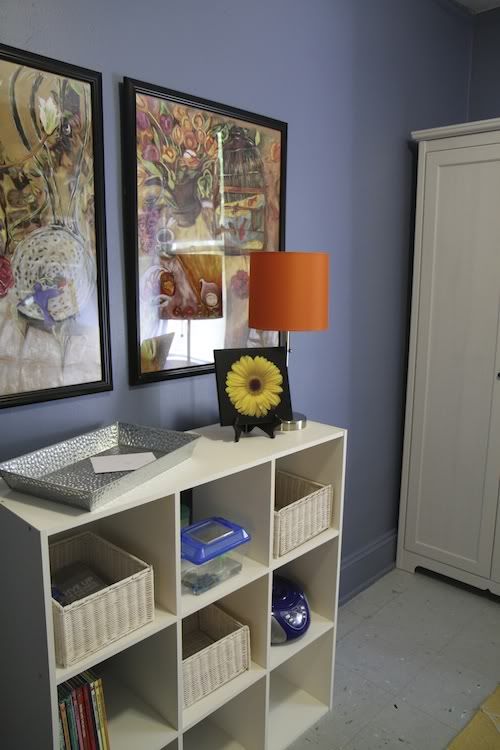 here you can see the little boy who lives in this room's little pet turtle. his name was "oscar" and he was SO cute. it made me want a tiny turtle pet.
i love this view! lori and heidi (her friend/assistant for the week) made that awesome roman shade with a regular bamboo blind and some white fabric/orange ribbon. they glued it onto the shade, and voila! curtain. isn't it cool? i think she's going to post a tutorial on that, soon.
also, jen from
made by girl
donated the "LOVE" print - so cute.
lastly, here is a view of the painting i did, over the bed: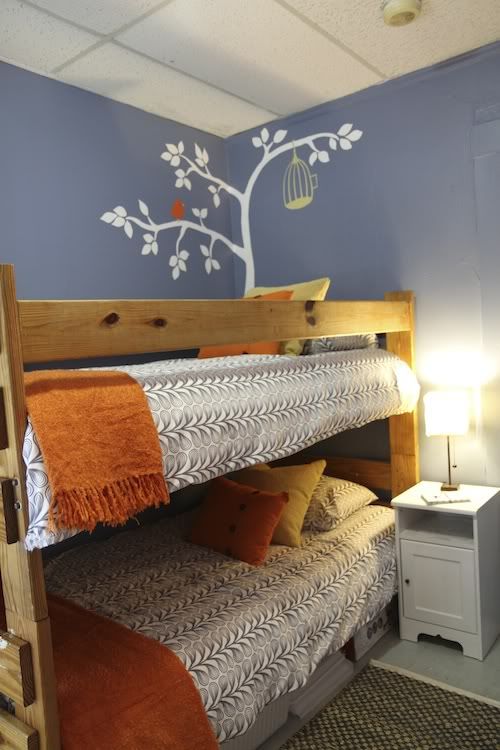 the little bird sitting on a branch, near the open cage symbolizes the family that lives at the nicholas house leaving, and moving on to bigger and better things. i thought it was such a sweet sentiment.
thank you so much, lori, for having me, and thanks to erika and dayka for inviting me onto the room service atlanta team. i am honored to be a part, and i can't wait until the next project!