i promised you guys some nice eye candy for today, and i am about to deliver. this is the first
nursery i painted where i used my moroccan stencil
(done last summer), and i have to say - one of my absolute favorite nurseries i've ever seen. like, ever-ever. it was finished being decorated, so i went over to snap some final "after" shots.
and before you ask, i don't have sources for any of my genius clients' decorating items -- sorry!
check it out: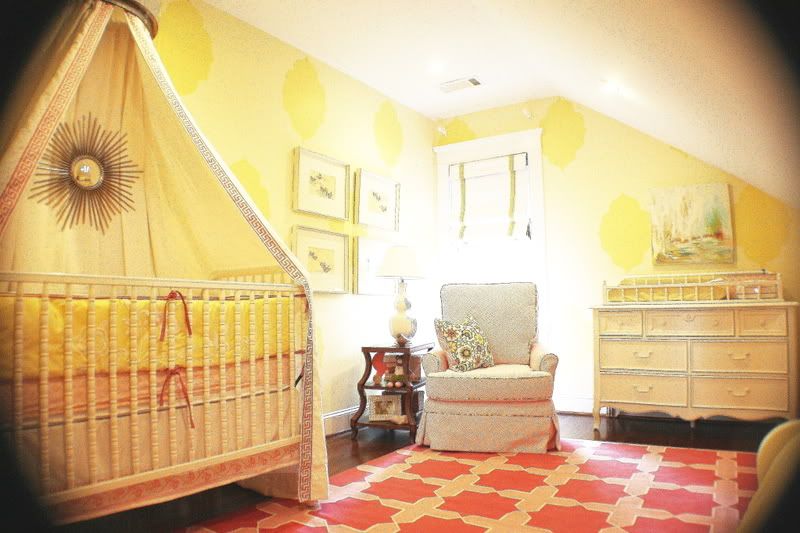 i can hardly handle how cute her crib is: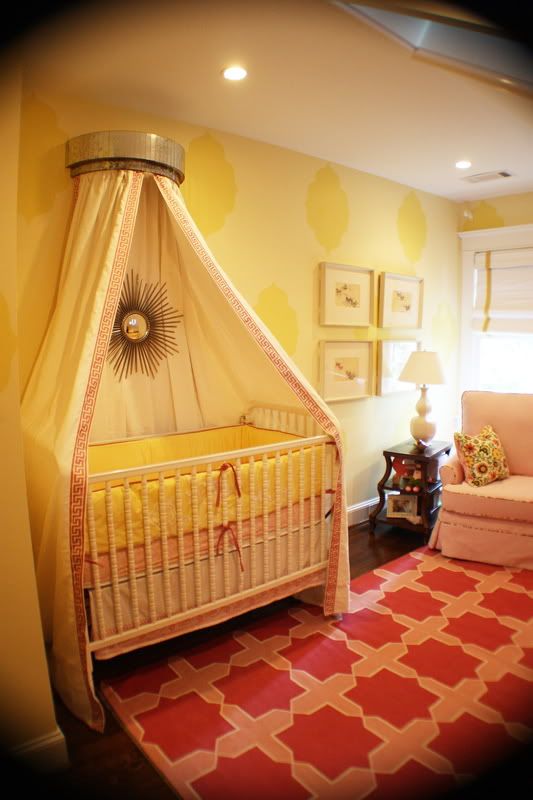 !!!!!!!!
i was sort of freaking out on the inside (and maybe a little on the outside) when i saw it.
i know the bedding is serena and lily. (on both the twin bed, and the crib. my client bought large normal sized queen sheets, and had a small crib sheet made with them. smart!)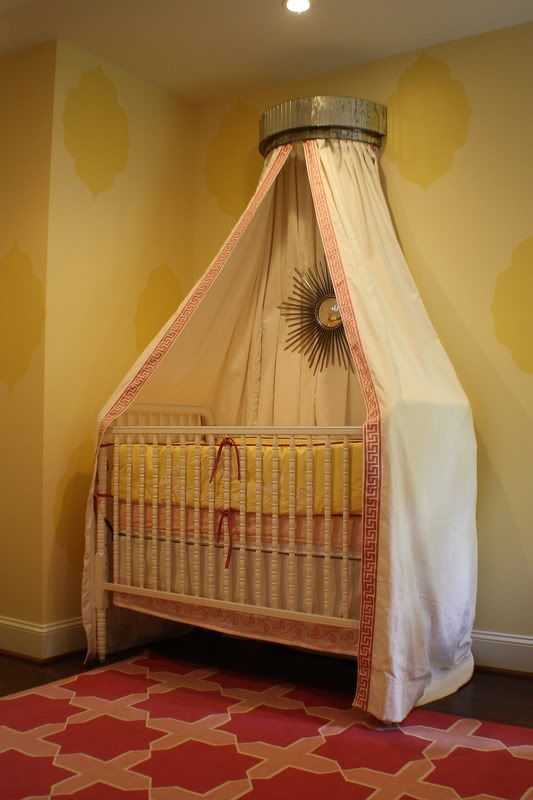 that corona! that starburst mirror! the pink greek-key lined curtains! can you even handle it?
the amazing corona - it is either from neiman marcus or horchow - she couldn't remember which! i absolutely adore the contrast of the antiqued mirror with the sharp white curtains. the bit of sparkle it adds to the room is just perfect.
look at the adorable re-upholstered chair! and the pillow. does it make your heart beat fast, too?
the fantastic fabric, up close:
i love that she used the suzani-esque fabric that is on the footstool at the end of the bed (and on the pillow) as the welting on the chair.
the painting above the changing table is also what i would call perfection in contrast. the pop of turquoise is excellent, and the use of the abstract art, against the sharp lines of my stenciling is just what the room needs.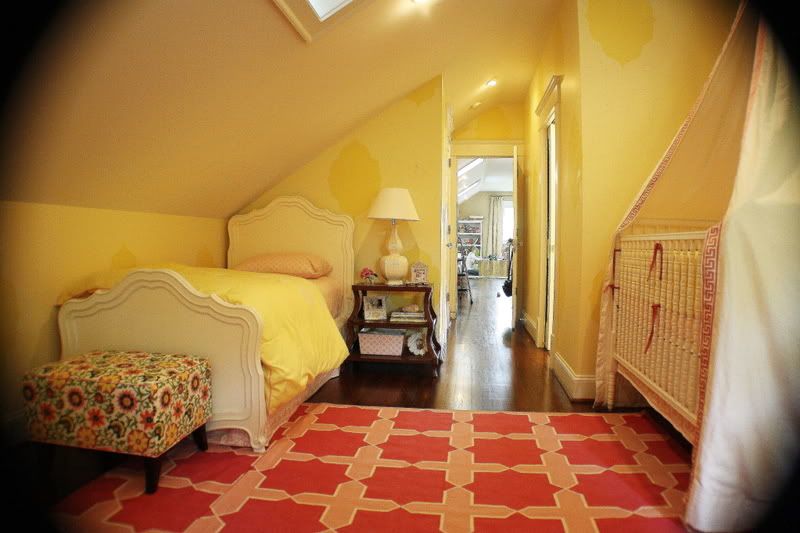 from the other side. isn't the twin bed sweet?