i'm so happy that sometimes my little hair-brained projects turn out nicely, and that you guys get inspiration from them - it's so cool. such a unique community of crafty folks out there, and i'm excited when i get emails from "readers", sending me photos of projects they got off my blog, and are re-creating in their own homes.
i love the orange, and you know i love that black wall! so awesome.
next up, i
s tara's
project. again, orange is a heavy accent color, along with turquoise. her room is so cute, and you can't go wrong with her color combo :). her chevron curtains were inspired by my
chevron curtain tutorial
, and i love 'em! thanks for sending, tara.
...and her cute room! i love the artwork over the bed, which reminds me of a yellow/white grouping of paintings that are sold at
pieces
, here in atlanta. very cool. and how cute is her dog on his matching bed?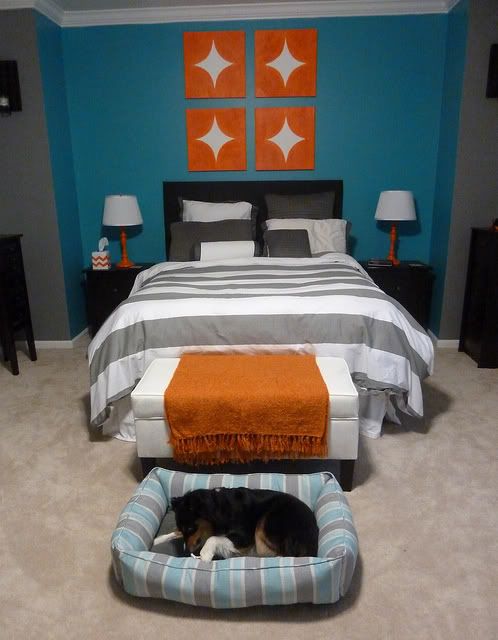 ___
if you have a project inspired by one of my DIY posts, please send it to me at kristen.fountain@gmail.com...i love to see them!