i'm really excited to share this next project with you guys. heather, from the ever-so-chic duo at
H&H Home
commissioned me to paint her breakfast room walls with trees, a la this awesome room at lyford cay club, re-decorated by
tom scheerer
.
i sketched out the trees, and went to town: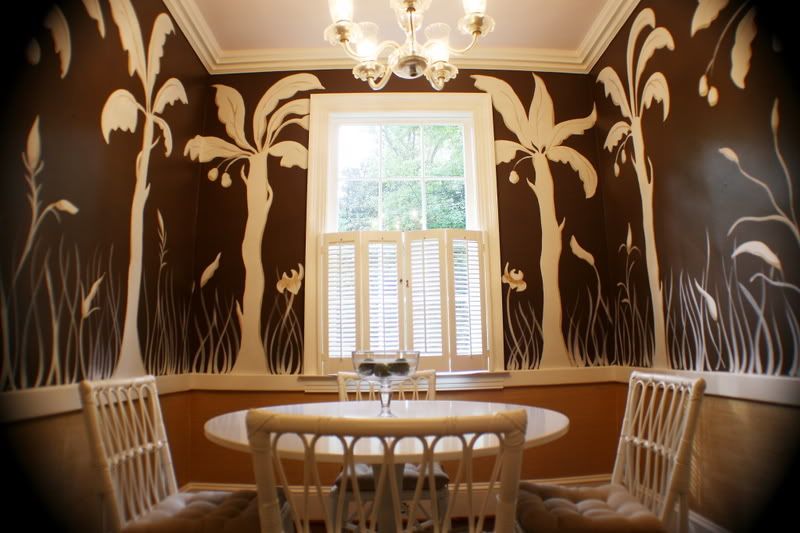 here it is from the other side of the room. heather got this awesome gold mirror, and don't you love the ever-so-slightly pink ceiling? that's her nod to the pink couches at lyford cay - i love it. she has such great taste, and her entire house is amazing! so incredibly cute.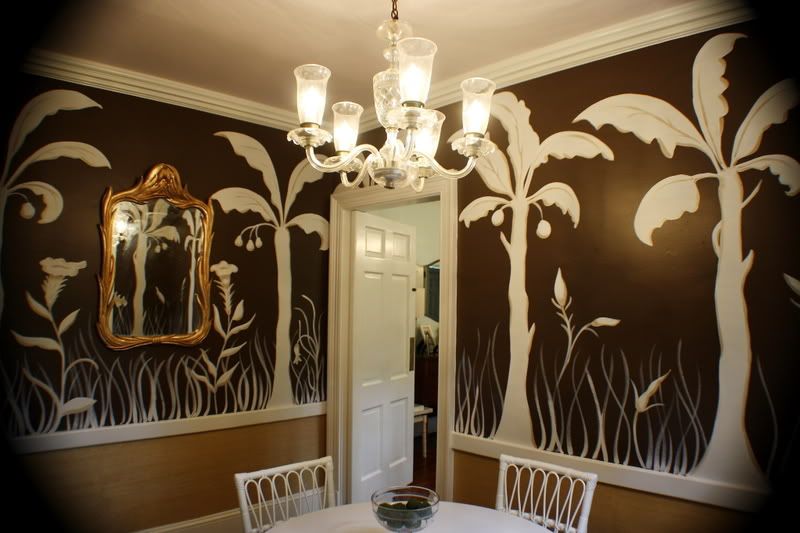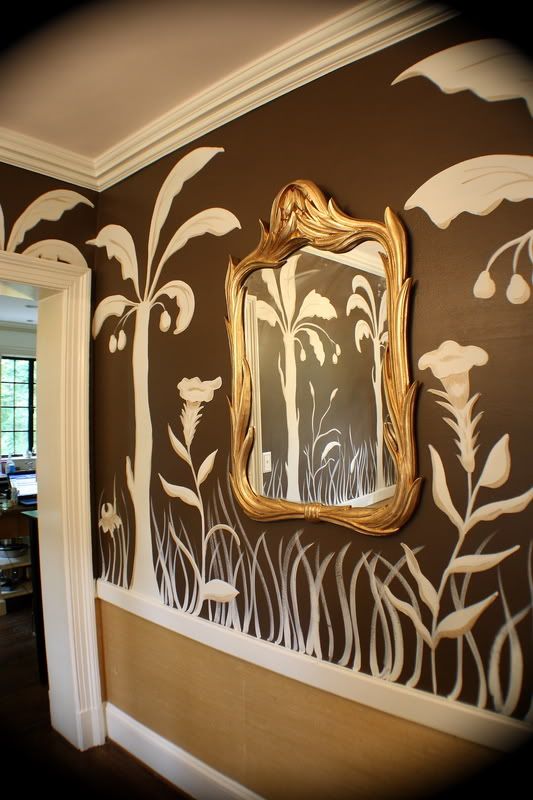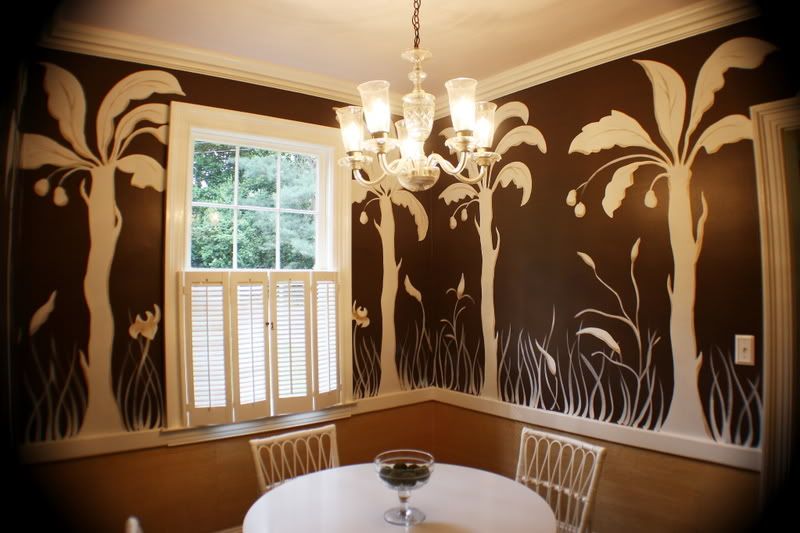 incase you are interested, here are the colors we used. heather was searching online, and couldn't figure out the brown anywhere, so she emailed tom scheerer, and he emailed her back with the exact brown from the lyford cay drawing room - so nice!
all colors are benjamin moore:
Ceiling: Mellow Pink (at 50%) eggshell
Trim paint: Cotton Balls in Semi Gloss
Background wall: Middlebury Brown eggshell
Trees and decorative items: we used Dove White eggshell and custom glaze