the other day, i completed this trellis wall for a client's baby girl's nursery-to-be. i did it on a lavender wall, with a shimmery/pearly/silvery paint. i made the stencil myself...
as you can see, it's about a 15ft ceiling - pretty tall.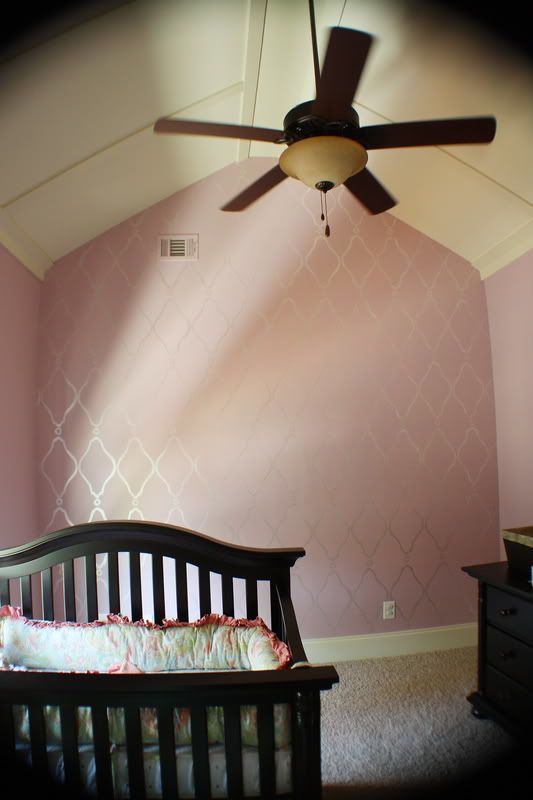 the crib will be up against this wall - i love the tall ceilings - so impactful. this nursery belongs to a client of the very talented interior designer
sherry hart
- thank you so much, sherry, for the referral! :) sherry and i both worked with
room service atlanta
together, and she is truly such a sweet person. please take a moment to check out her blog if you get a chance. and,
here
is her room service room - so awesome!