freehand painting is probably one of the more difficult topics (of things that i do!) to write about, because it truly just involves painting with natural strokes and motions - something not everyone feels comfortable with. today, i'm going to share with you guys a few tips and tricks that i've learned over the years, that really help my freehand painting go more smoothly!
...
1. first off, when initially drawing a pattern onto a wall or on furniture, you want to use a watercolor pencil - not a regular pencil. watercolor pencils blend into the paint that you are using, and disappear when the liquid hits them. that way, you don't have to go back in with an eraser and erase every mark that you made! my favorite brand is derwent watercolor pencils:
any leftover pencil marks that you have will be easily washed away with a wet paper towel. i also always buy a watercolor pencil that is the same color as the paint i am going to use, that way it really goes away easily!
(notice that the pencil mark is the same color as the paint! blends in oh-so-smoothly)
2. when you are painting an organic form, like a tree, vine, flower, etc, never draw out the ENTIRE mural, or shape. start by drawing out the branch, or base of the flower first, and leave the more detailed things to brushwork. i always just draw the vine out (so that i have a base shape that i know is decent-looking), then paint in my leaves and flowers with the brush. this provides a more natural curve and line to the piece - rather than seeming "forced" or contrived.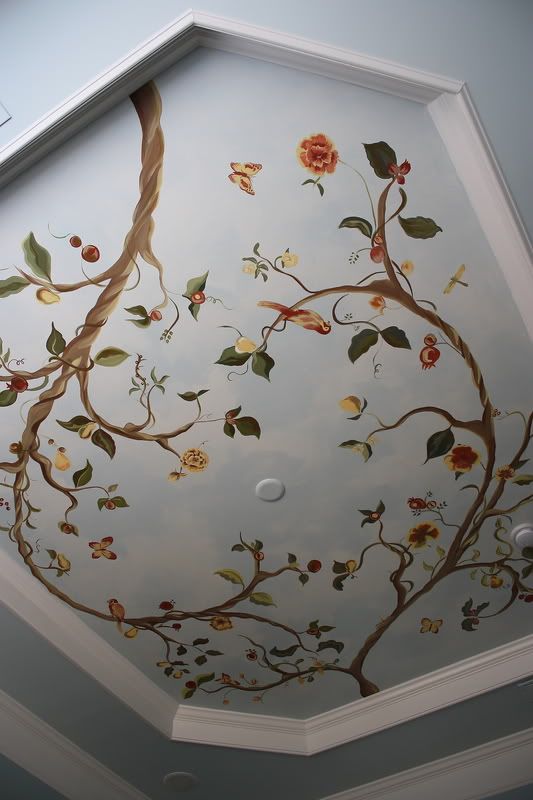 (when i painted this, i only drew the trees, not the leaves, birds, or flowers. those were painted in, freehand...it provides a less contrived look.)
3. paint pens are your friend. i love them! for things like lettering, and when you need to make very straight lines, paint pens are where it's at! unfortunately, we are pretty limited in the paint pen color selection, but places like hobby lobby and michael's have pretty good selections. i like to use them for some of my details (like eyes, hair, shadows on cartoon-y things, etc). i used a black paint pen for the straight lines inside the flowers on this desk: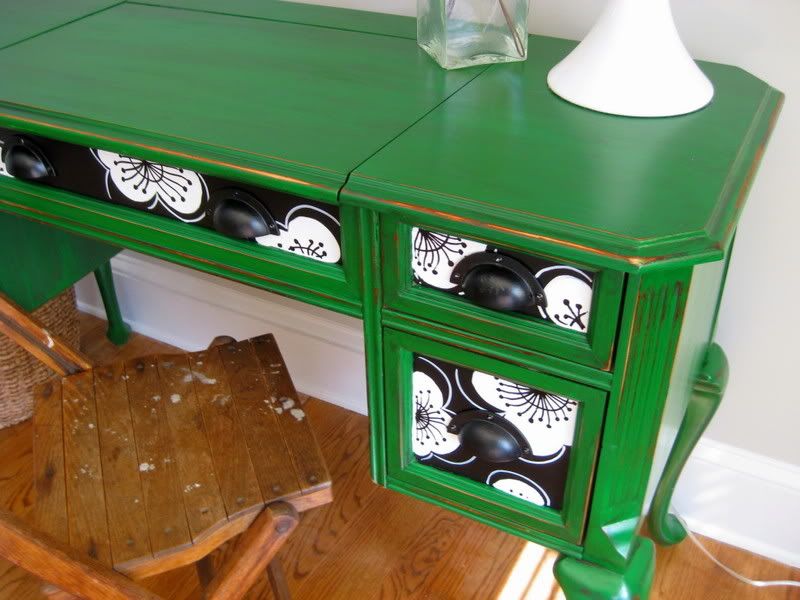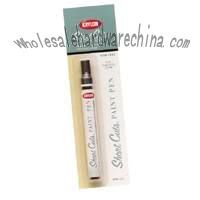 4. always keep the basecoat color on hand! the ultimate eraser. that way, you can always go back and "erase" over any unwanted marks you make!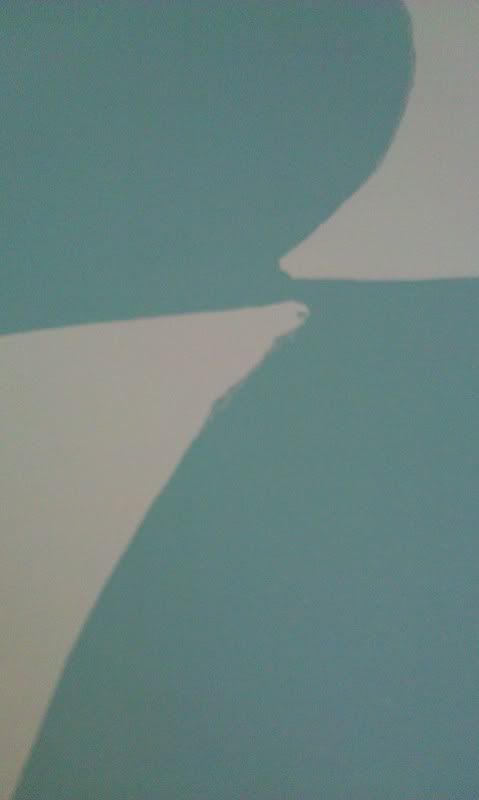 (see how the points of the moon-shaped lines aren't the "pointiest"? i went back in with the darker blue wall color to remedy that)
---
hope you guys enjoyed my tidbit of the
restyling 101
series, and please stay tuned for the rest of the posts this week!