i finally jumped on the lucite furniture bandwagon, and got the
CB2 "peekaboo" table
for my living room...i love it!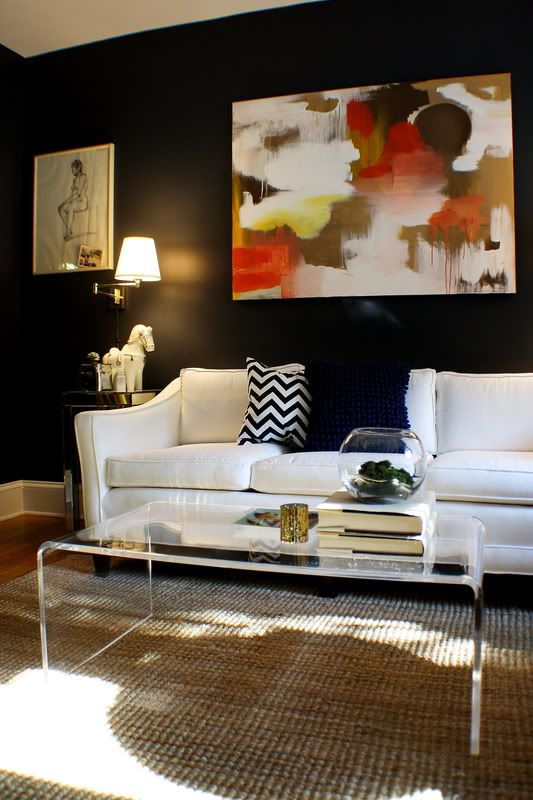 it really is the perfect size for our sofa and living room, and i love that it doesn't take up visual space. and, mika likes to sit underneath it and look up. imagine that.
__
if you get a chance, check out amanda's post today for the r
estyling 101
series about
reupholstery
- she does amazing work, and the post is really informative!