a couple of weeks ago, i completed this custom painting for a client. she and her husband needed something to hang over a mantel, and sent me several "inspiration" photos to get the ball rolling. they loved blues, whites and greens, and preferred a sort of interpreted nature scene. nothing too literal, and they liked modern art. this is (not a very good photo of) what i came up with!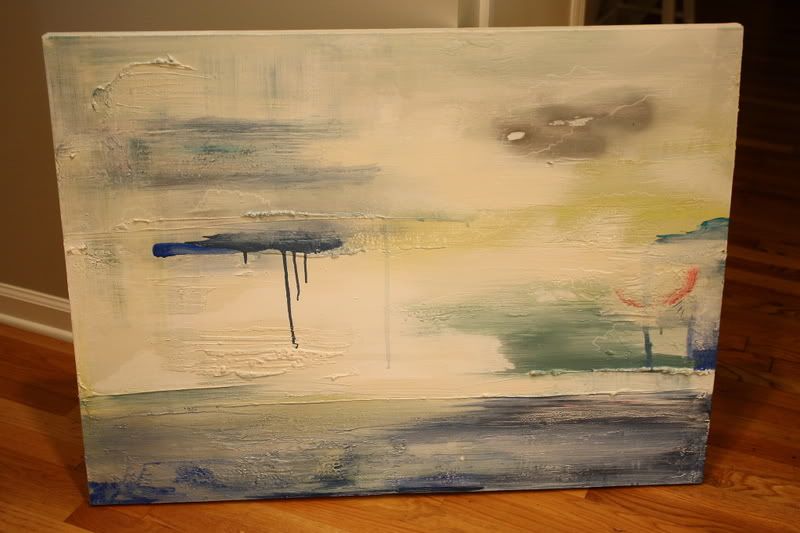 i think it resembles an ocean...on a day that could be seen as either moody and dark, or perhaps even a sunny early morning.
i included lots of texture, since there wouldn't be a lot of color.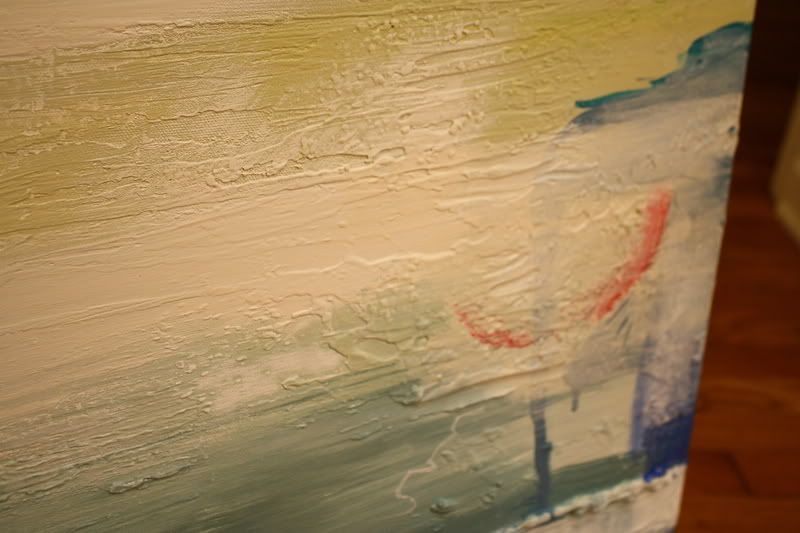 this area is the most colorful, and where the eye is therefore drawn to. my client said she'd love a tiny splash of hot pink, so there it is!
with a white conte crayon, i drew in "clouds"...this is my favorite one. you can barely see it, but they are obvious if you look closely.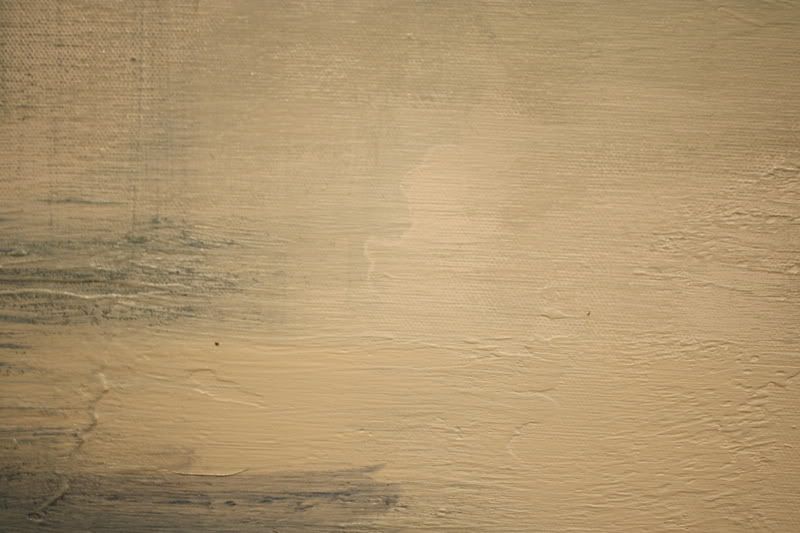 here is a bit of a horizon line, and another cloud...
___
for custom artwork or questions about painting in your home, please email me at kristen(dot)fountain(at)gmail(dot)com