sometimes, i get really preoccupied with a trend i've seen in the design world, and i can't get my mind off of it until i have it. this happened with swing arm lamps. i guess the first place i really noticed them was in
grace bonney's apartment in lonny magazine
, and ever since then i thought they were such a cute way to light up a small space (doesn't take up table space by having a lamp). that, and the fact that i'm also preoccupied with brass right now, sealed the deal when i saw these puppies at a local goodwill - marked $5.95. sold! there were 2 of them, and i snatched them up. i bought the small shades at lowe's for $6.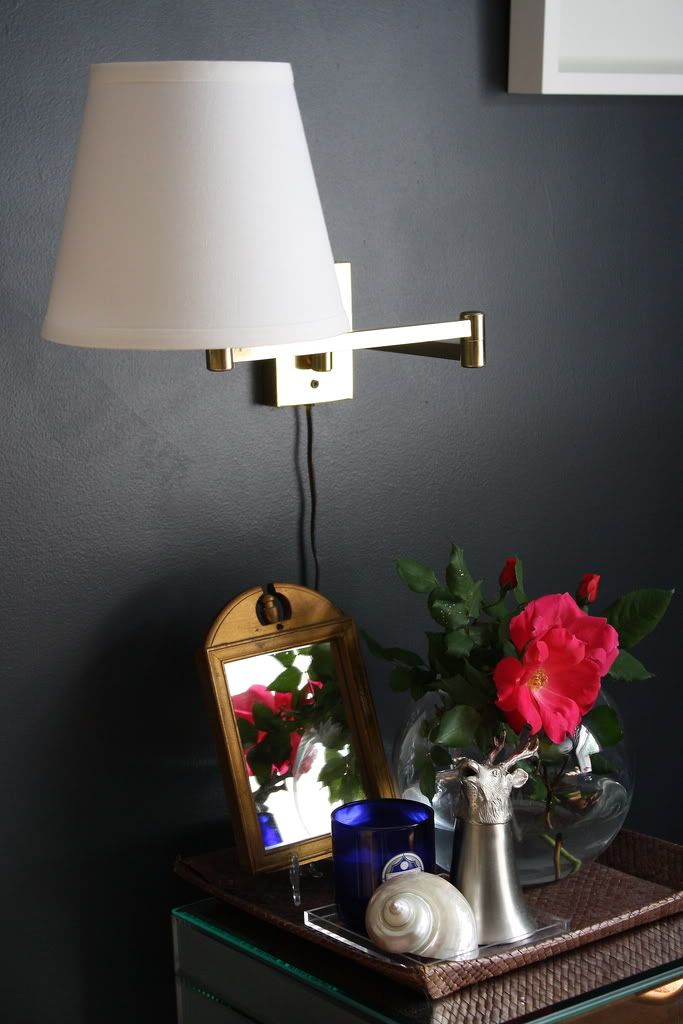 they aren't hard-wired into the wall, but for some reason the little wire that trails down (i secured them with wire-holders) its kind of cute to me. i painted both of them the wall color, which helps.
while i'm at it, i thought i'd show you the pretty roses i snipped from our condo's garden out front. shh, don't tell the neighbors. aren't they nice? those two little buds are about to bloom! i love springtime.
i also recently got that large seashell which reminds me of my mom (she loves the beach) and one of my friends (michel) who lives in florida by the beach!