i completed this look for one of my favorite clients yesterday, and we were both pleased with the results. however, i can't wait to see this nursery (for twins!) when it's totally finished being decorated. it's going to be so beautiful! i painted it for the client that i did
this
,
this
, and
this
for - so you can see that there is a common color scheme and style to all of the pieces. elegant neutrals, with lots of texture and metallics. i love it - her house is gorgeous.
anyway, onto the trellis wall. i create a stencil, and hand-traced every single one of these diamonds with a watercolor pencil, then painted in each one. time consuming, but worth it, i'd say!
the room was painted a cool gray (olympic's "gray goose" - yes, a funny name), and i came in with a soft metallic paint for the stencil.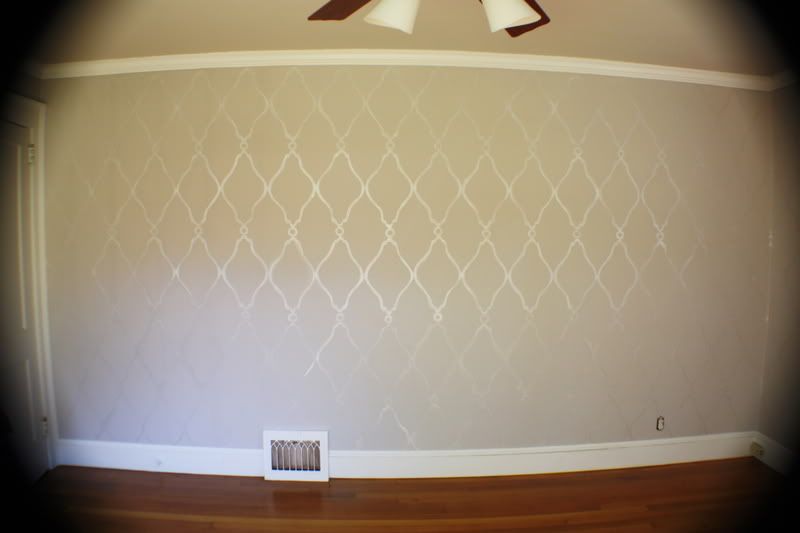 i love how the light makes the stenciled areas different throughout the day. such a soft, elegant look for a baby's room.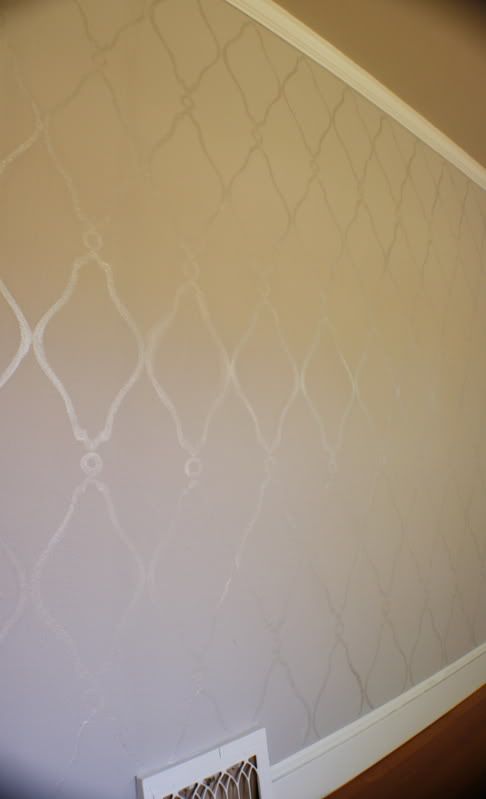 (some of the paint looks funky in this shot, because it wasn't done drying)