first off, thank you all for the great feed back on my sofa - i knew you all could appreciate it like i do!
. . .
over the weekend, i did some paintings on canvas for myself. i just was in the mood to paint on canvas, so i did, and here they are.
i did this "underwater" series first. i had some coral-themed wrapping paper, so i clipped out some of the images, and made collages on black-painted canvases first (they are 6x6). then, i painted on them with watercolors and oil pastels (then sealed them with polyurethane). i did not mean to make the paintings look like the parts around the coral were water, but i think that it turned out that way.
they are hanging in my bedroom.
it's funny how when you are working abstractly like this, the strokes and swirls and movements you are nonchalantly making turn into images on their own. suddenly, you start seeing things in the work that you did not mean to create.
if you are laying on the bed, this is what you see: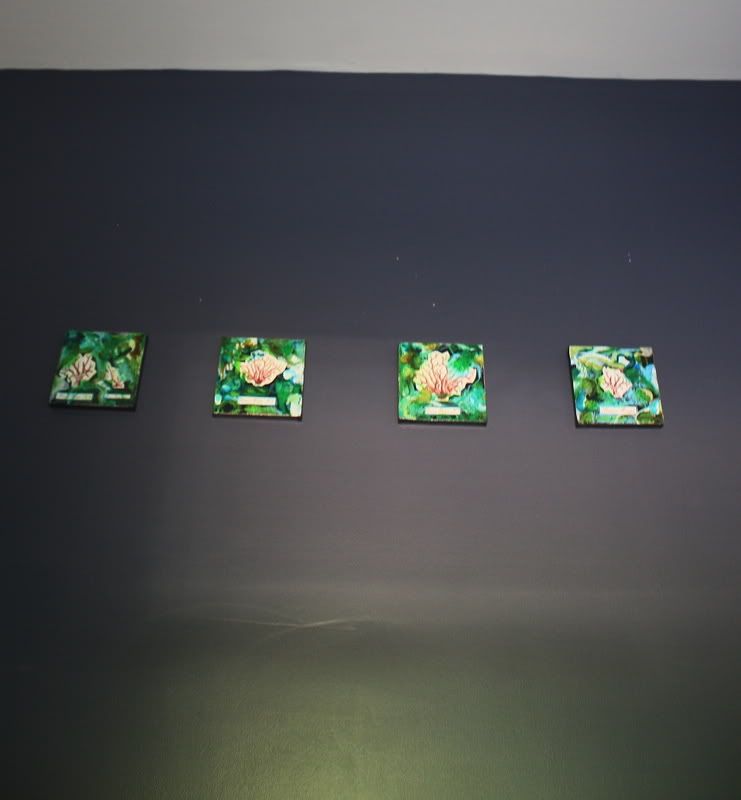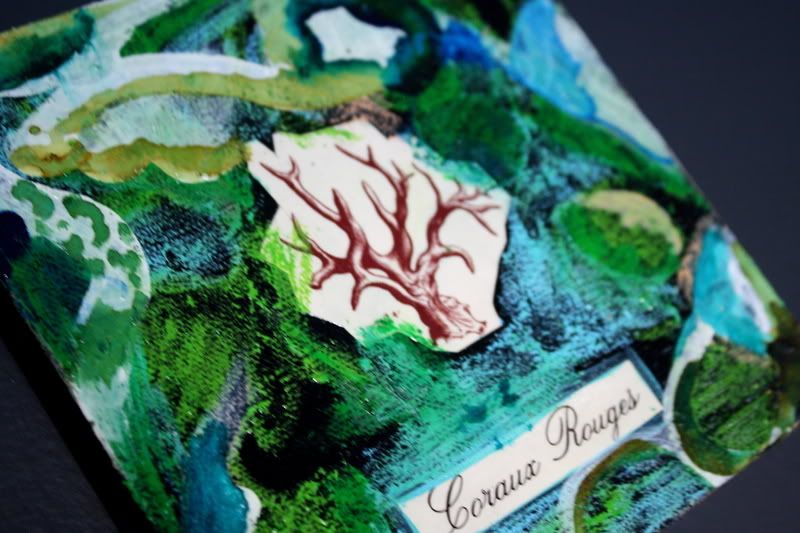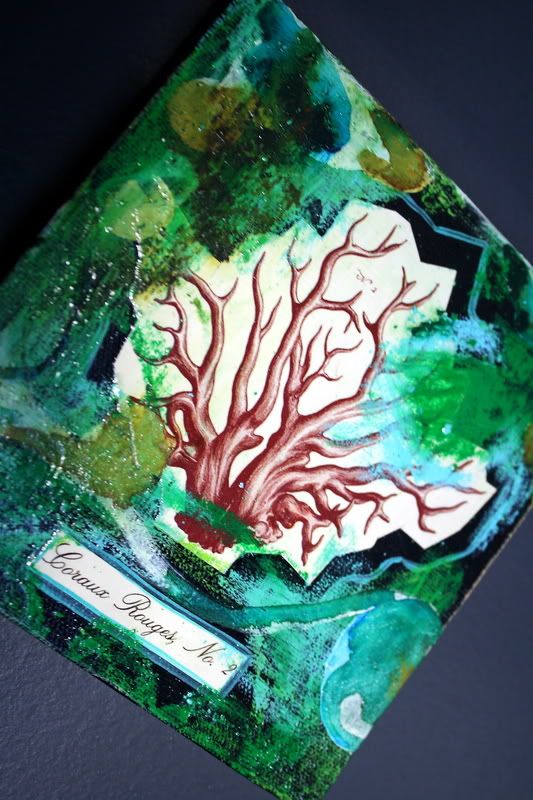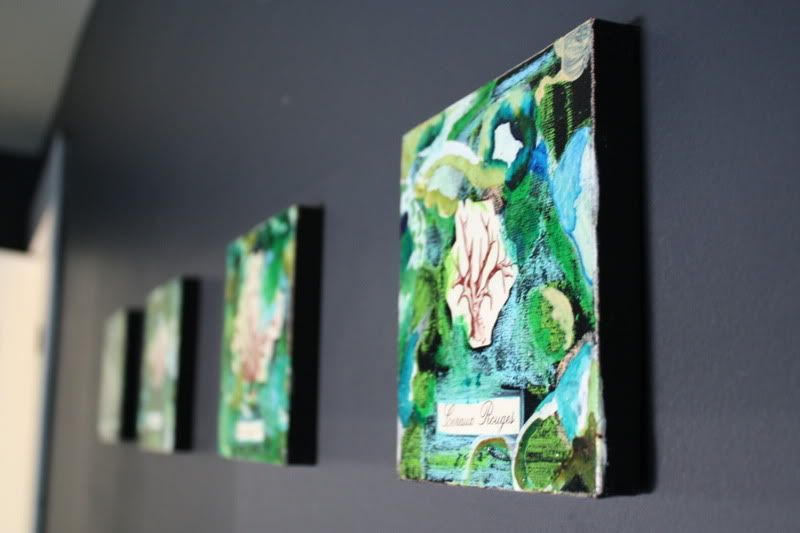 i like how the turquoise in the paintings corresponds with the turquoise in our nightstands. and, the color combination of red and turquoise is my absolute favorite combo.
i also began work on this cat silhouette. i painted the canvas hot pink first, then for some reason decided to make a cat silhouette out of this vintage blue flower wallpaper...later, i added a bowtie! it's not done...i'm just waiting on the inspiration to strike for the next step. i'm thinking text of some sort, but i am not sure!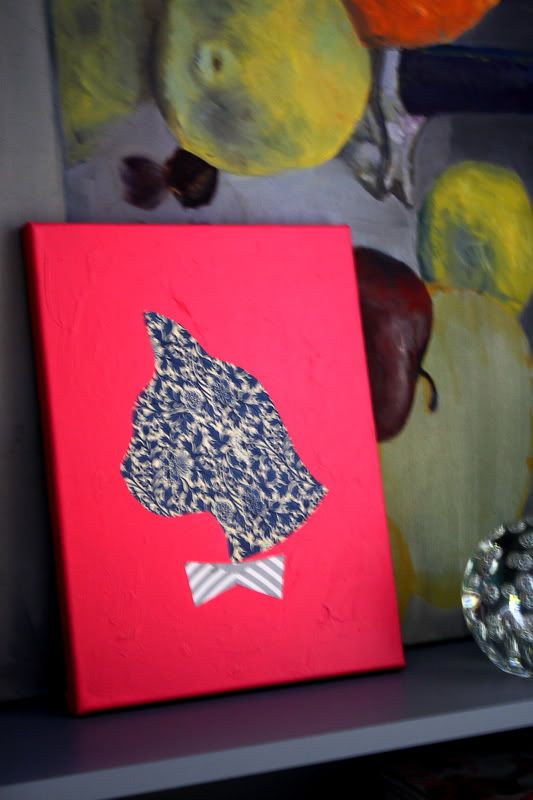 i'm really digging neons right now, hence all the brights in my paintings.
lastly, is this tiny doggie painting. it's only about 4x3 in size. i've had the canvas forever, and decided to paint over it. i painted it bright orange, then silver-leafed the front. next, i added the dog clip out and the heart.