it is only in the weird internet world that you can post photos of your newly reupholstered sofa, and have people that appreciate it as much as you.
that being said, i had the sofa reupholstered (finally), and i love it! as you may remember,
i scored this guy for $25 at my favorite thrift store
a couple of years ago. mika, our cat, had his way with it, and clawed the sides of the sofa to death. i toyed with the idea of buying a new sofa, but i just love the cute lines of this vintage one so much, and the size is just right for our small place.
here is what it looked like before:
i got the off-whitish white fabric at hancock fabrics.
and,now!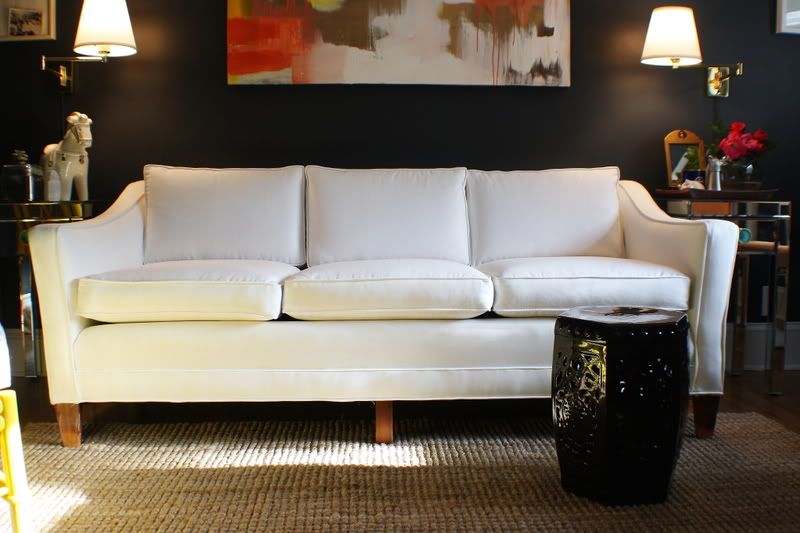 i love the cute little lines of the arms, which my upholsterer lined in welting. much better than it was before!
i also had him leave off a skirt this time. the sofa has wooden legs, so i thought i'd expose them for a little cleaner, more modern look. i knew when i got the sofa back, i could stain them in a dark java stain.
i tackled this last night.
here is one leg, which gives you an idea of what they looked like before. solid wood, but scuffed, and the stain was in a less-than-desireable shape: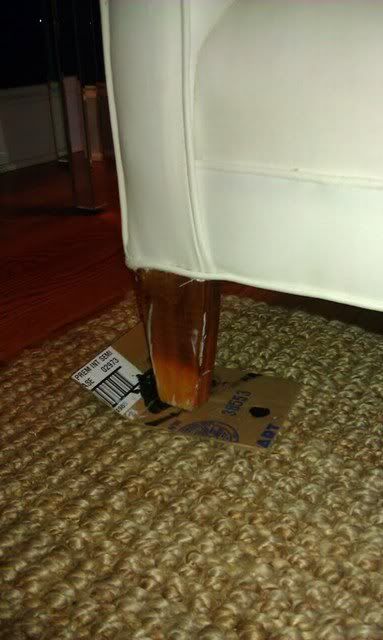 my tools: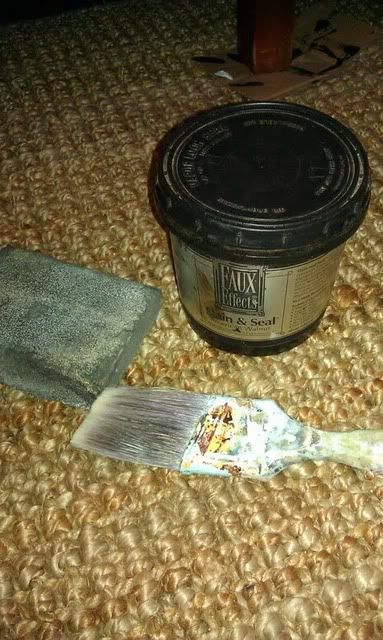 i used stain and seal (faux painting product that i had) instead of stain, because it's waterbased and therefore easier to use. this is my favorite paint brush of all time - the purdy cub brush. i use it for EVERYTHING. it's become an extension of my arm. :)
this is what mika did while i was working: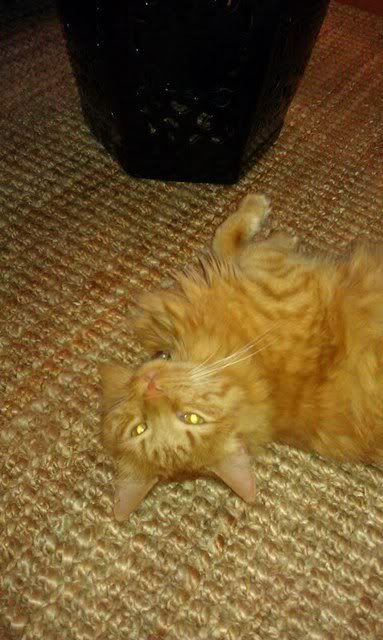 first, i used a little block sander to give them a light sanding:
fyi, scuffs will come out with a sander, easy peasy. see?
and, here is what they looked like when i was done: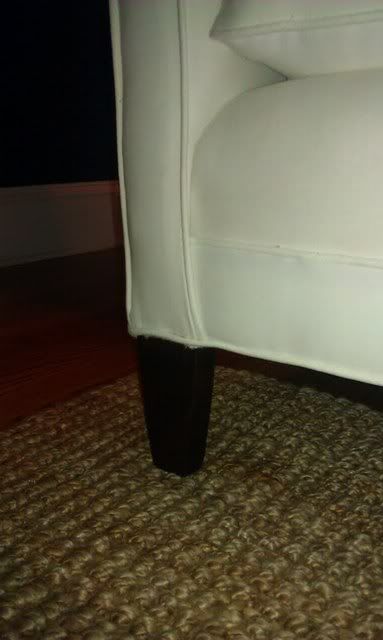 dark n lovely. :)
FYI: i use
fast and great upholstery
here in atlanta, and they are wonderful. if you use them, please tell them kristen davis sent you!
have a great weekend, guys!