yesterday, i worked on
lori may'
s room with her at the nicholas house (for the non-profit organization that we have all joined called "
room service atlanta
"). i volunteered my painting services to the designers that are working there, and lori has the most beautiful room planned. i saw some of what she has done already, and can't wait to see the room in it's final stage!
here is her inspiration photo: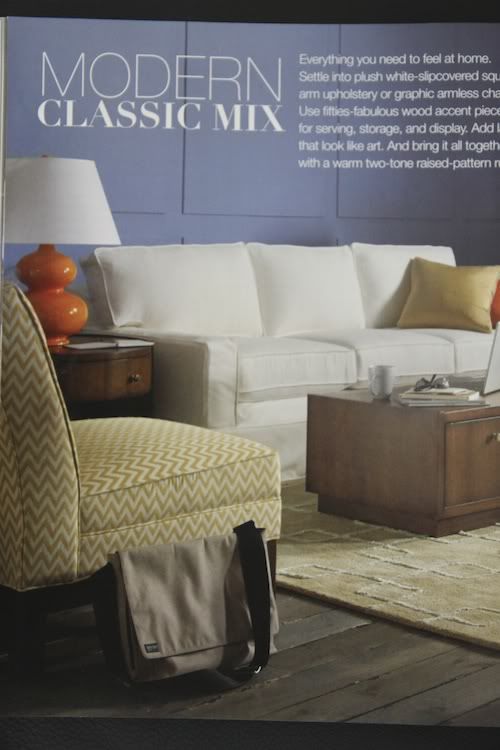 and, here is a snippet of some of the items donated/compiled for her room: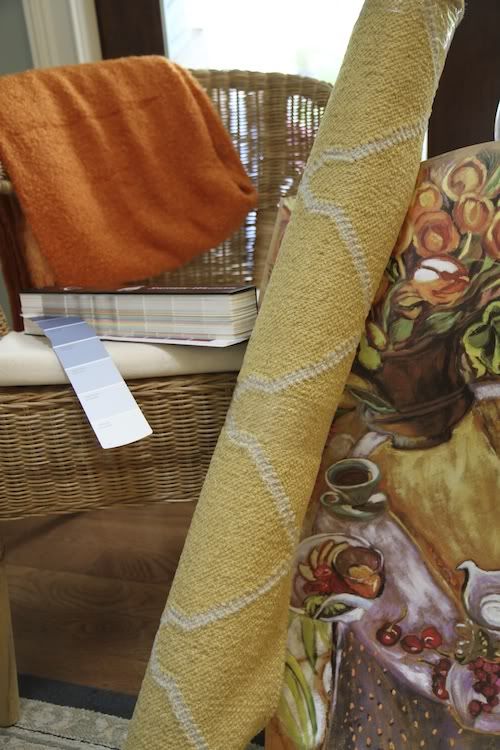 (i love that rug!)
lori thought that it would be nice to have this "artwork" painted over the bunkbed that is in her room, rather than actually hang something that might get knocked off! i came in, and painted a tree limb, with a bird on it, and a bird cage opened - to symbolize the "leaving" the house, and being independent. i loved her idea, and i painted the piece in colors that were specific to lori's plan for the room.
obviously, the bed will later be pushed back against the wall. i stood on the top of the bunk bed ladder to paint this all morning!
this photo is blurry, but at least you can see how the bed will be pushed against the bottom of the tree: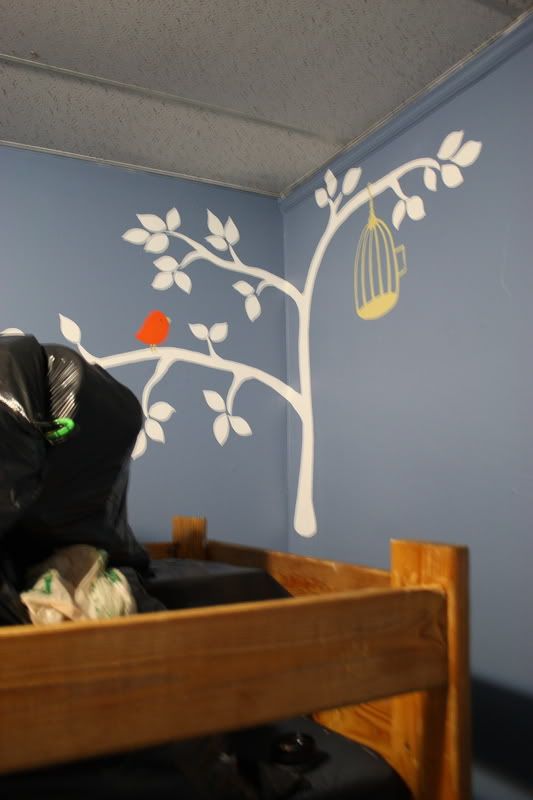 anyway, it was so nice meeting and working with lori and her friend/assistant for the week, heidi: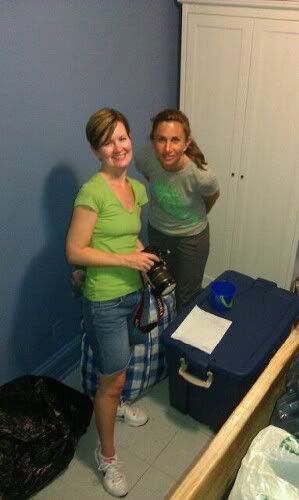 cuties!
...
i'm out for the weekend - going on a quick trip to visit a friend in florida! i will be back monday with some fantastic photos of a room i painted that has been fully decorated. i can't WAIT to show you guys.