the other day, i painted a bed blue. i wasn't going to show it, since it was a simple color transformation, but i decided to show it and offer a few tips on how to get a smooth finish when you are hand-painting furniture.
i've done a lot of work for little graham's mom, and she always has a new project for me! i painted this for his room a while back:
he's getting ready to transfer to a big boy bed, so the bed needed to match his other furniture, which was navy blue.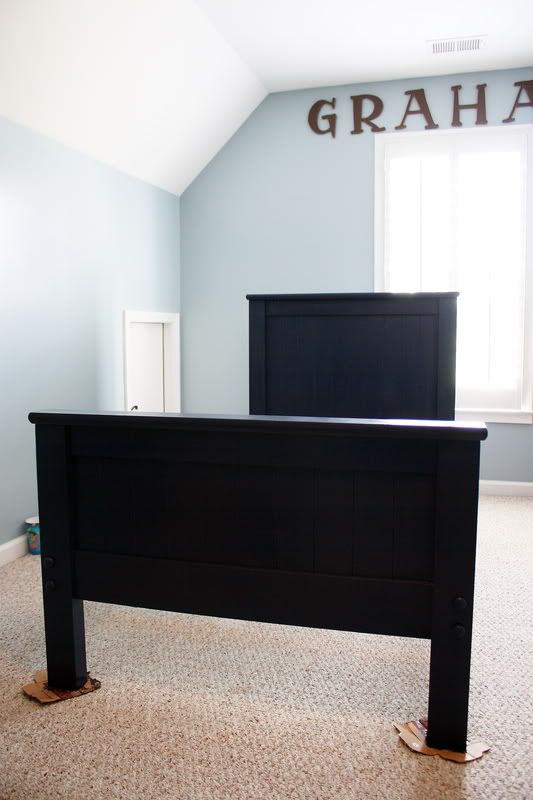 after!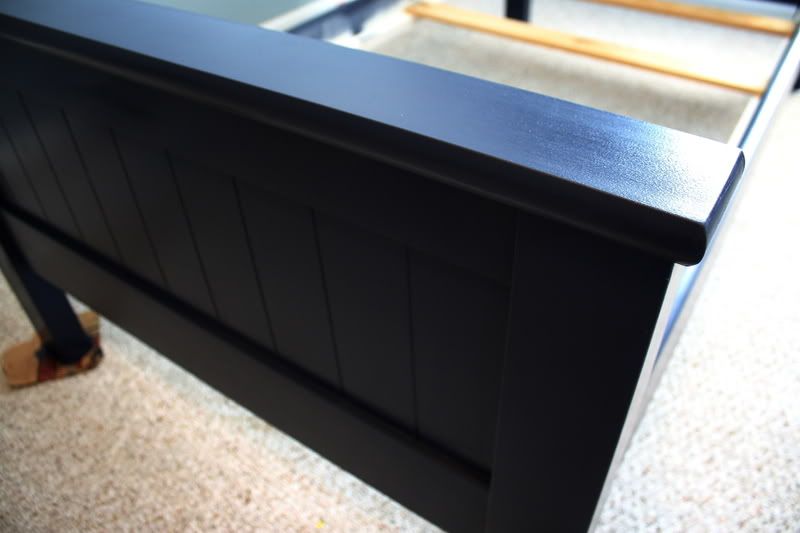 to get a smooth, factory-like finish, you can use a furniture roller, rather than a brush or standard roller. they are small, foam rollers. it's important not to over-roll -- just roll enough to cover your piece, and stop there. over-rolling creates ugly roller marks in your finish. i have no idea why, but it does!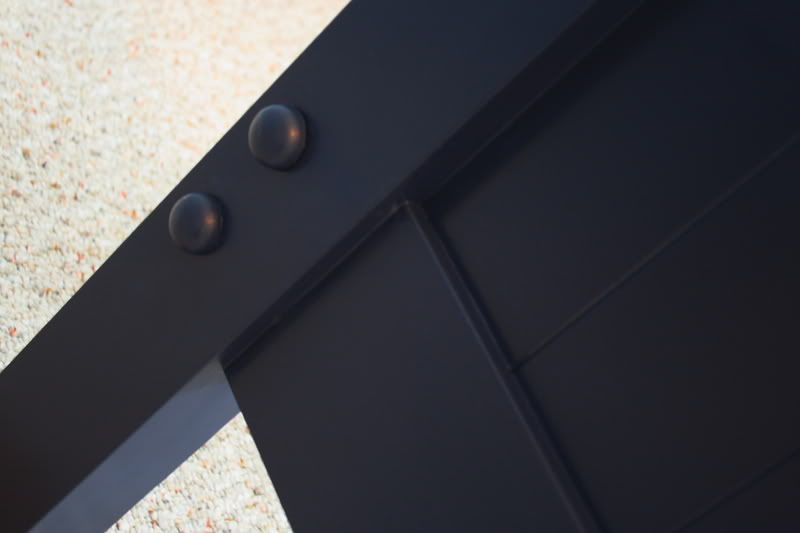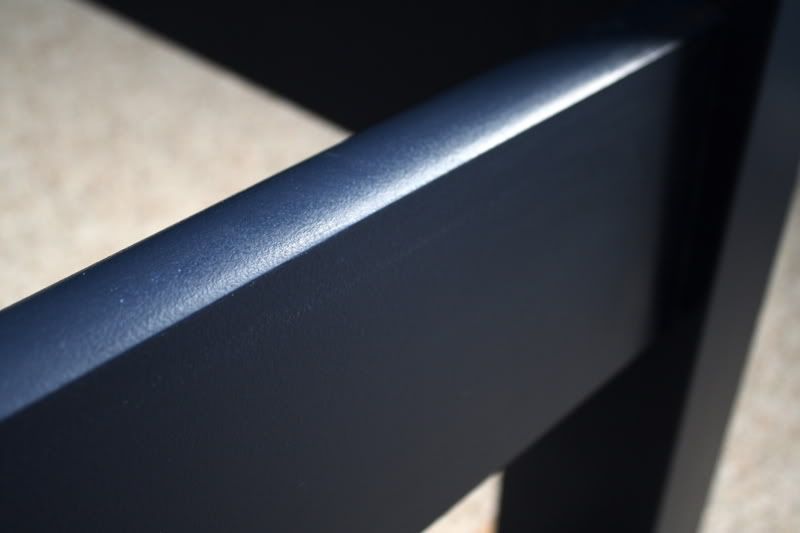 i also use a purdy cub brush, which i was talking about the other day. this brush is a high-quality cut-in brush. the reason to use a high-quality brush is that a)the bristles are THIN, which creates fewer brush marks (which will make it look like you painted your piece, vs having a pro do it :) ) and b) the bristles are dense and pointed in a direction that promotes easy access to hard to reach places in your furniture.
apply THIN coats of paint. if your paint starts getting too thick, and you start seeing roller lines or brush marks too easily, water it down a little.