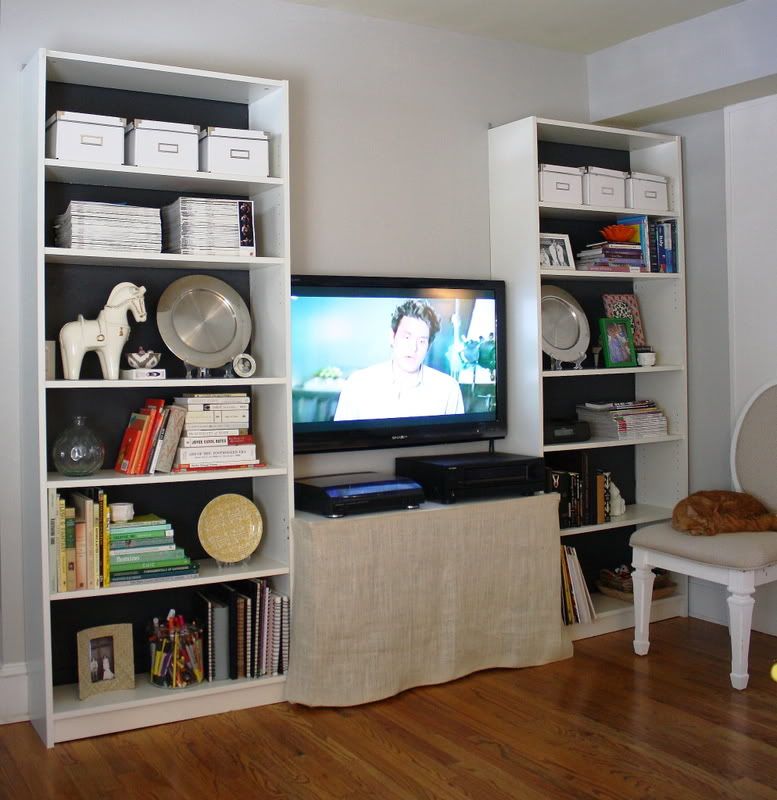 but, i got a desire for something darker, so this is what it looks like now: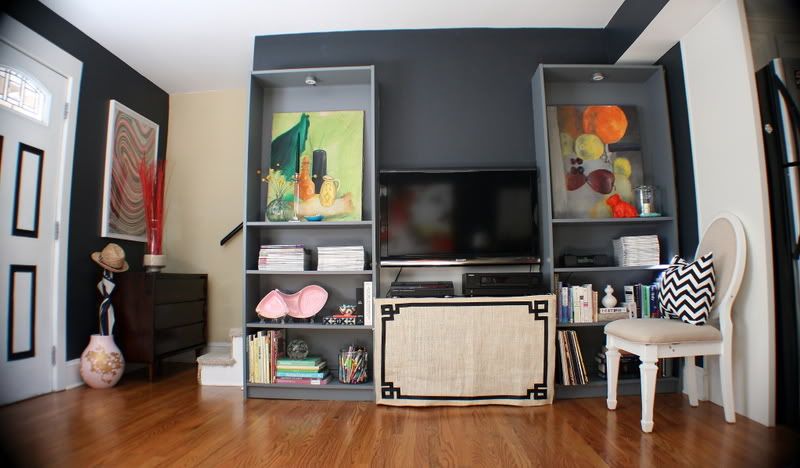 clearly, i still need to do the tiny area between the tv and the shelf :)
i painted them with an oil-based primer (that took about 2 days to fully dry!), then hand-mixed a deep grey to paint them. i love them now! i also installed little bookshelf lights in the tops, and have left out the top 2 shelves for the past few weeks.
here are some snapshots along the shelves. i love all the colors.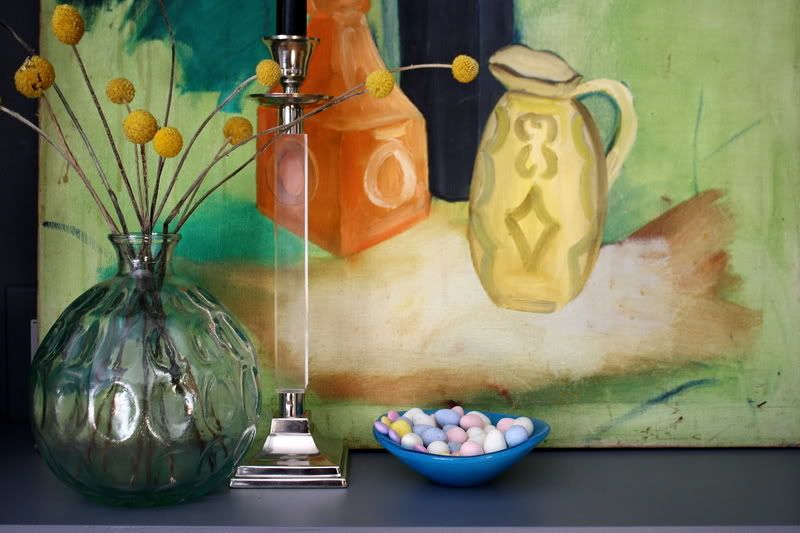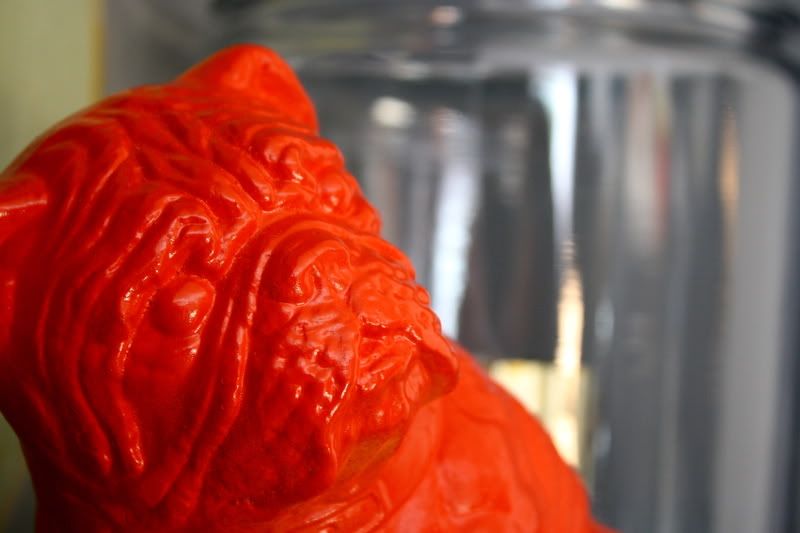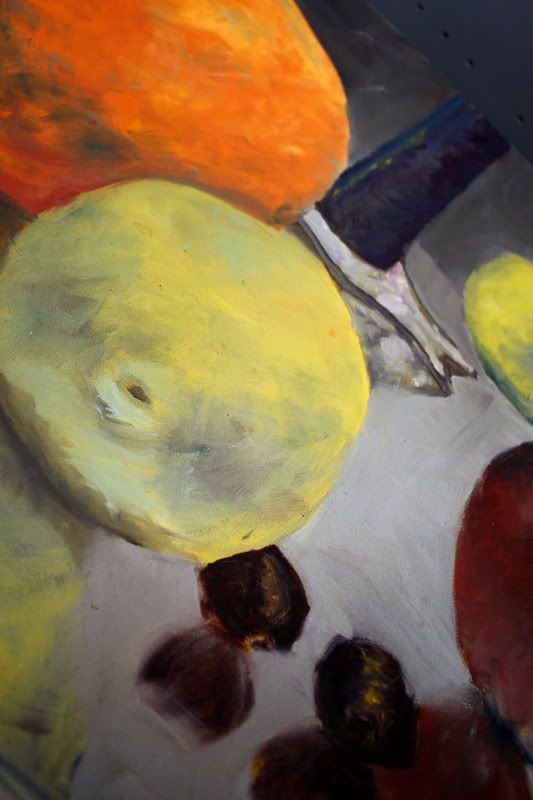 the two paintings on either side are oils from thrift stores a few years ago. i pulled them out of the attic, and they went on display! they look great with the bookshelf lights.