over the past couple of weeks, i've been working on this project for a close friend of mine. she bought this table and chairs set off of craigslist for $70, with the intentions of me working some magic on it. it took me a couple of weeks to finish it, but we were both happy with the results!
before: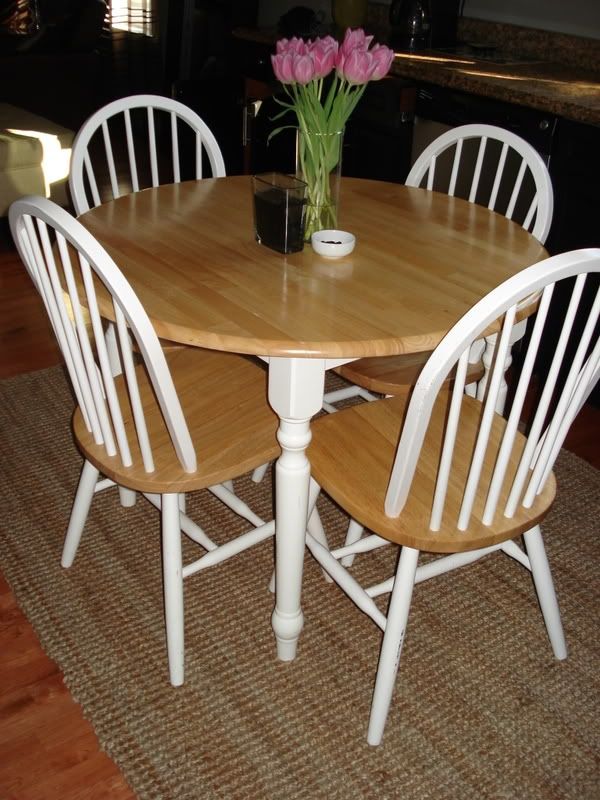 country strong, huh? we both thought the "before" was pretty funny, but the size of the set was perfect for her kitchen, and the pieces were strong and durable. she wanted to do a "farm table" look to the table (similar to
this table i did a while back)
, and i thought a putty green-gray color would be pretty for the chairs. plus, i think it's complementary to the "farm table" look.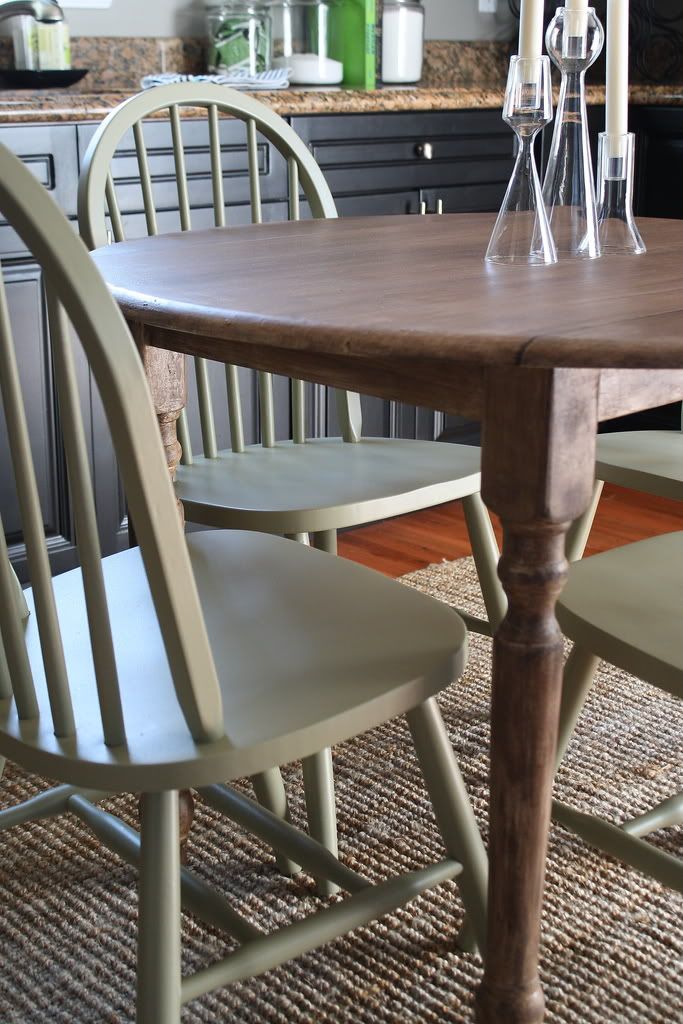 for the table, i stripped the stain off of the top, and the paint off of the legs, and had basically raw wood to work with. i did several layers of destroying and distressing with glaze, and various other products, until i was happy with the look.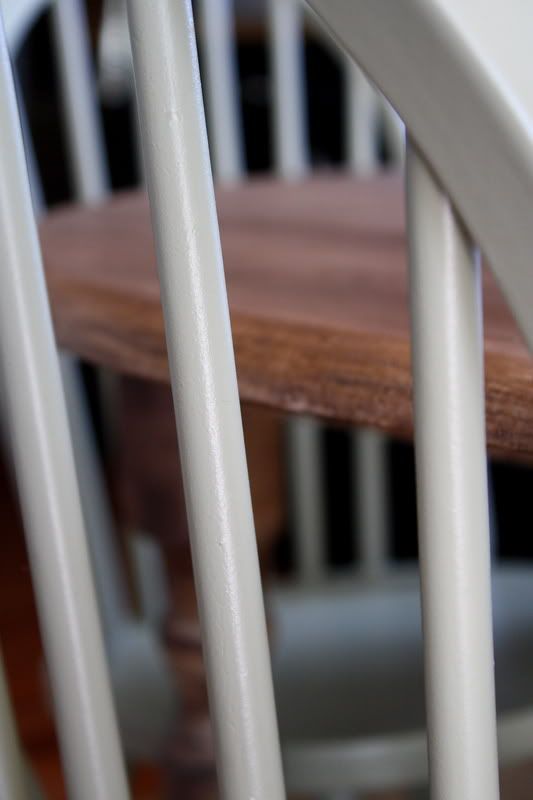 surprisingly enough, painting these chairs was my first experience with a paint sprayer. what a difference! so fast! i knew i'd needed one for months now, so i finally got one this past weekend, and i had a great time using it. so much faster.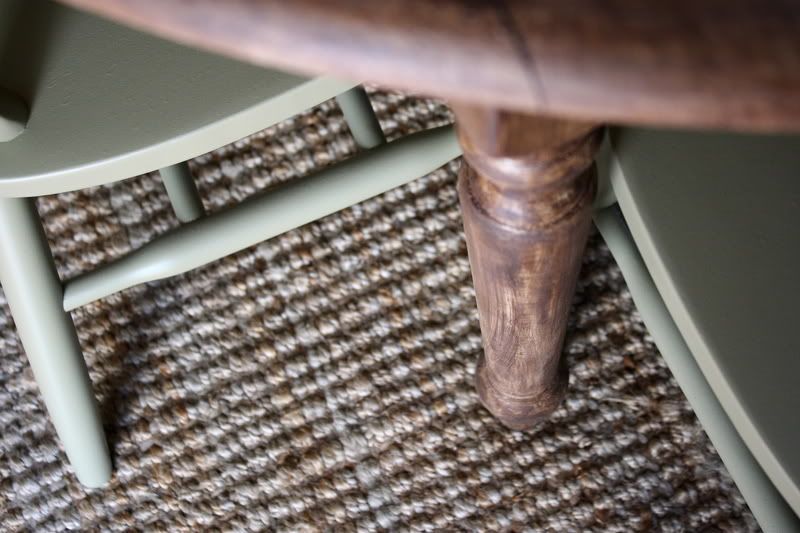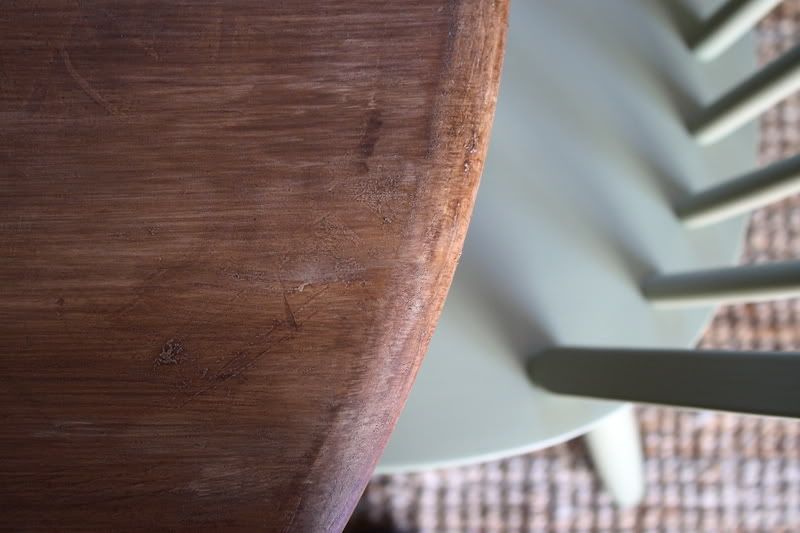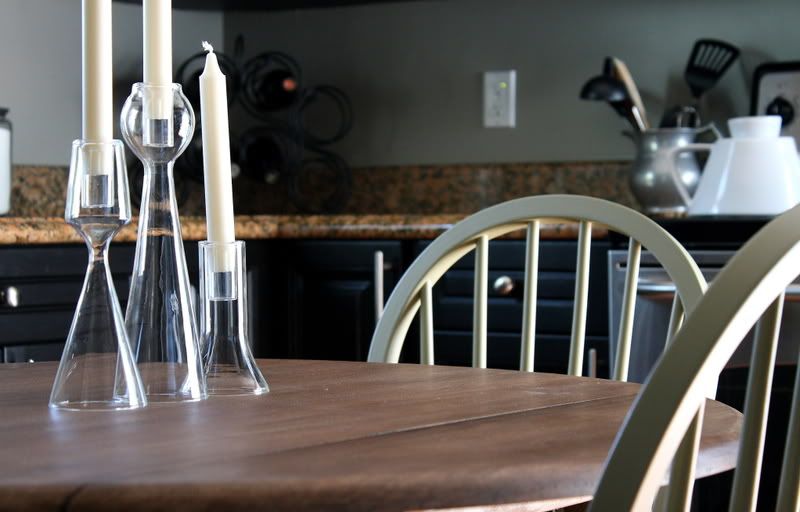 don't you love her modern candlesticks in contrast with the farm table?