this week, i painted in the nursery of a baby girl that will make her way into the world in june. her mom and dad have picked out the cutest bedding set, and i can't wait to share with you guys what i did for her "accent" wall.
first off, here is her bedding. isn't it great?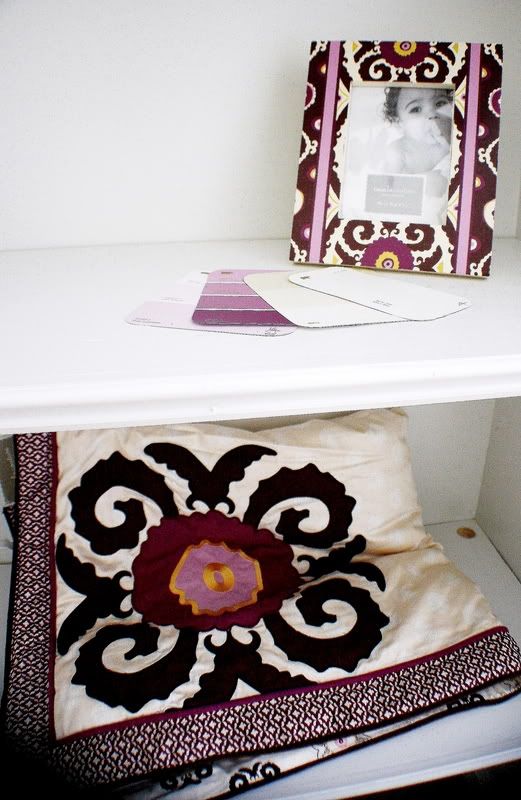 i love it.
the accent wall that i painted will be across from the wall that her crib is on. it will have the chair for her to be rocked in, and the changing table. i hope that she enjoys looking at the stripes while she is being rocked :)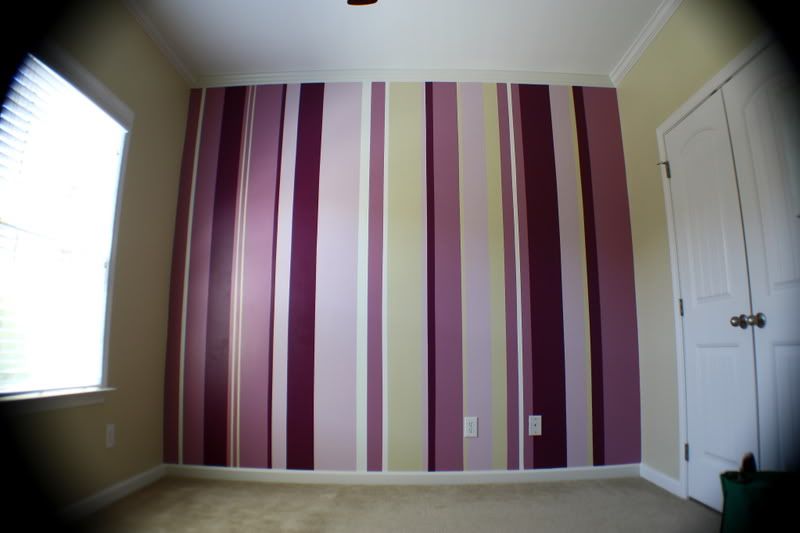 lots of juicy purples, a soft yellow, and a white were used to create this fun wall. and, the great thing is that she will be able to grow into this look - even as a teenager!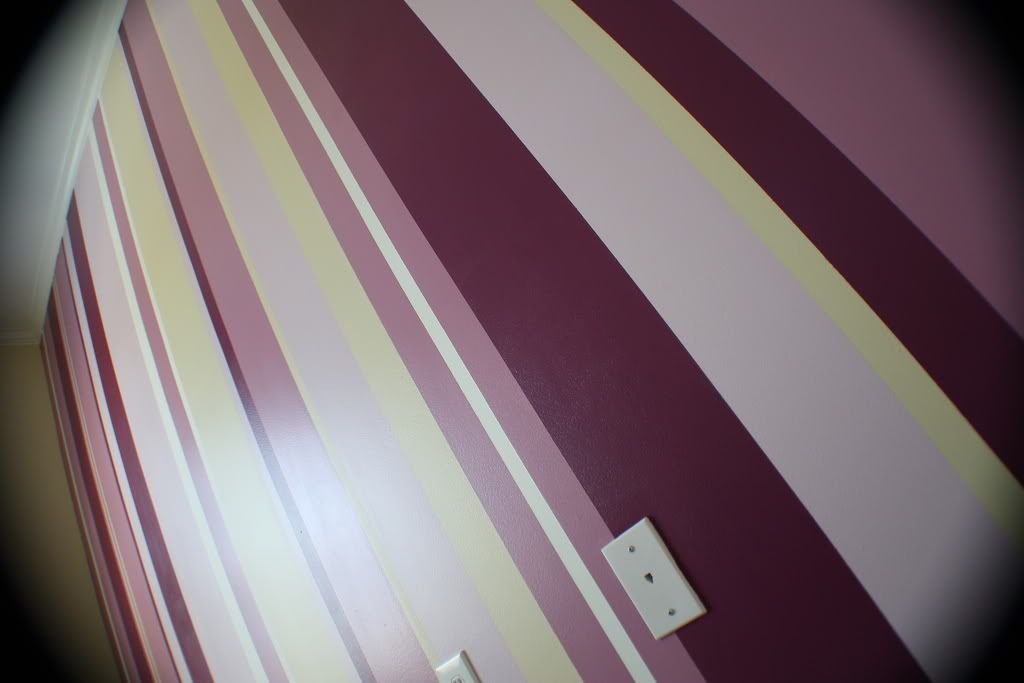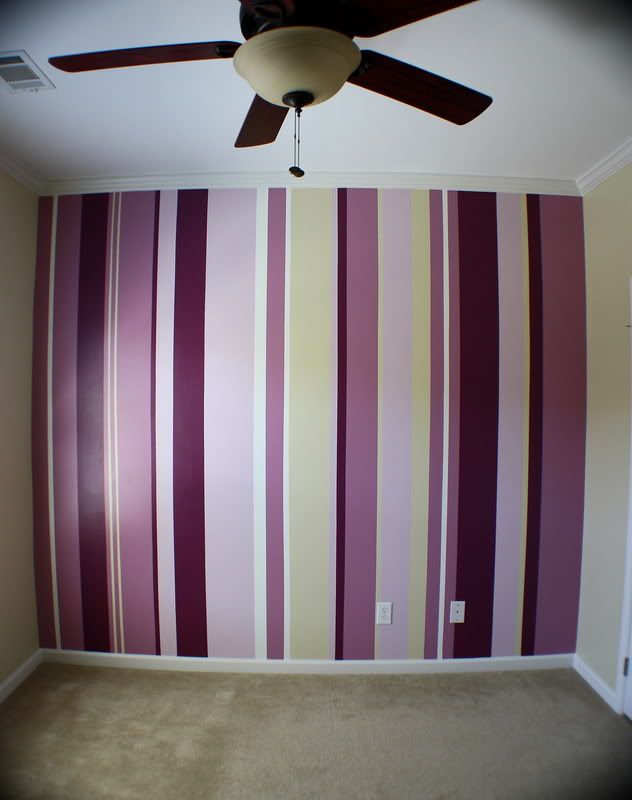 my #1 top for creating crisp stripes, by the way, is using a damp rag to wipe down the edge of your tape before painting. you will be able to see where all of the tape has been successfully pressed down, and you are safe to paint! i didn't do this on my first stripe, and you could really tell the difference.
across from the stripe wall is the "crib" wall. there is no crib there now, but there will be, and her mom plans to hang her name in letters over the bed. the butterflies were inspired by a mobile that her parents bought for her, and i love how they flutter above!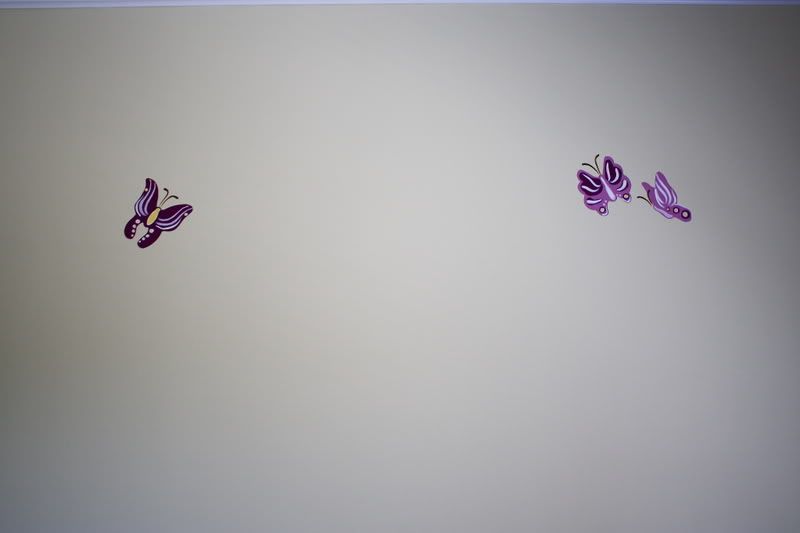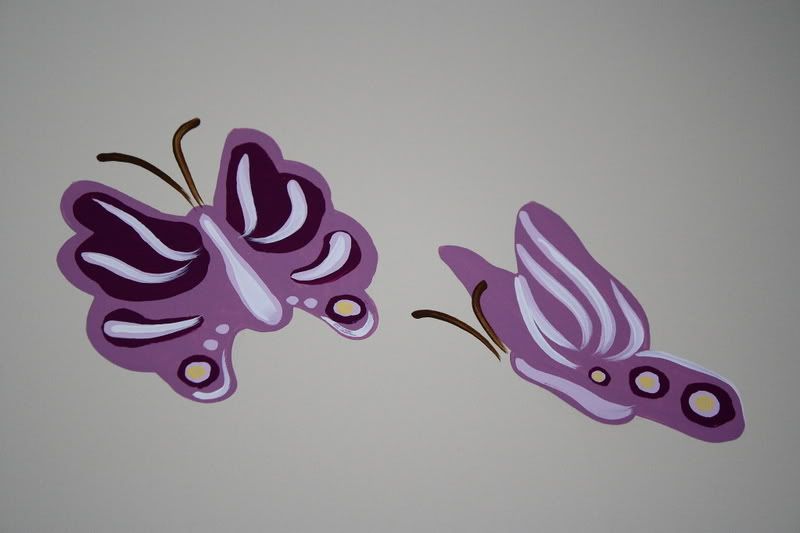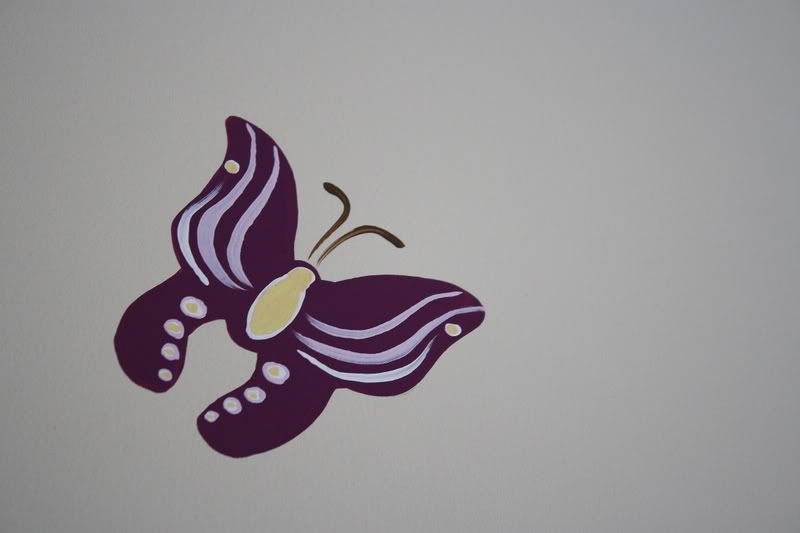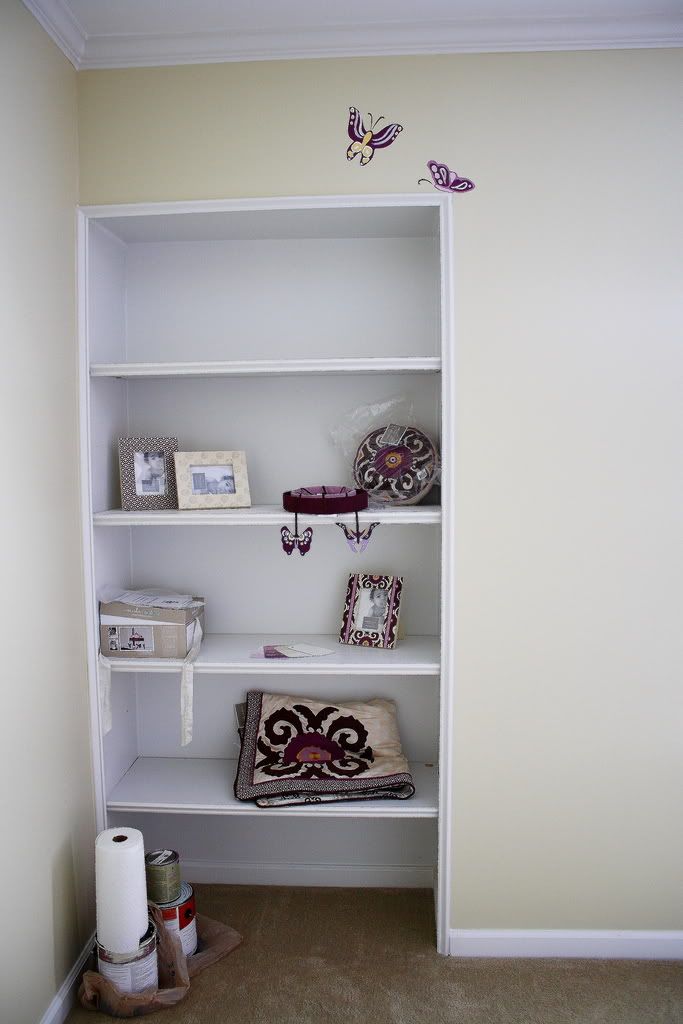 also a couple fluttering (and landing) on the built in's.