i painted our living room and kitchen ceilings white last night. if you've been reading my blog for a while, you know that i hate the builder-yellow (yes, yellow) that our entire condo has on every nook and cranny. the whole place was painted a light yellow - walls, ceilings, everything! i've slowly painted over most of the walls, but i had only done
one room's ceilings
, just because its SUCH a pain to paint ceilings. but it had to be done. and i'm so glad i did it, because looking at them this morning, it really opens up the space a bit...
here it is before i painted: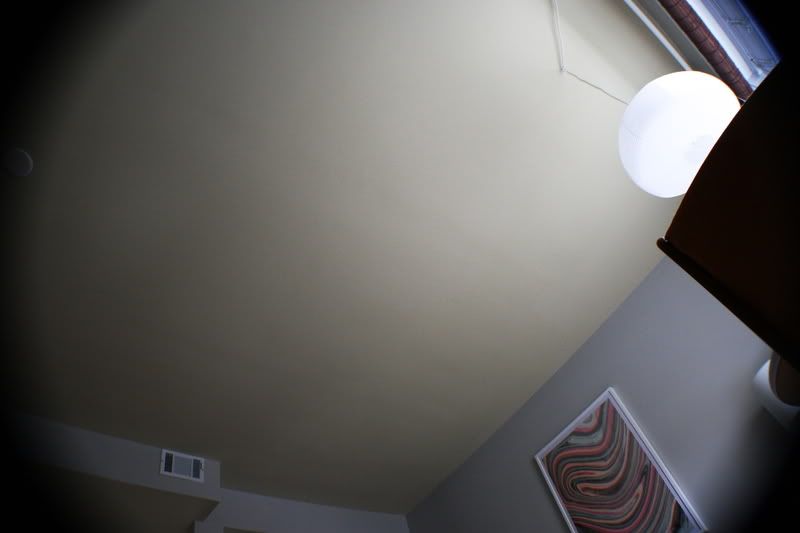 (yellower in person)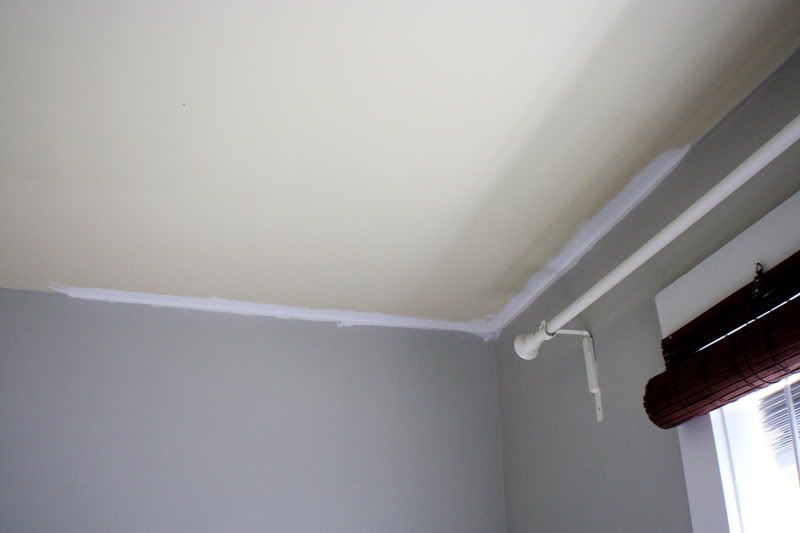 after a bit of cutting in. i'm not worried about the walls, because guess what? they're getting painted today :)
this photo really illustrates just how not-white our ceilings really were! gross! so yellow. so happy that it's not anymore. although, at about 8:30 last night, i was really annoyed for starting this project when it was about to get dark outside...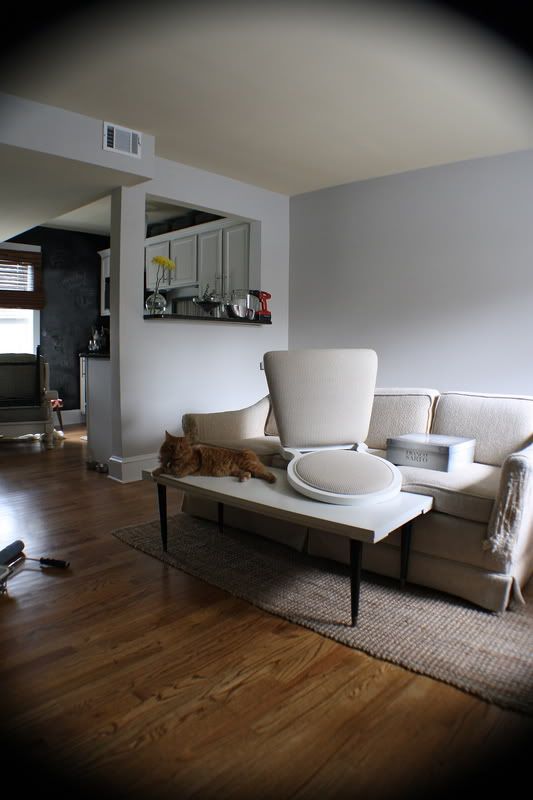 before i painted, guess who got realllly comfy on the pile of furniture? surprise, surprise.
***
also, i'm selling most of my living room furniture (already sold the coffee table and the reupholstered chair yesterday on my f
acebook page
and craigslist), so check back for more stuff being posted!