the past couple of days, i've been working on a nursery for a little baby girl that will make her way into the world in may. her parents commissioned me to paint a crib & changing table set they bought on craigslist, and to do a patterned wall where her crib will be.
they painted the "accent" wall a pale pink, and the rest of the walls are white.
before:
after: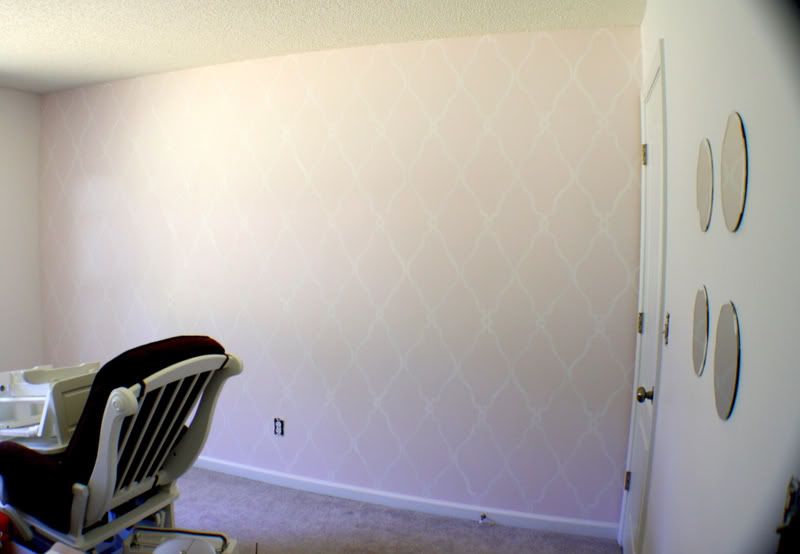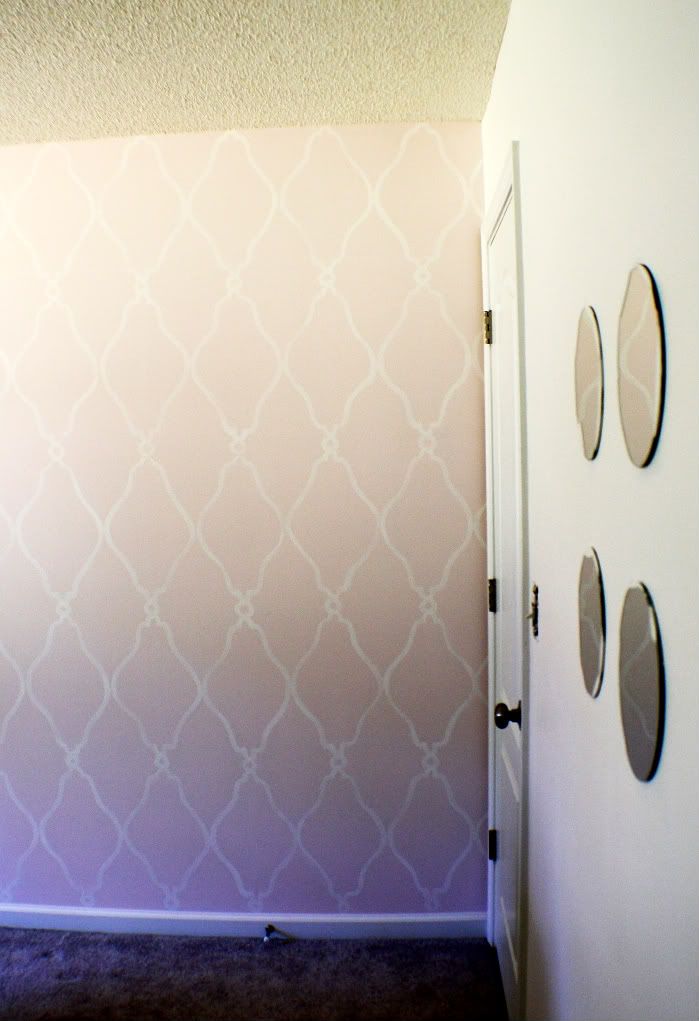 it's a very subtle pattern, but i like it! so soft and feminine. as usual, the colors in the photos do not do the room justice, but hopefully this gives you a nice idea. i'm trying to figure out white balance on the program that i use for my camera, but i've yet to do that. anyone know how to do it with the canon rebel "digital photo professional" program? if so, email me!
i love this pattern in the soft colors, but think it could be great in a bright orange or another color with the white trellis pattern, too!
i also white-washed the crib and changing table for them: