i always talk about how many of these trees i paint, but the truth is, i love doing all of them, and they're all different. i loved the orange color of these walls, and the pink and yellow birds sitting in the trees. this room was for a teenage girl, so i tried to pull from her bedspread a bit, and do something a little different with the flower...
i loved her pendant light!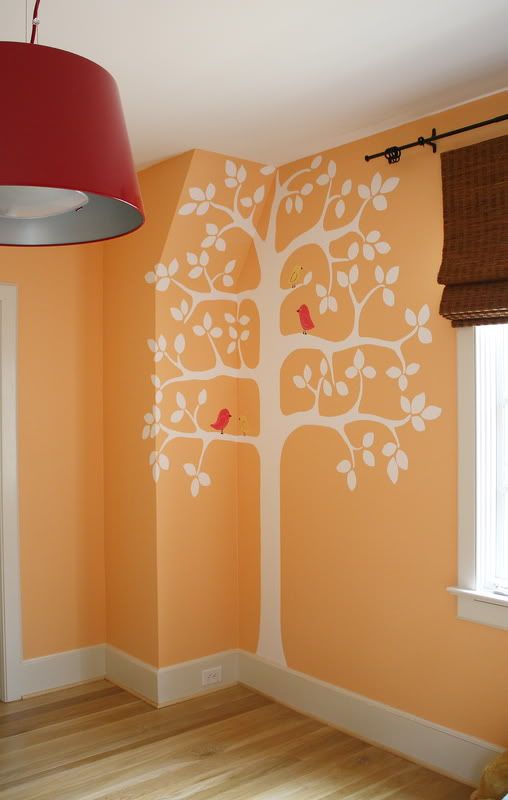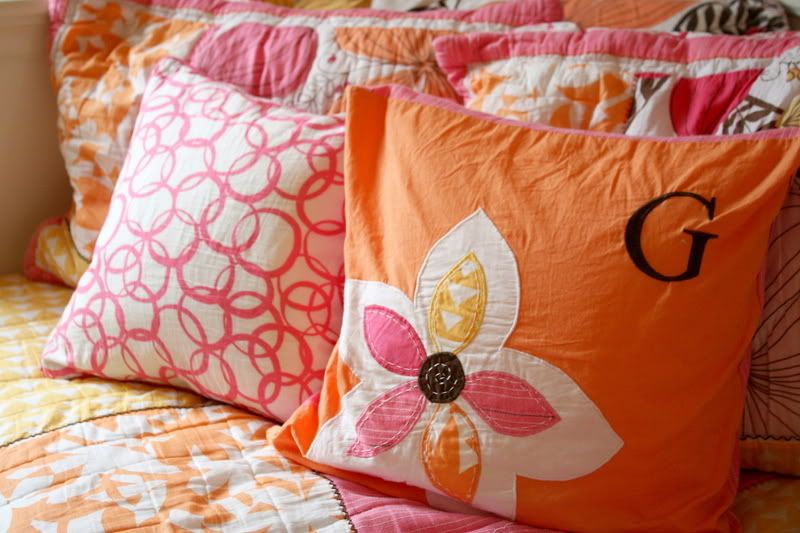 this was her bedding, and you can see where i pulled from it, with the flower that is in one of the bird's beaks :)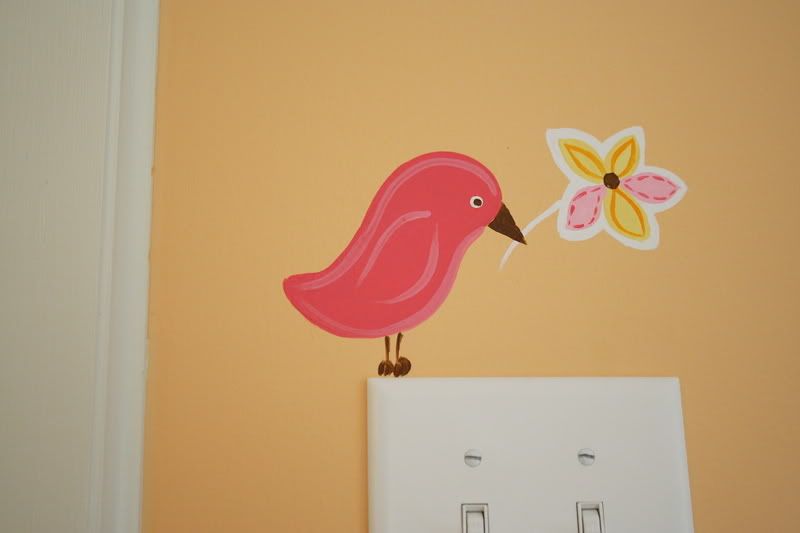 classic me move: bird perched on top of the closet door: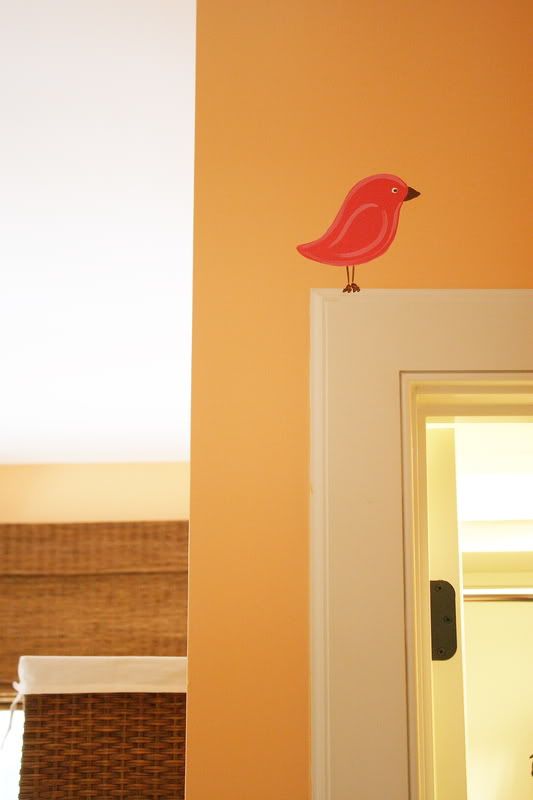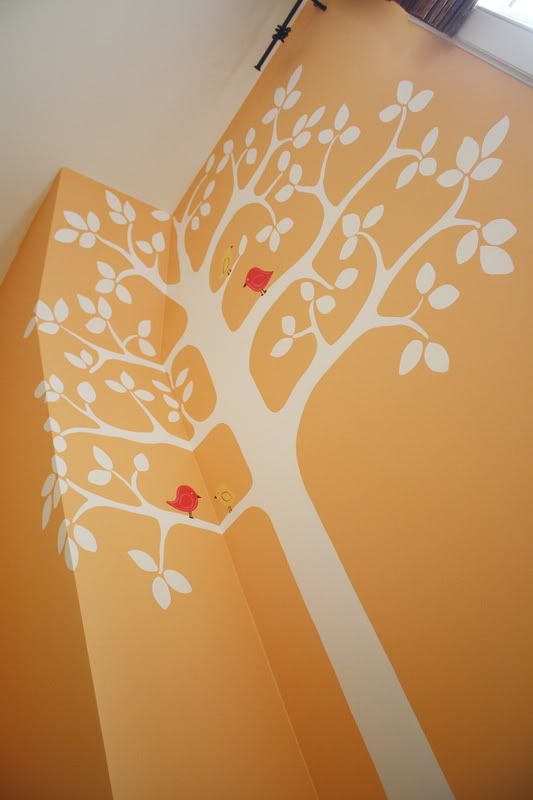 once again, a very tall tree. i did two tall trees in one week...
****
if you live in or around atlanta, georgia, and are interested in having decorative painting done in your home, please email me at kristen.fountain@gmail.com