yesterday, i spent the day painting an accent wall for a baby girl that will soon make her appearance in this world. her mom and i went back and forth with lots of ideas (for the record - i cannot wait to see how this nursery turns out. the inspiration photos are awesome...i'll try and get back over to the house to snap photos when it's all done!)
the surrounding three walls were painted in a medium gray color (essential gray, by sherwin williams), and the wall that the crib will go on was painted this light pink (impatiens petal by sherwin williams). i came in and did my moroccan stencil pattern (which i did
here
,
here
, and
here
) on the pink wall...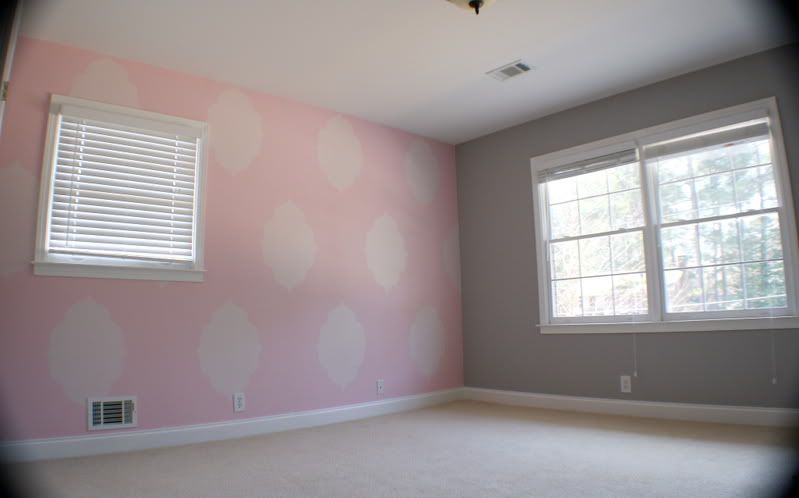 (i bought this widescreen lens for my camera a while back, and this is the first time i've used it. it actually provides a MUCH larger scope of the room...but excuse the weird black edges!)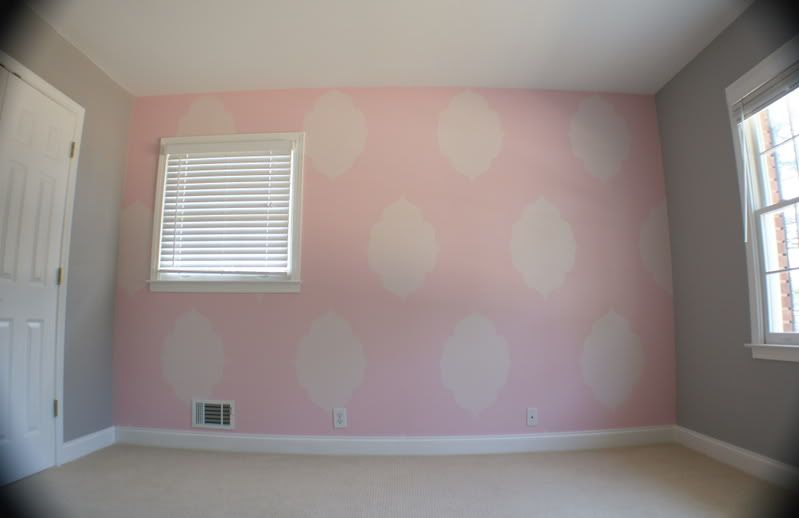 the moroccan shapes are a pale pink from sherwin williams called "verbena."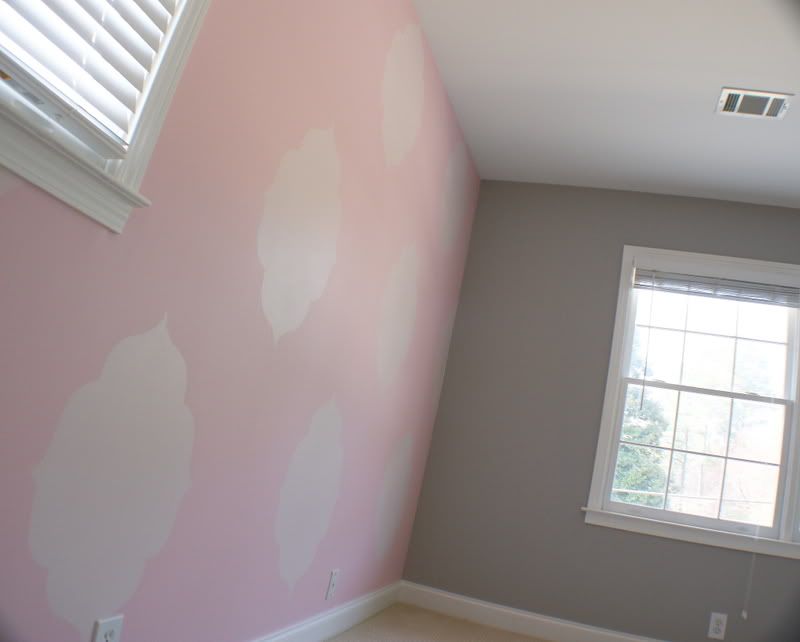 this photo provides the most true-to-life color:
now, if you can just imagine a really awesome damask black and white chair in the room, along with a crib (of course!) and lots of other girly decor items, you'll be picturing it right.
happy weekend everyone!