back in 2009, i did this mural and furniture painting work for 2 twin girls. they were very little then - i think 3 or so - and now i have come back to do their bathroom.
anyway, i will share the bathroom with you guys when it's finished, but for now, i wanted to share some new pics of the mural i did in 2009. she has finished the bedroom decor, and it's so sweet i just had to show you guys!
mary and sarah have these cute little twin beds, with custom bedding and coronas. i know their mom got the coronas online, but i am not sure where from. i am also unsure of where their bedding fabrics are from - sorry for that.
i painted that little nightstand in between their beds...and the mural above it: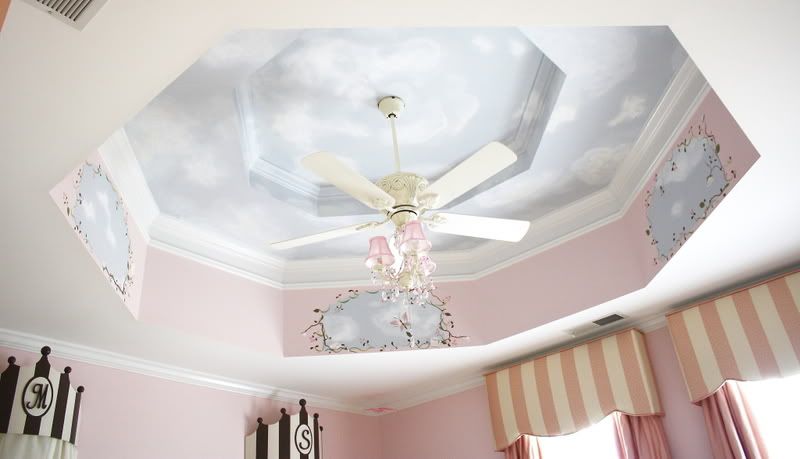 i painted it to look as if you were inside of a castle, peering out the top of the turret. :)
check out that awesome princess-y ceiling fan they have!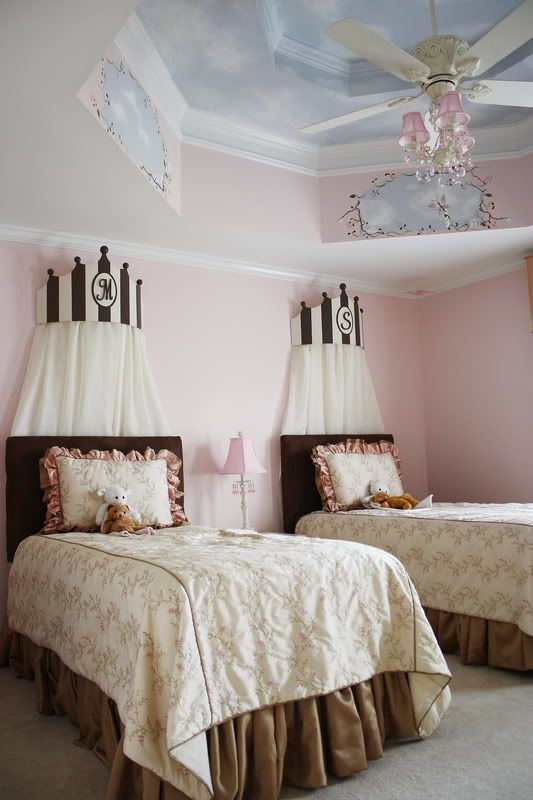 here is the main mural i did. it's to the left of where the beds are...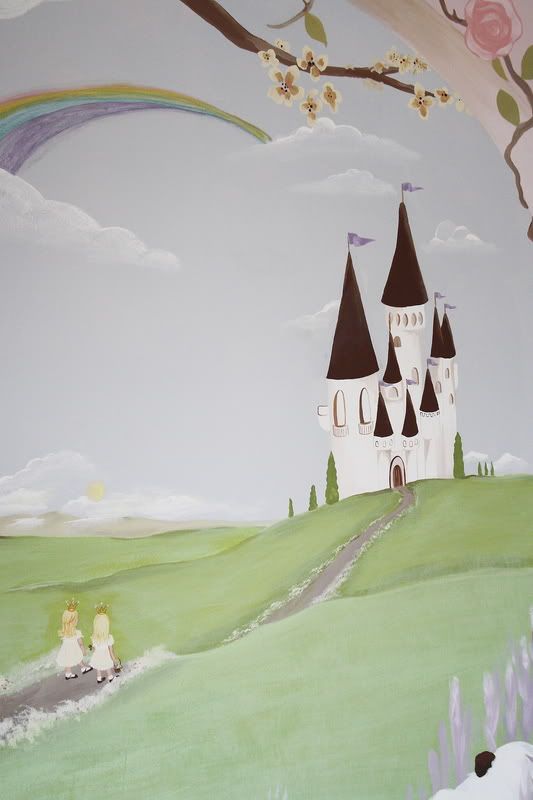 little mouse in the corner: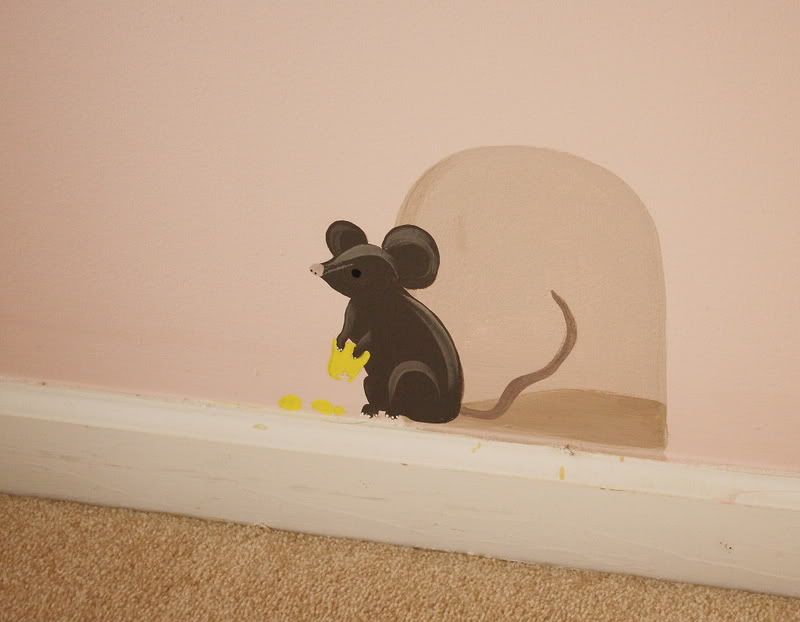 i like his prominent snout.
here is the dresser i painted and added pink glass knobs to. i also painted the mirror above it...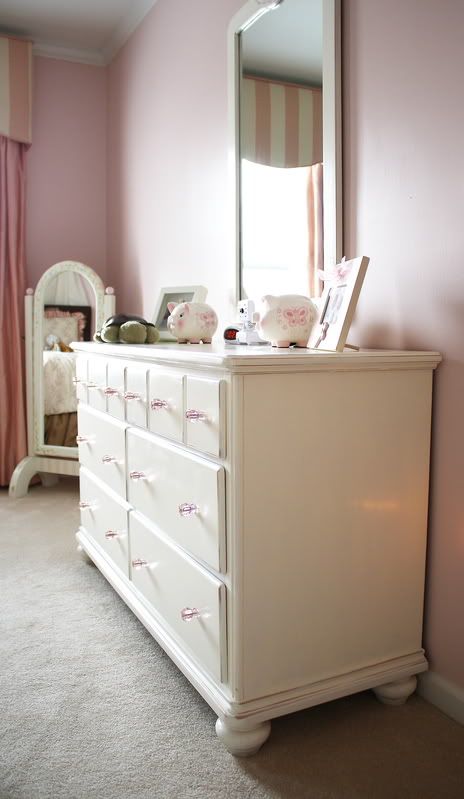 i was happy to see that my furniture paint job was holding up perfectly! no wear or tear...and i think that means a lot, coming from a house with 4.5 year old twins and an older brother!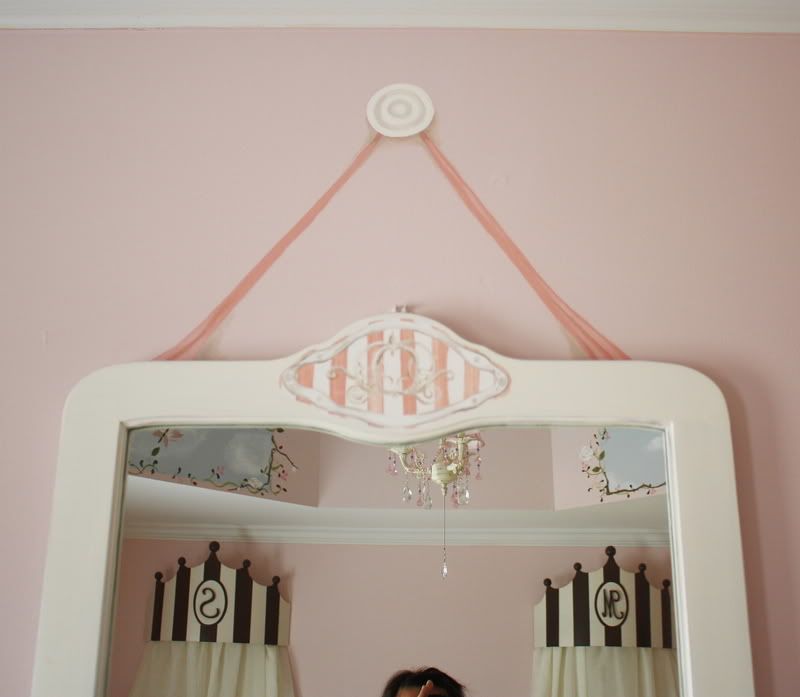 on the top of the mirror, i painted a little white and pink striped spot, with a pumpkin carriage on it. i also painted a faux "ribbon" and a faux "peg" that are supposed to look like they're holding up the mirror.
and, i had to give you guys a good shot of these beautiful custom window cornices: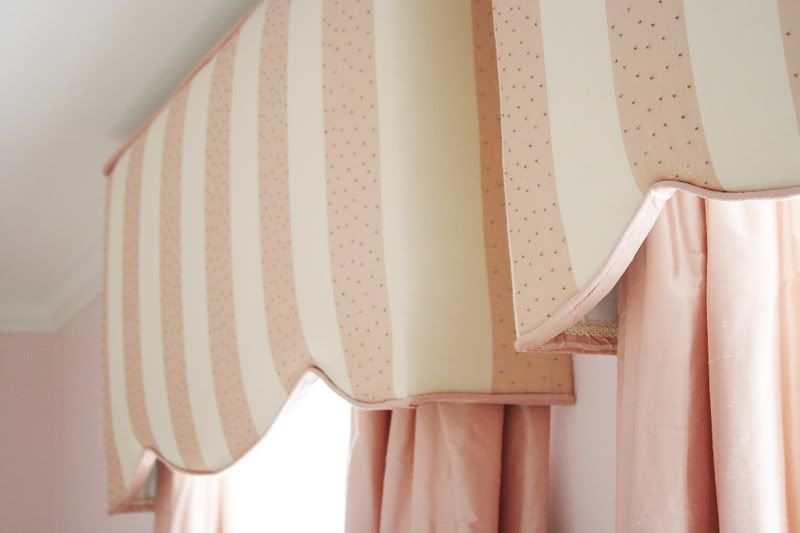 don't you love the silk fabric with the little hand-sewn beads? so sweet!