so, i completed the "princess" themed bathroom that
i told you guys about
. this bathroom was actually totally remodeled, so that the twin girls would have something to grow into and both use simultaneously. i don't know about you guys, but i wish that i had a bathroom like this! they were given two sinks, and two mirrors, with separate storage spaces. nice!
so, this is before i painted, but really not the true before...
i did a pale pink, tan, ivory, and chocolate brown harlequin pattern, with flowers dispersed on the points, throughout:
now, there are no windows in the bathroom, and this was one dark, rainy day, so the colors are a little off, and you can almost barellllly see the pink (annoying!)...so, you just have to trust me that they were all really lovely together.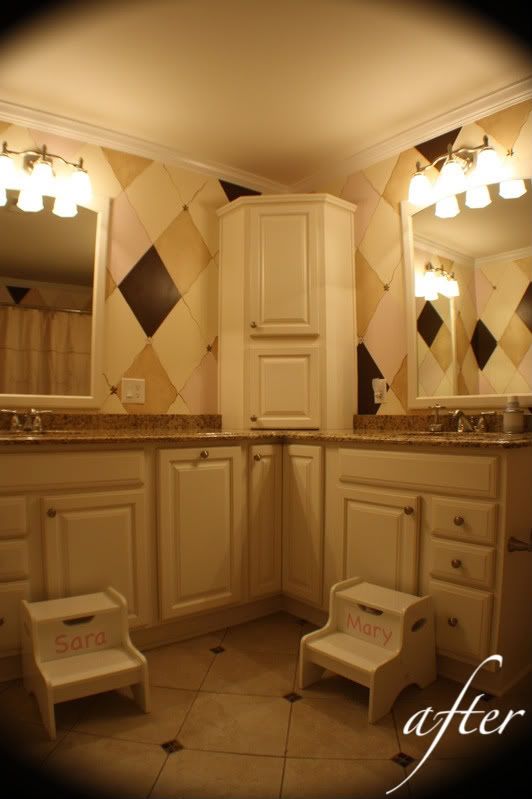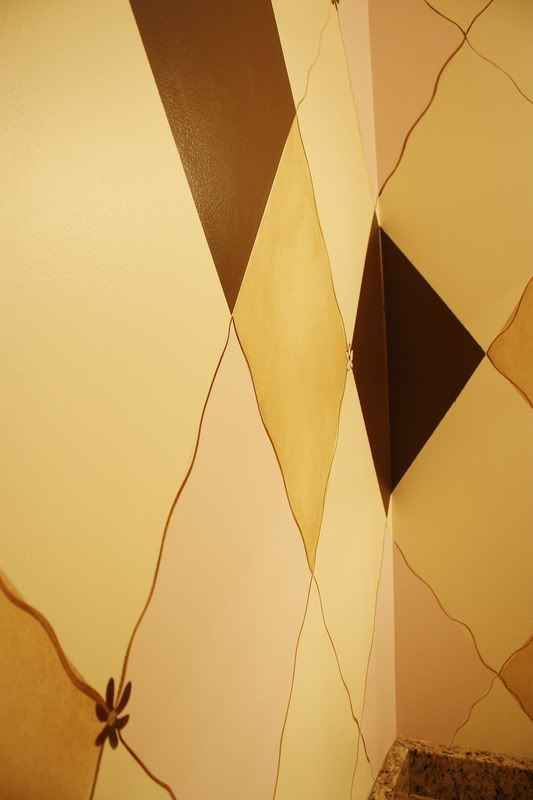 i did a wavy line in between the diamonds, with a nice light, painterly feel.