i am a person that sort of artistically thrives off of color combinations...they're probably my favorite thing about design in general. i had a few in mind when i started thinking of redecorating our living room, so i combined some of them, and here i am.
anyway, in april's
lucky magazine
, on page 100, there is a dress/necklace/bag outfit that has a color combination i really love. it's a camel color/sunflower yellow/coral/tomato red mix, and there is a painting to the left of it that the outfit is based off of. the painting is by vanessa briggs, and it was my inspiration for the painting i did in our living room. i started out with the same colors, and then just went in my own direction from there.
you may recognize my canvas from this painting. it used to hang above our sofa..i got tired of the look of it, so i painted over it. i know, i know...kind of ridiculous. but, it wasn't a painting that took a long time, and i liked the texture i'd created on it. the texture still shows through on the new painting, so it's a mix of the old and new.
this painting reminds me...did you guys see the big moon last saturday night? insane!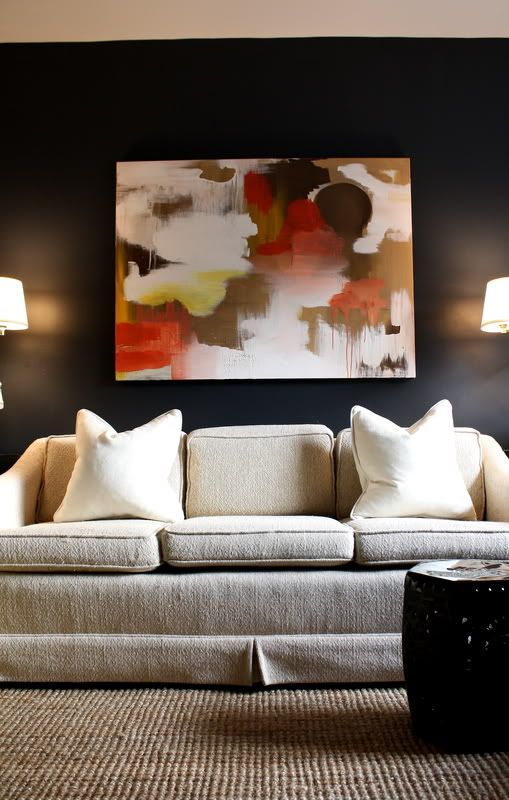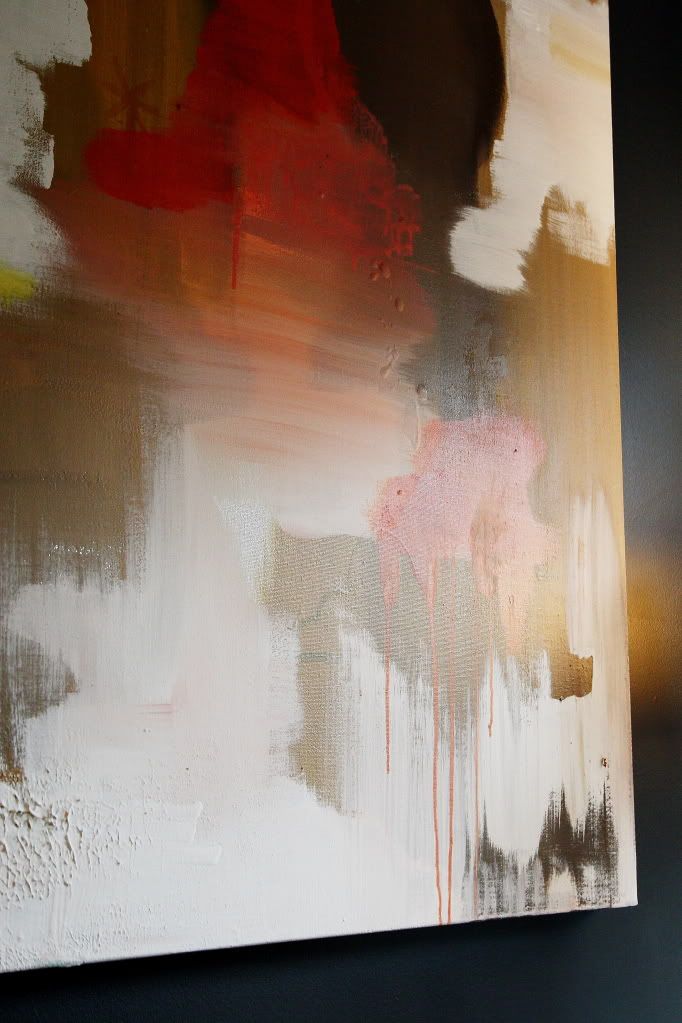 this is my favorite section of the painting. i think your eye is automatically drawn to the lower left-hand side of the painting (where the drips are), and this area is right above that. i like how the color gradually gets darker as it goes up...serene.