last week, i did these blue-on-blue graphic stripes in a little boy's room, which is being designed by an interior design team (the same team i did
this work
for). they're using
paul frank
as the inspiration, which i just loved! i've been a paul frank fan for a while. in case you aren't familiar with the company, here are a few images to jog your memory (or enlighten you):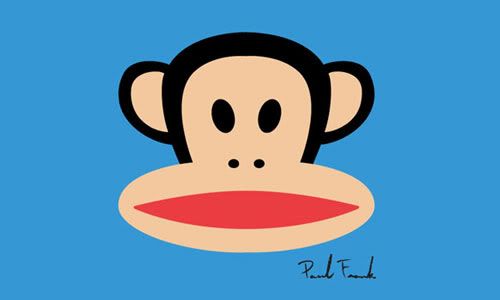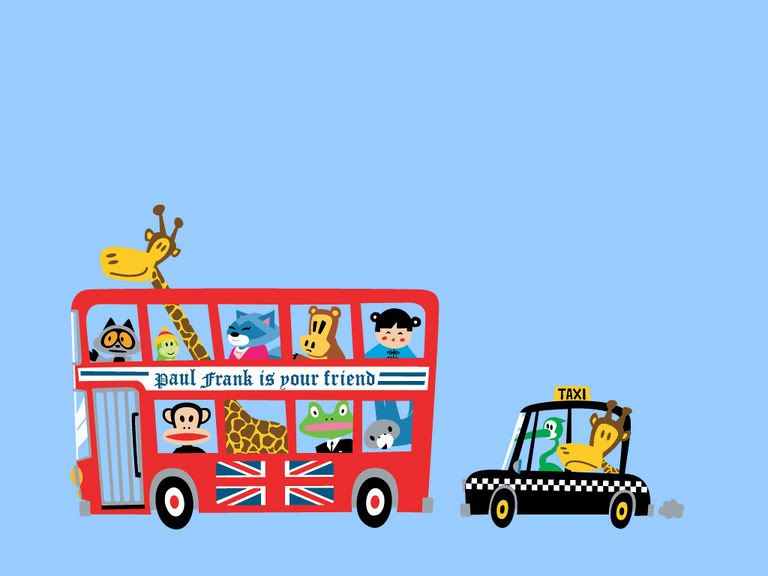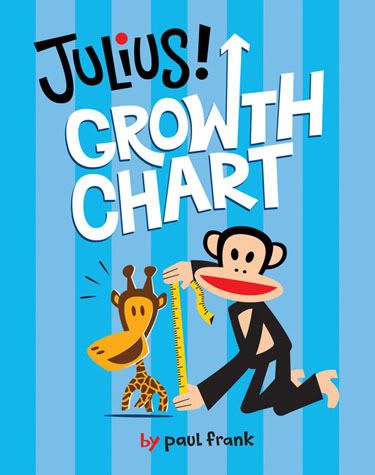 last but not least, these flip flops, which i used to own in college. now that i think about it - i want them back.
anyway, here is the room! obviously not decorated yet, but when it's done, i'll try to get some photos to share here.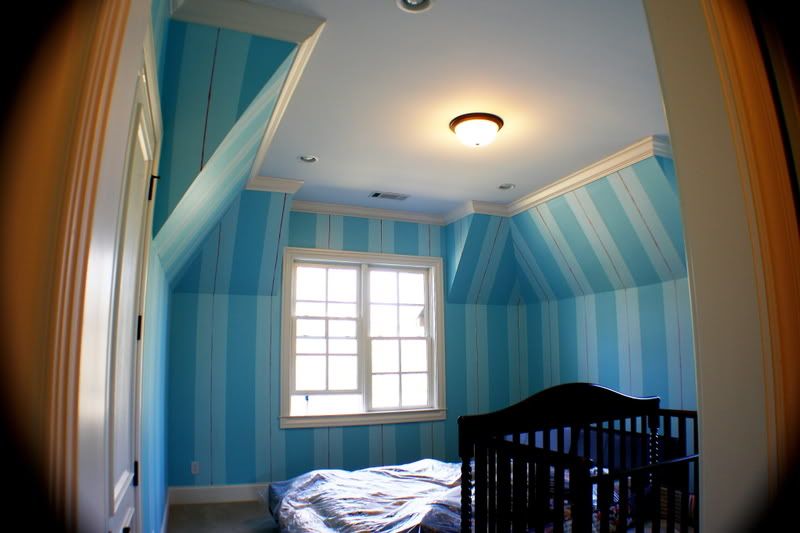 it's a light blue, then a dark blue stripe, with a brush-stroke-y red pinstripe down the center of the lighter stripe.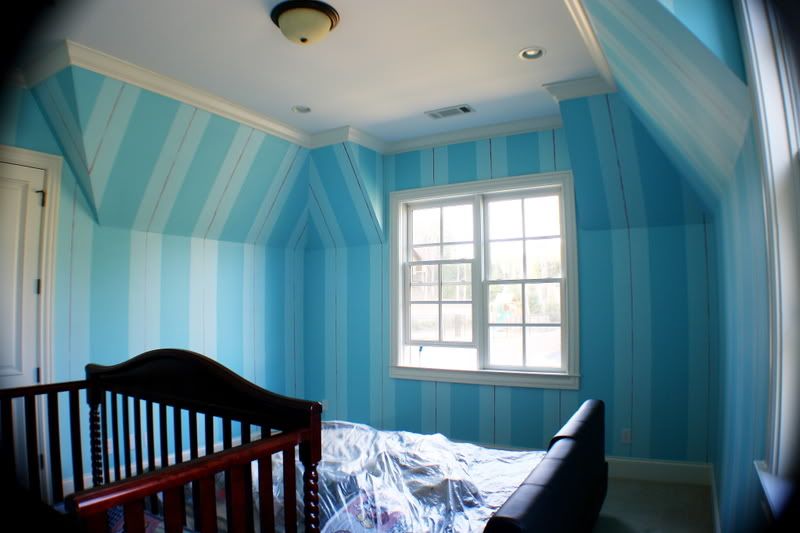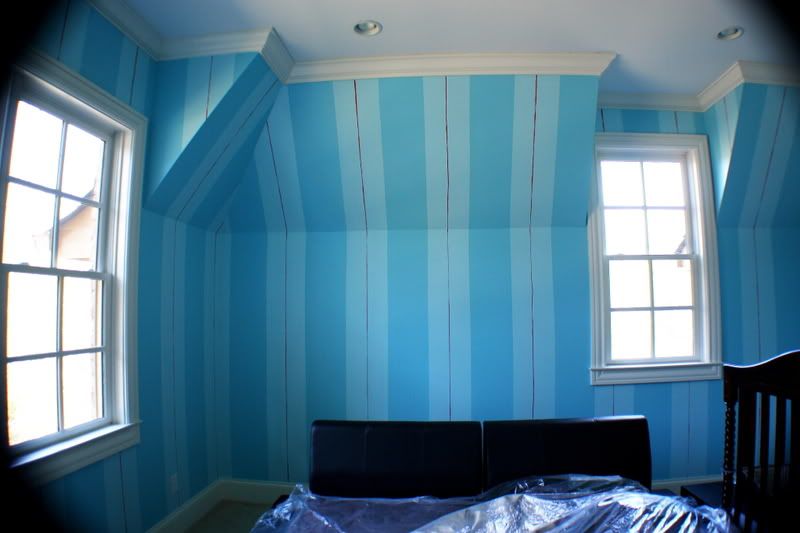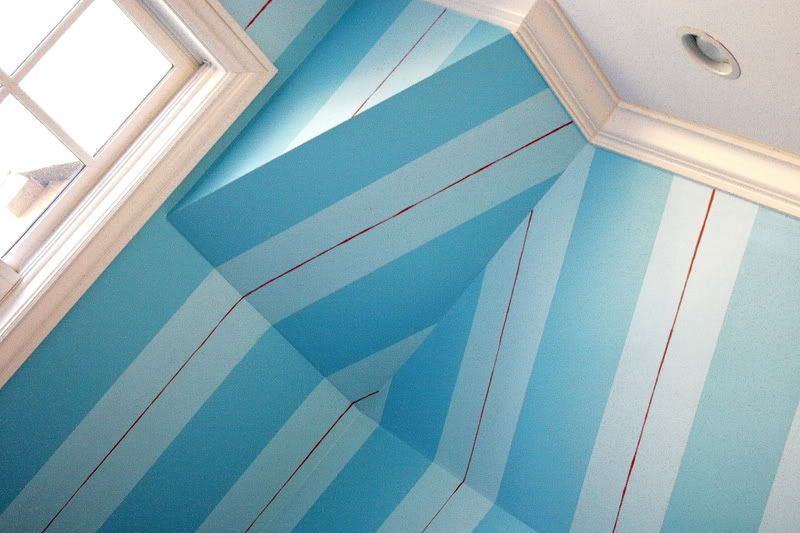 we liked how the small sloping ceiling walls around the room gave it almost a circus tent feel.
there was also this little entry way area that i did: