this week, i had the fun privelege of working on a playroom for a sweet little one-year-old girl. her mom had specified the tree and some animals, and we were going with a chocolate brown, lime green, raspberry, navy, turquoise, and deep orange palette. i'd not done a tree in these colors before, so i had fun with this one (how could i not...these types of projects are my favorite!)
anyway, it was a really large, long playroom, so i did my best to fill in space, while still leaving room in the middle of the long wall for a sofa.
i did this tree, which was taller and larger than any tree i've done in the past. it's at least ten feet tall! the leaves are limey green, orange and raspberry.
sweet little birdie sits in the tree.
a bunny sits on the other side of that door on the left side of the tree. not pictured is a sunshine, and a few clouds...
across the room from the tree, was this corner: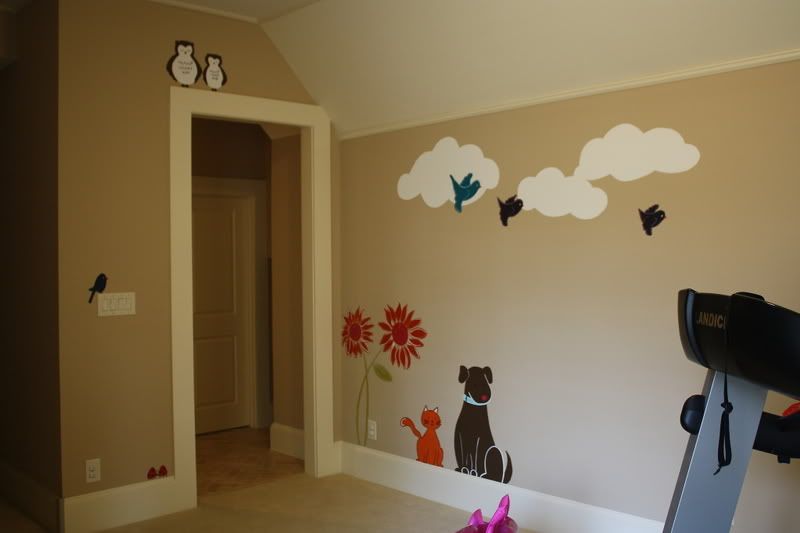 one of my favorite parts is this kitty cat and dog: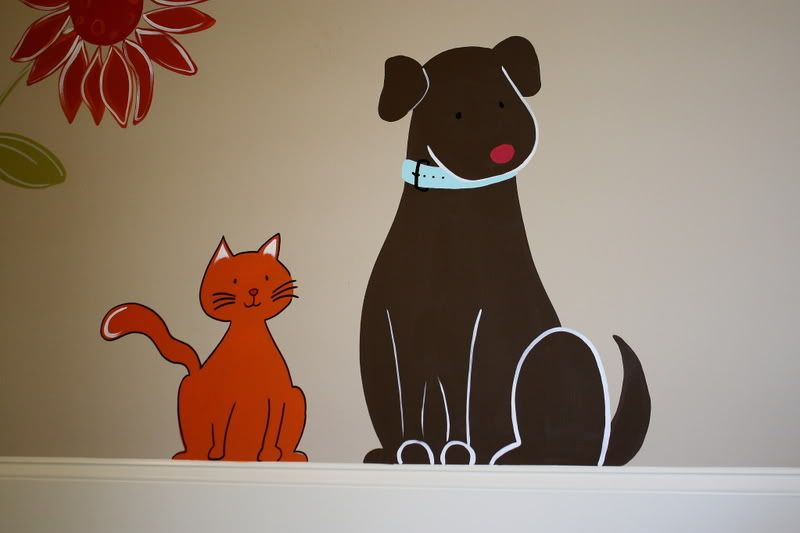 my little one-year-old client kept wanting to pet the dog. it was soooo very cute! i wish i had a video of her doing it to share with you guys. made my week.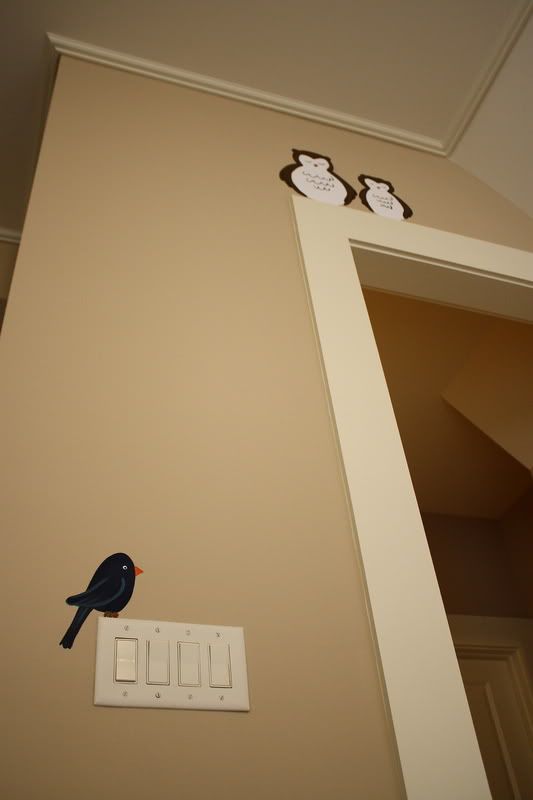 a bird resting on the lightswitch, and a baby and mommy owl duo sits on the top of the doorframe.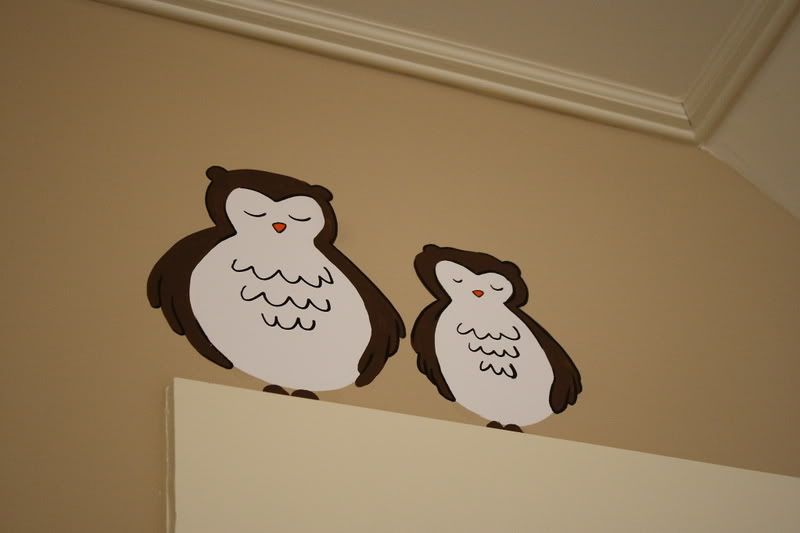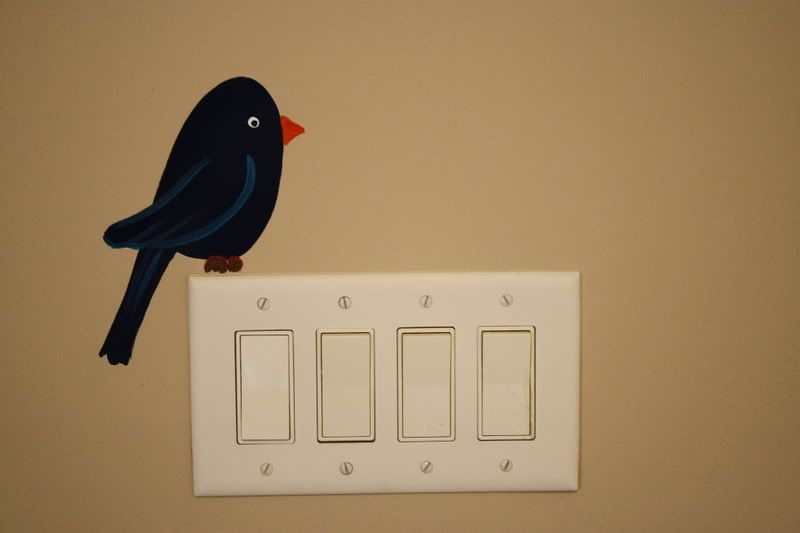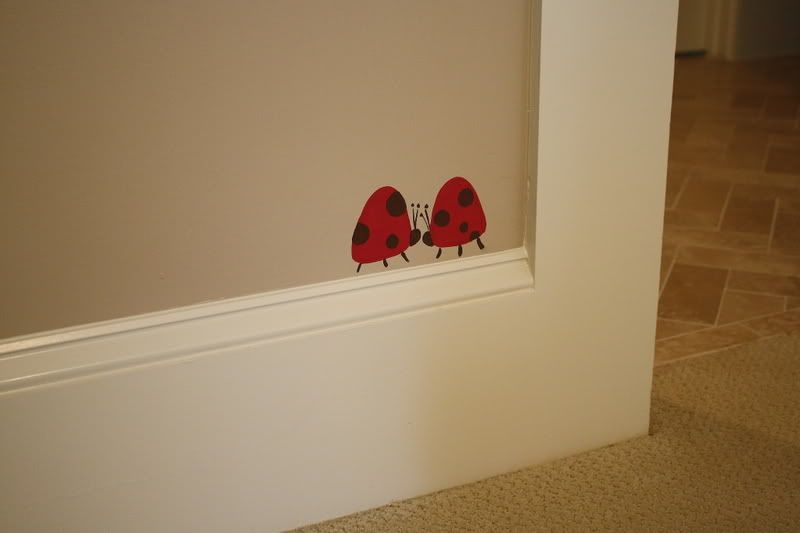 ladybugs at the bottom of that doorframe