last week, i "refreshed" a frame that my client bought for her future baby's room.
here is her nursery:
bedding is from the land of nod, and don't you just love that cute rabbit painting with the polka dots? a friend of my client's did it for her.
and, the other side of the room:
a friend also did the "you are my sunshine" painting (so sweet!). i love the little chandelier!
anyway, my clients had bought this framed painting at an auction, but weren't in love with the current frame. they were going for an "animal" theme in the nursery, so the cute kitty cat was a hit, but the old, beaten-up frame had seen better days. and that's where i came in.
here it was "before":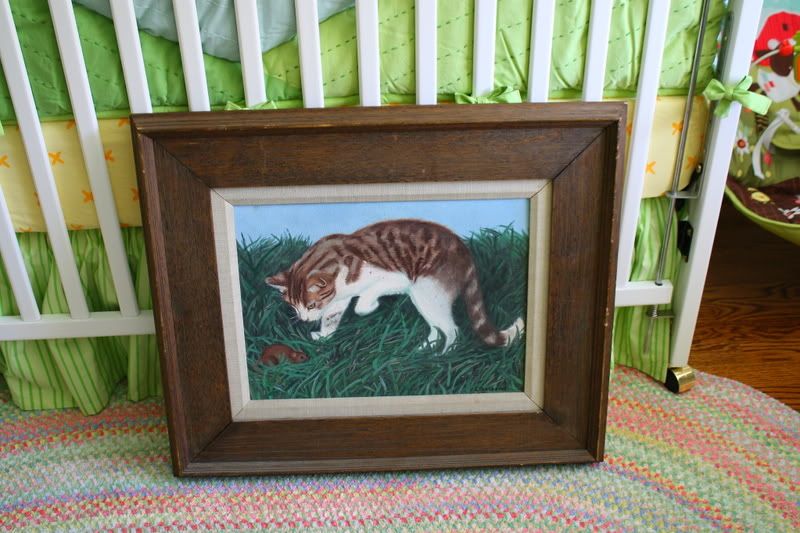 they are going to hang it above the crib. i thought it'd be a good place to pull in some more of that orange that is in the other artwork.
and, after: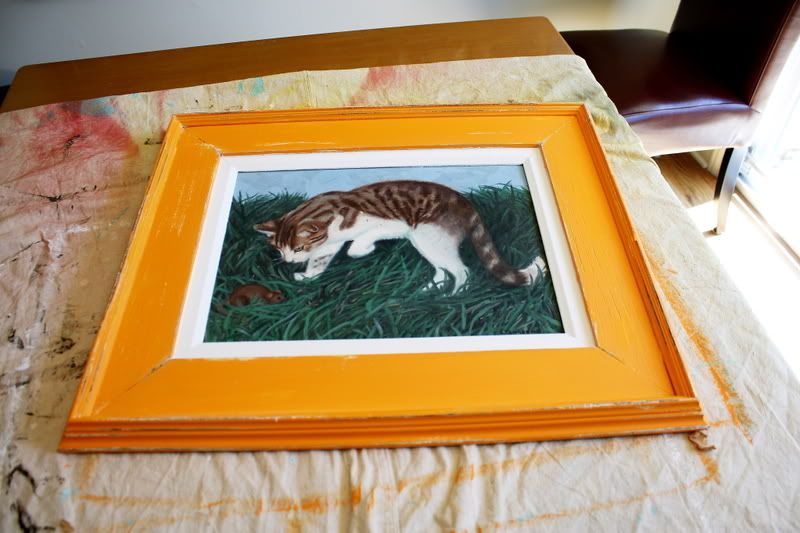 i painted it white, then i painted it orange and did a little distressing. this frame distressed beautifully...the wood was just perfect for it.
as you can see, i even painted the matting. i think it freshens the whole piece up.