the past few days, i've spent faux painting some white MDF cabinets to look like dark, "espresso" stained wood. now, you know i love using my faux painting skillz for good and not evil, so when laura contacted me about painting her cabinets, i was excited to take on this project. i do this by using a faux painting technique and product (stain and seal, by
faux effects
) that i learned about at my old faux painting job (before i started working independently). i think it's really neat that you can take white cabinets and make them look like stained wood...
anyway, here are the "befores":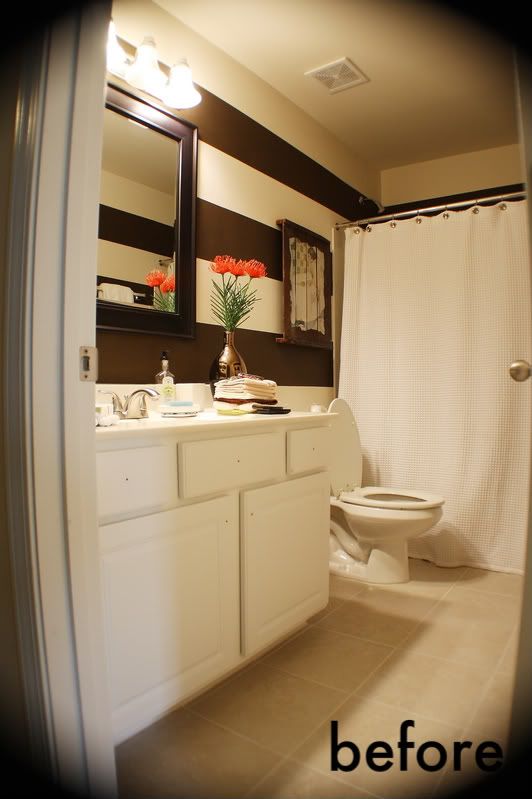 (don't you love her chocolate and off-white stripes?)
from the other side:
cute knobs, huh?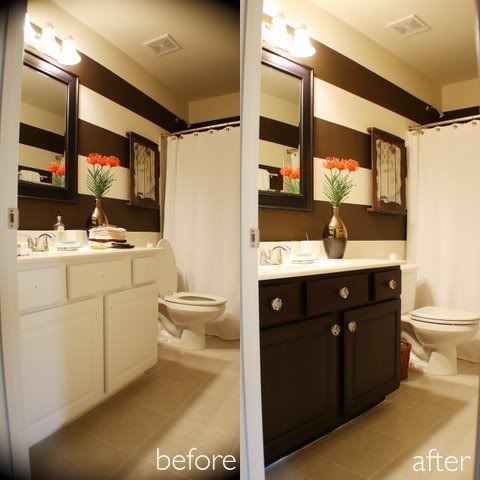 and, here is the master bathroom: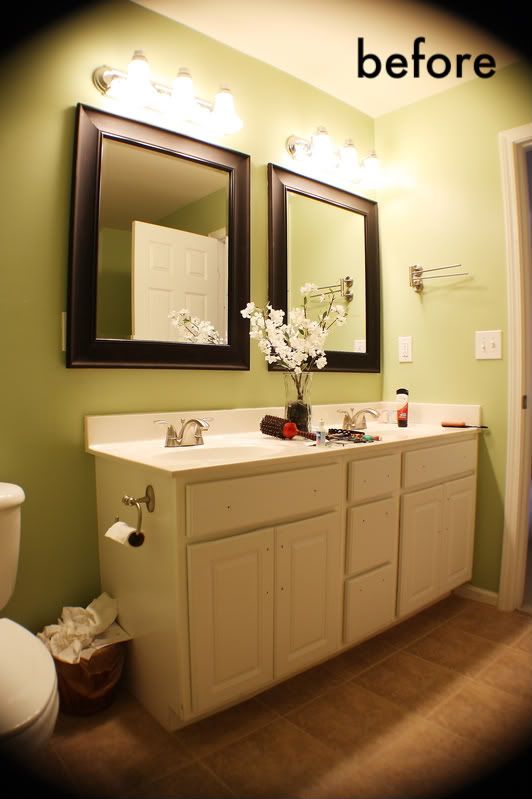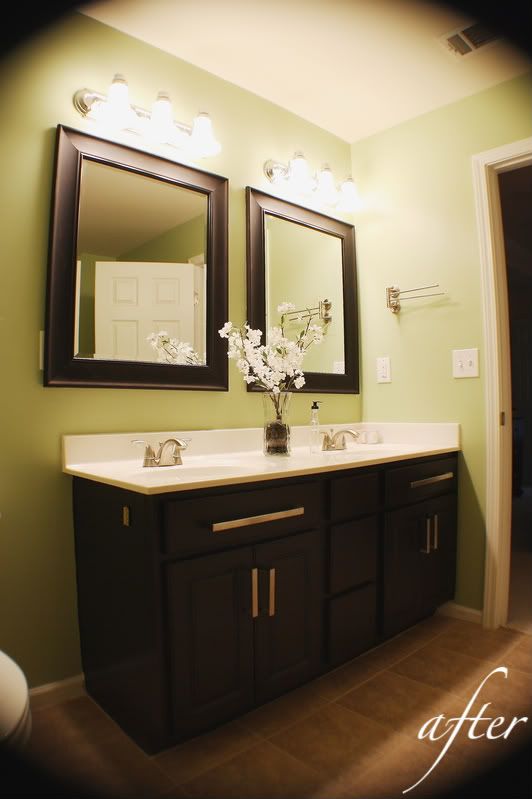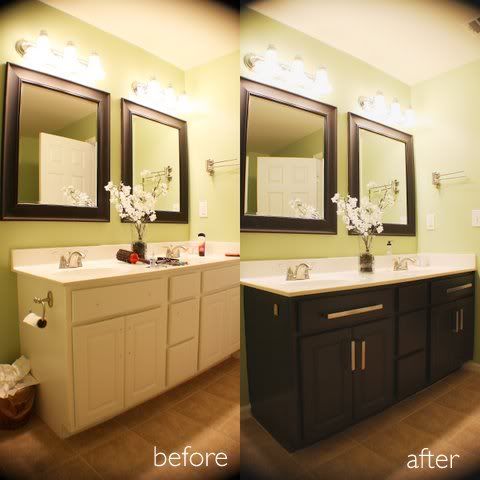 i didn't put the pulls back on all the way, so they wouldn't scratch the fresh paint...that's why they're a little uneven...
before doing the faux paint, you paint a coat of light brown primer underneath, and that's what gives it a multi-dimensional look - like stained
wood, versus just dark brown painted wood. you can kind of see it in this photo: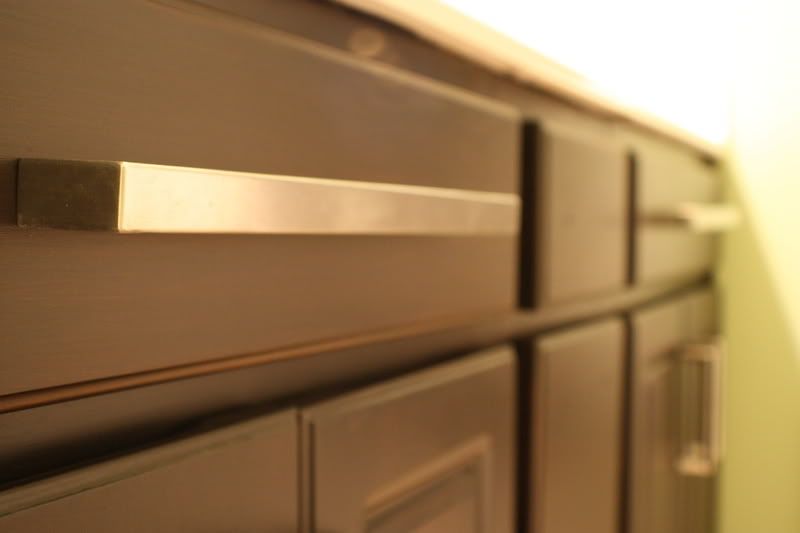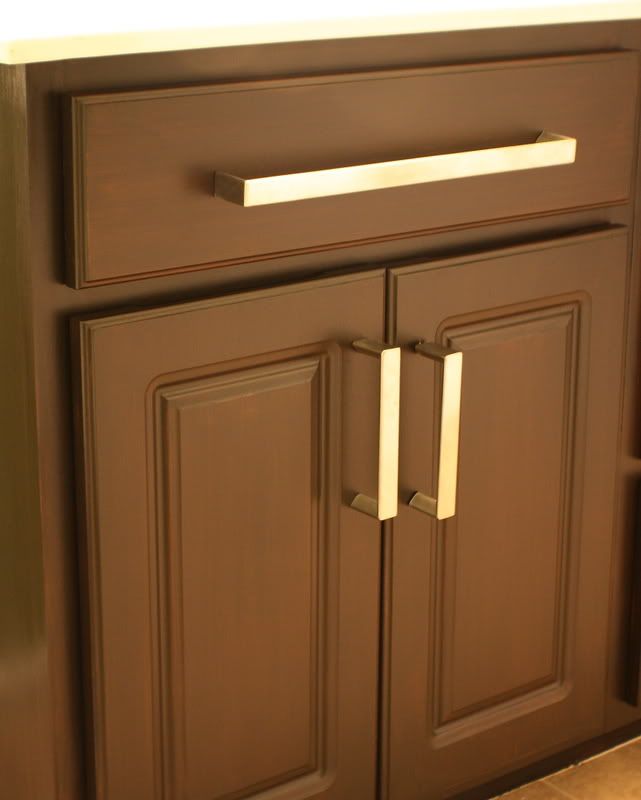 i also paint with the idea that i am creating "grains" of wood...unlike painting a solid coat of paint. i do up-and-down motions with my brushes...
from the other side.
***
ps - i am selling my mid-century coffee table. it's $35. see the ad here: http://atlanta.craigslist.org/atl/fuo/2266391396.html
and email me at kristen.fountain@gmail.com, if you are interested in buying it!