i've received a few emails lately from readers telling me that they did some of my "DIY" posts...which is so cool! i thought i'd take today to share them with the rest of you guys. i love these rooms, and it makes me happy to know that my tutorials can be helpful to folks. and fyi - i took down the area on my sidebar that had all of my diy projects. it was taking up too much space, and i felt like most of them weren't useful. you can, however, search for them in my archives.
check it out:
i looooove the way they turned out - especially with the pale blue border. this makes me want to add a border to mine! i also love the head board, which she made. awesome.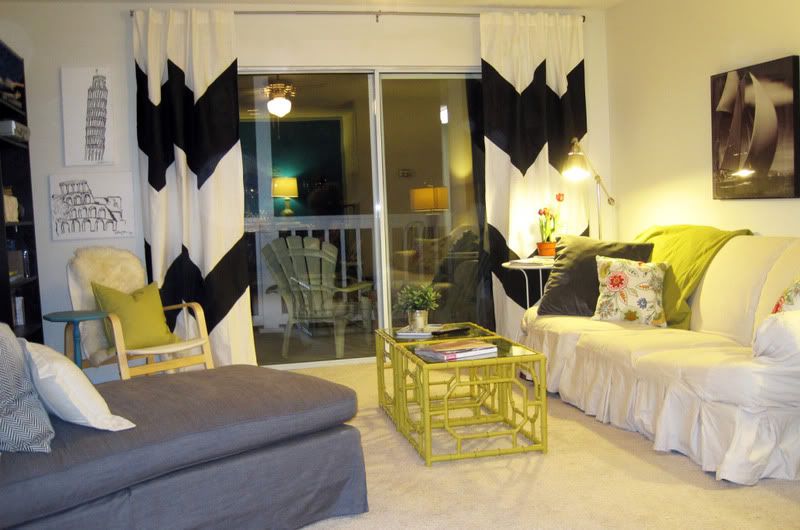 isn't her living room great? she wanted the stripe at the top to pull the eye away from the carpeted floors (which she doesn't like), so she made it a bit thicker. i love her coffee table, too!
another view: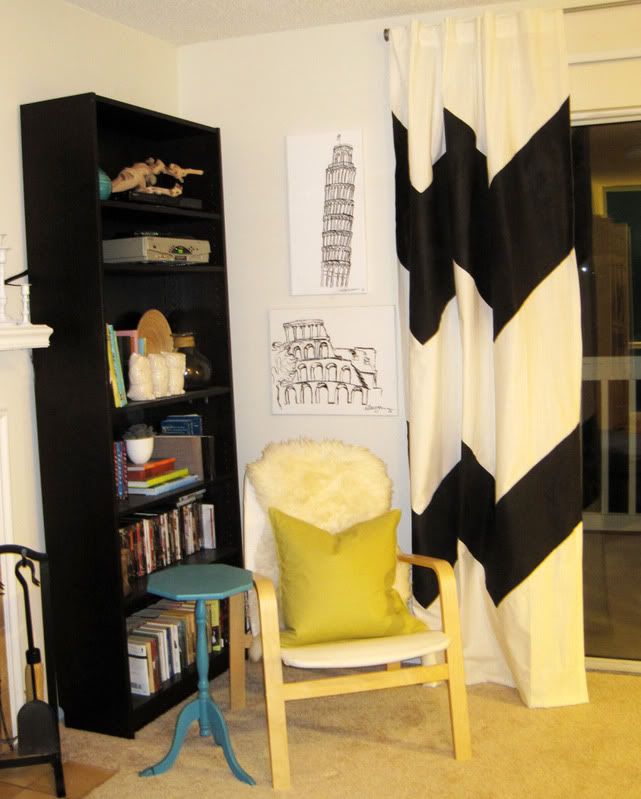 and just for kicks (and a pic that has nothing to do with me, except i love it), i found this one on her blog.
LOVE that wall color. it reminds me of carries apartment in sex and the city (the movie). beautiful, eileen!
i found
autum's
"eat" letters (using my aluminum lookalike diy) through my stat-counter. she did a great job (and you guys should head over and check out her cute kitchen she has recently redecorated. she is a woman after my own heart - most of the changes were done with paint!
finally, we have another chevron curtain project! i love how rachael used yellow! i thought about using yellow when
i did mine
the first time, as well.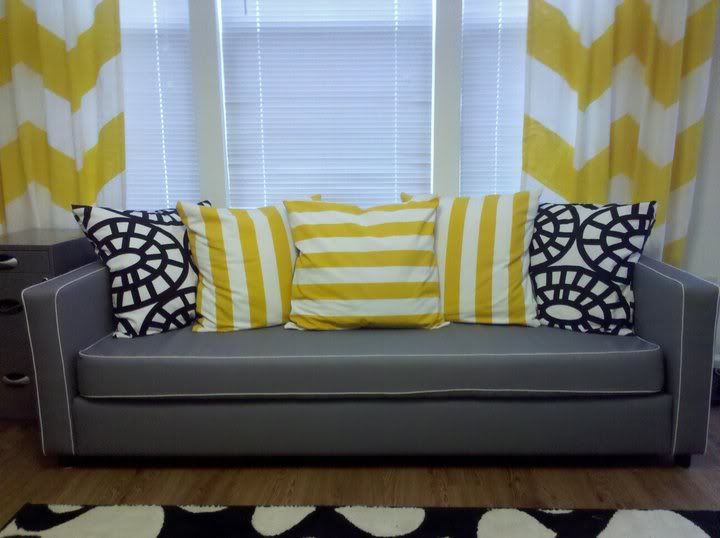 (that grey and white couch is pretty amazing, too!)
this is from the other side of the room, but i had to show it - i love the "artwork" over the sofa: