here are some tidbits from the life of kristen. so interesting, i know. i've given myself a couple of days "off" for my birthday (next week), and they've been spent doing a little work here and there, but also doing some things around the house...naturally.
added black ribbon around our lampshades: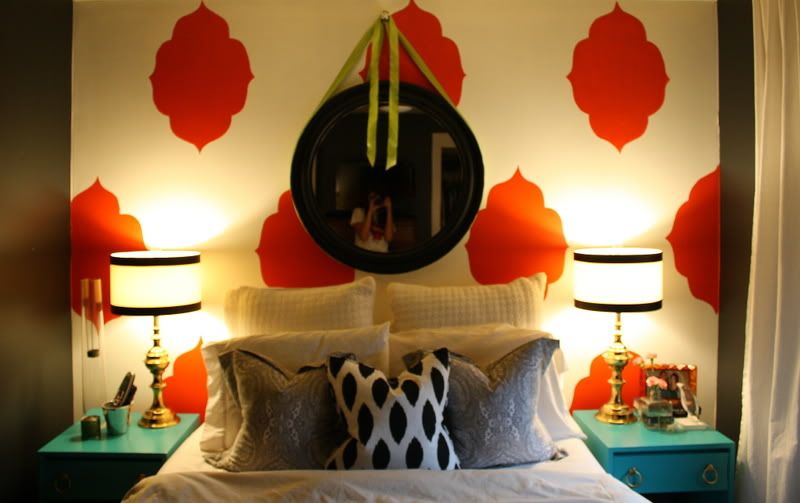 much more dramatic, no?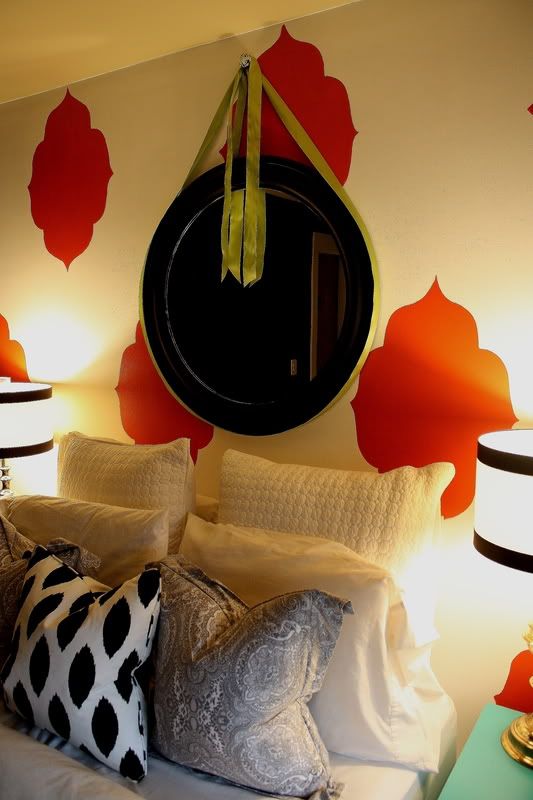 added some chartreuse ribbon around the mirror that hangs above our bed, and a little anthropologie knobs to "hold" it...i saw this in a magazine, but i can't remember which one. oops!
painted our nightstands turquoise, and the pulls went back to gold: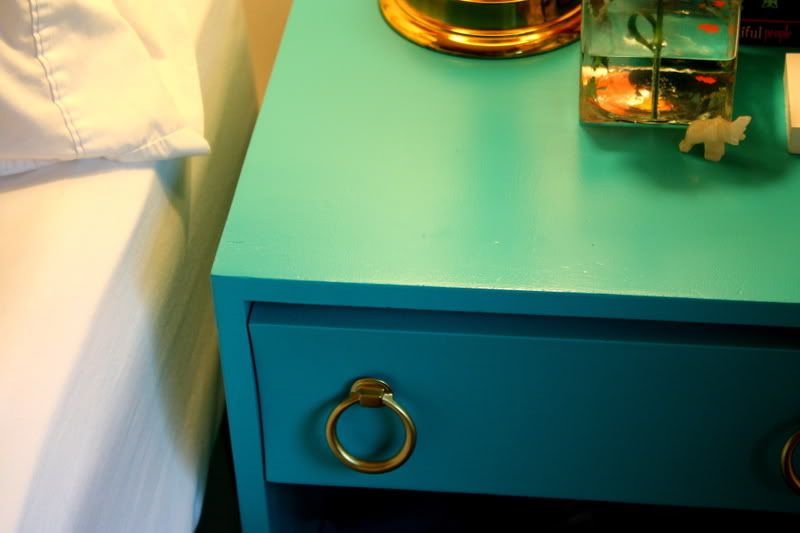 (remember they used to look like
this
, and i added the hardware, which
i painted white
, initially)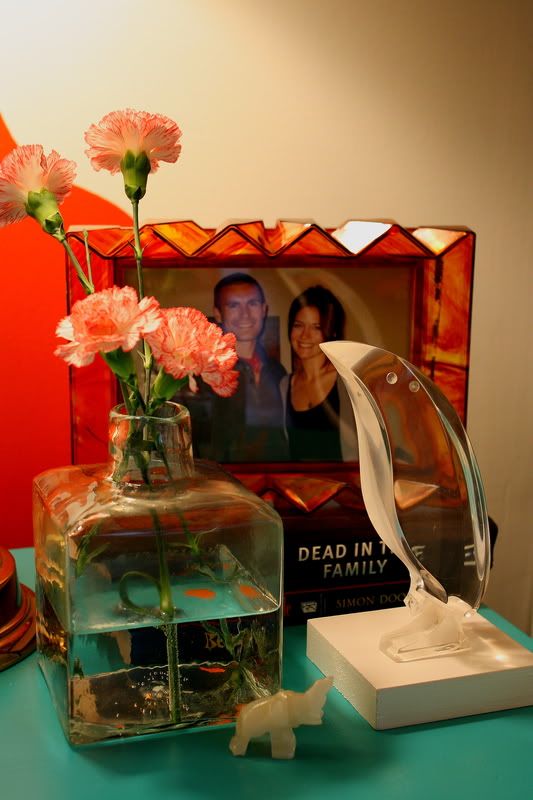 i bought this awesome lucite penguin for only $1 at
providence antiques
in the highlands (along with that faux tortoiseshell frame behind it...also only $1!). he is missing a leg (sad), so i bought this little piece of unfinished wood at lowe's, and painted it white, then added a high-gloss finish to it. i glued him to it, and now he can stand on his own. isn't he cute?
__
annnnd, today, jordan and i will be making over our second bedroom. this was his idea, and i am super-excited about it. this room is really just the "catch-all" room, and currently looks terrible. it's jordan's office, my closet, our storage, and mika's gazing-out-the-window room. it is a tiny yellow box, but today we are painting it and buying a sofa bed and new shelves, so that we can have a space for guests and store things properly. YAY.
catch you folks later. happy weekend.
___
final side note: carnations are the new peonies. or maybe they're just cheaper.