over the past couple of days, i worked on a piece that will be a nightstand for my client. she couldn't find exactly what she wanted, and had a "vision" for the piece, so she bought this at ballard's for a great deal, and i made it over: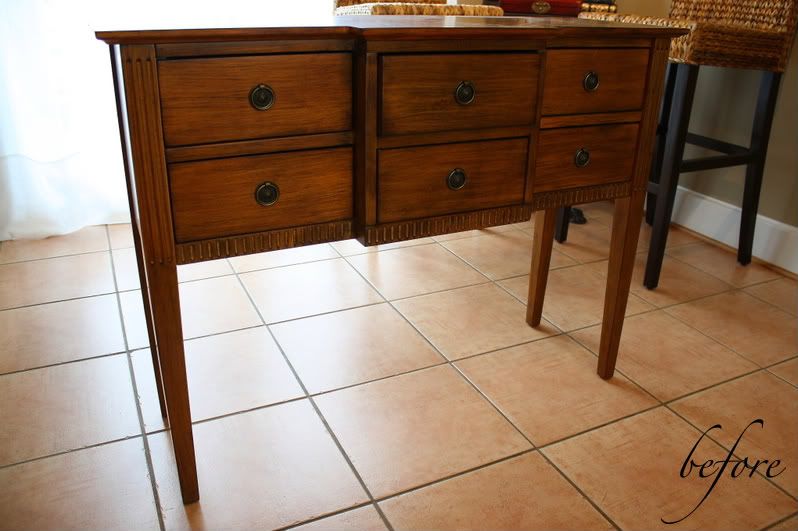 she wasn't in love with the lighter/medium-tone stain on it, and wanted something with a little sparkle. there was a picture frame in her bedroom that was our "inspiration" for the distressed silver leafing, so we did that around the corners, and i used a faux painting product to darken the stain on the rest of it:
(still slightly wet on the top from the polyurethane that was drying when i took the photo!)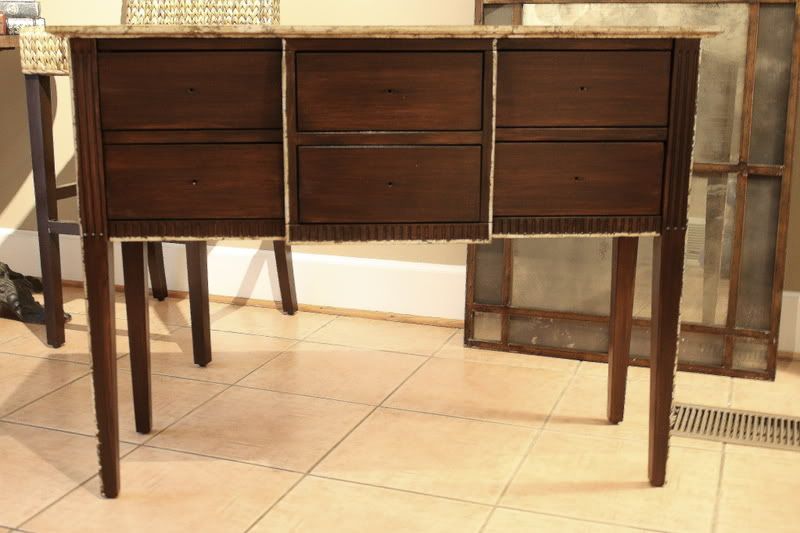 as you can see, i did a thicker band of distressed/antiqued silver leafing around the top of it, then thinner lines on the corners of the two side legs, the front panel, and the very bottom panel. she will be replacing the hardware with something that fits the "new" piece better!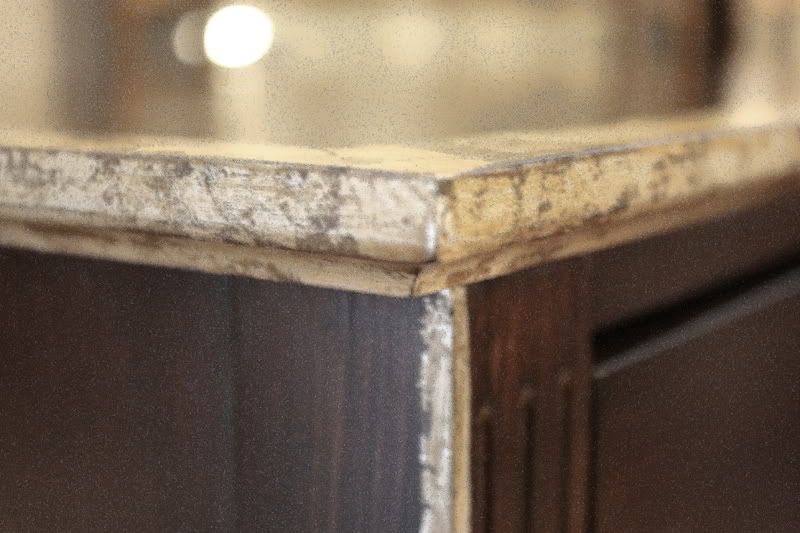 (it was kind of dark yesterday outside, so my photos are grainy! :( )
___
and, a question for my fellow ATL-iens: where can i buy a small amount of grasscloth? it's only going to be used for a furniture project, and i don't want to buy a whole roll...