i painted this nursery last week for a baby boy that is due in a few months...
the room is not completed yet, but his mom and dad have painted the room in the best blue (don't know the color - sorry!), and i came in to do the decorative painting.
we did a tree that will be in a corner, sort of "growing" over the crib: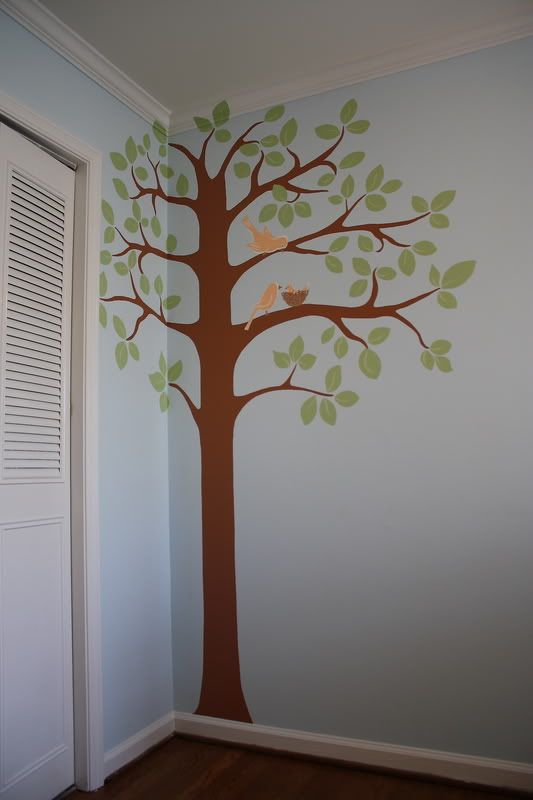 and, a little bird family, which is like the bird family i did in this
nursery
.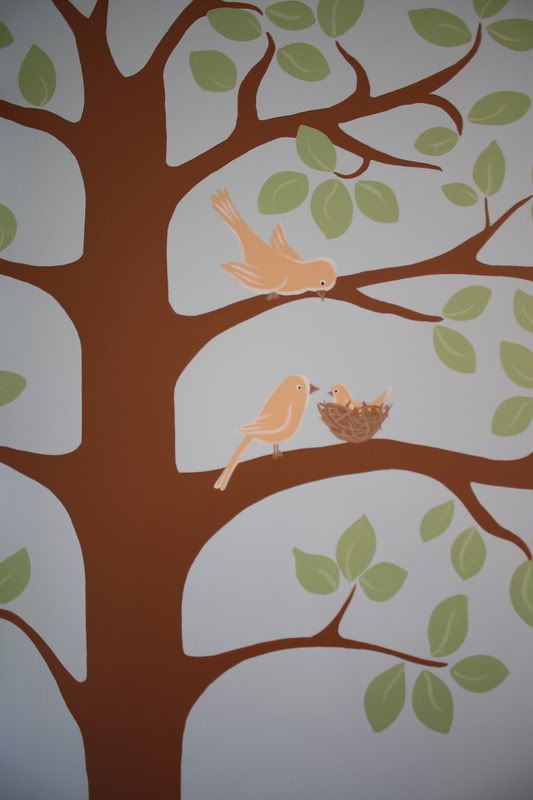 i also painted the baby's dresser. his mom and dad had their painter do a basecoat of white, then i came in and did the bird and little worm. i also did a very light green trim on the bevels of the drawers: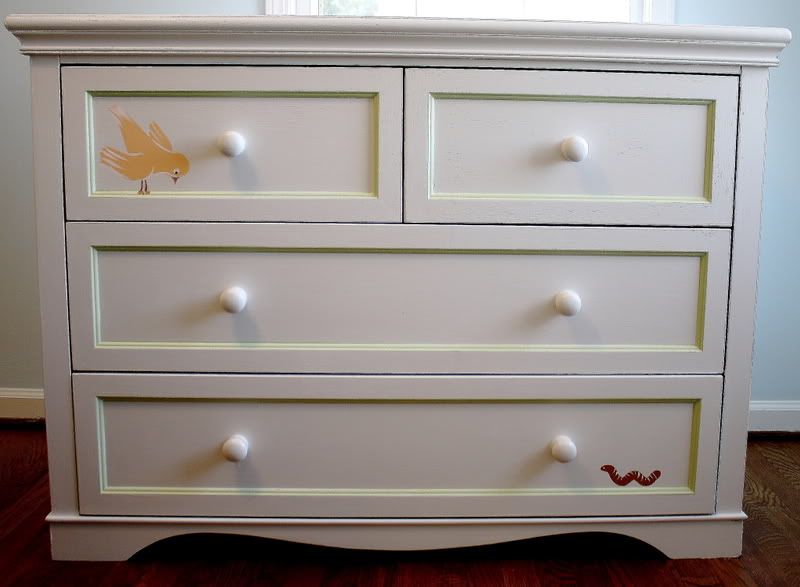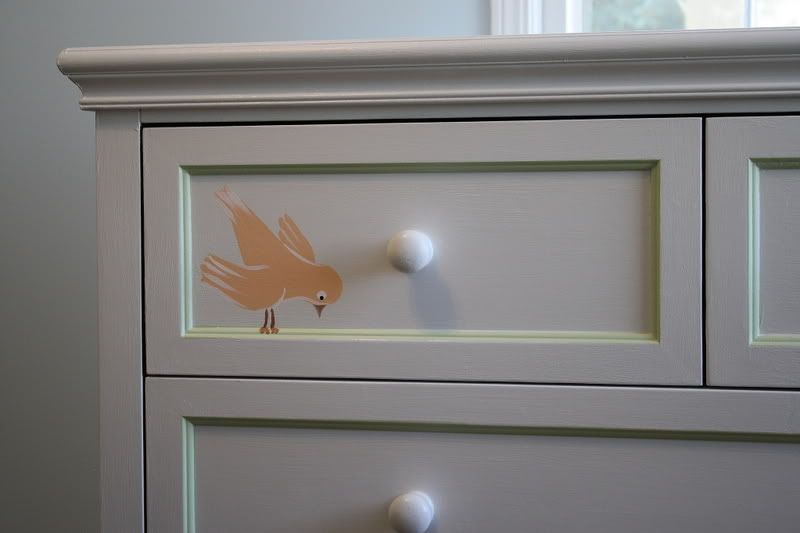 i liked how his feet were "resting" on the bevels :)
i also did a few more birdies around the room: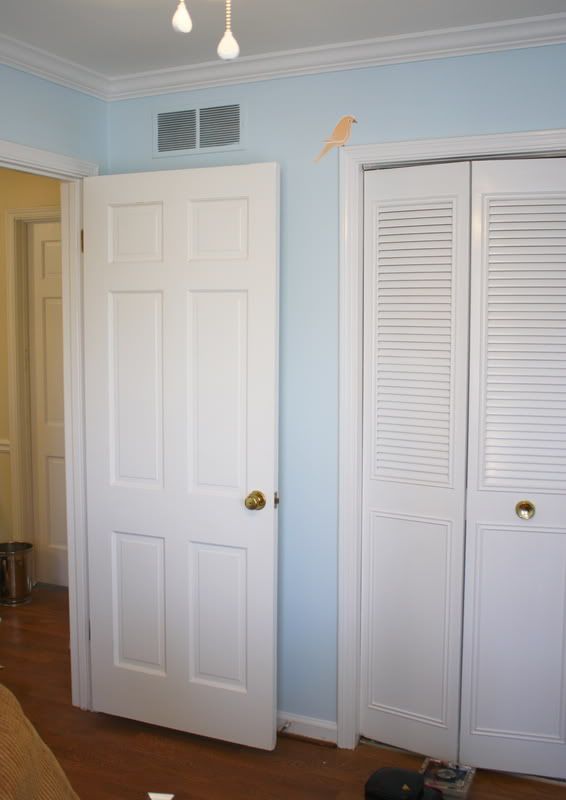 here he is up close: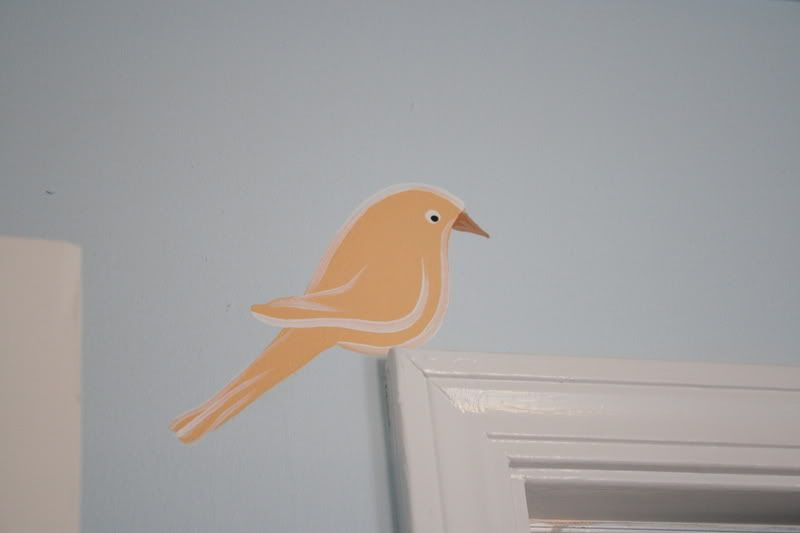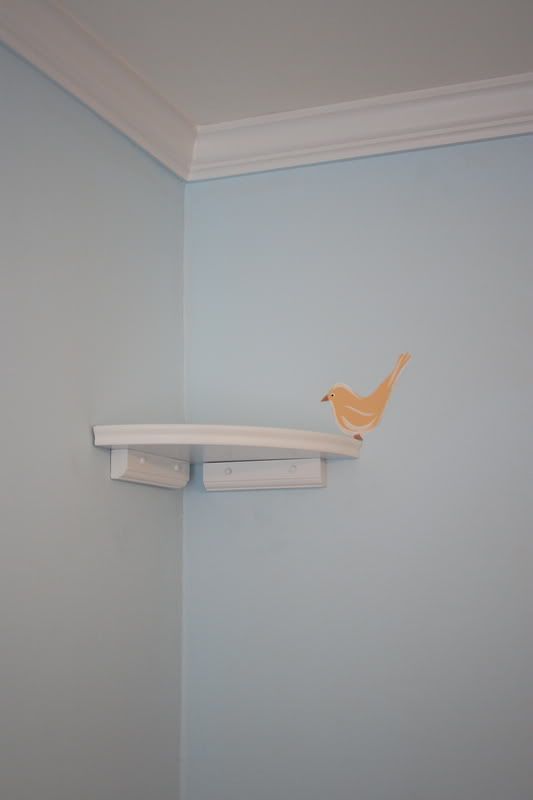 and, a cute lil frog!