some mid-week miscellany for you guys:
tuesday was my birthday.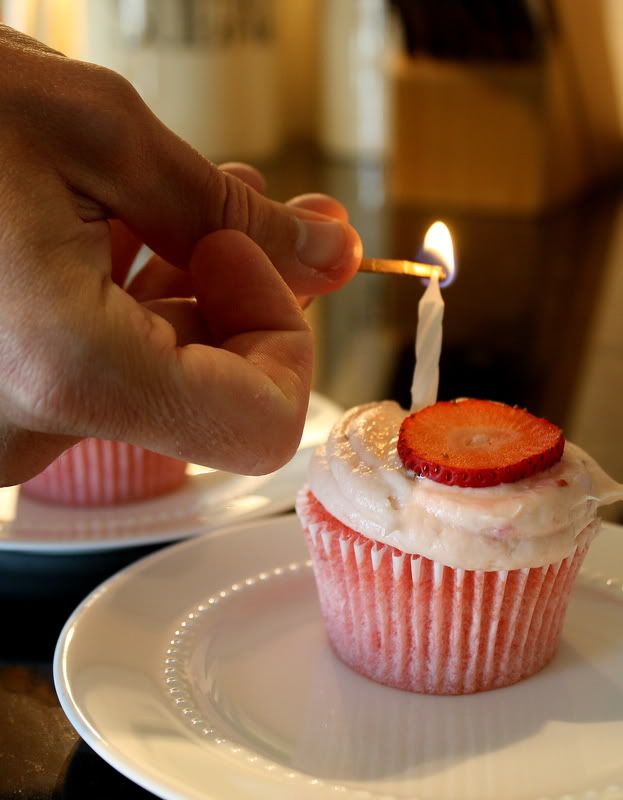 here is jordan, lighting my birthday cupcake. he got them at
atlanta cupcake factory
, and they were killer. they're all gone now, but my favorite is the red velvet. yum!
last saturday, we had a dance for my birthday...dancing and decorating. my 2 favorite things in life. :)
i did a little birthday craft on tuesday. can you guess what it is? i'll be showing you guys in a couple of days...
and, finally, stay tuned for the reveal of this brown (and orange) beauty: