a few weeks ago, i did these commissioned paintings for a client's new baby boy's nursery...they remind me of the paintings i did for
this nursery
, and a little of
these
.
his mom couldn't find exactly what she wanted, so i created it for her. i'm always available for commissions like this, and the good news is that you don't have to be in atlanta to get it! email me at kristen(dot)fountain(at)gmail.com for pricing and commissioning info.
they will hang above the new baby boy's crib!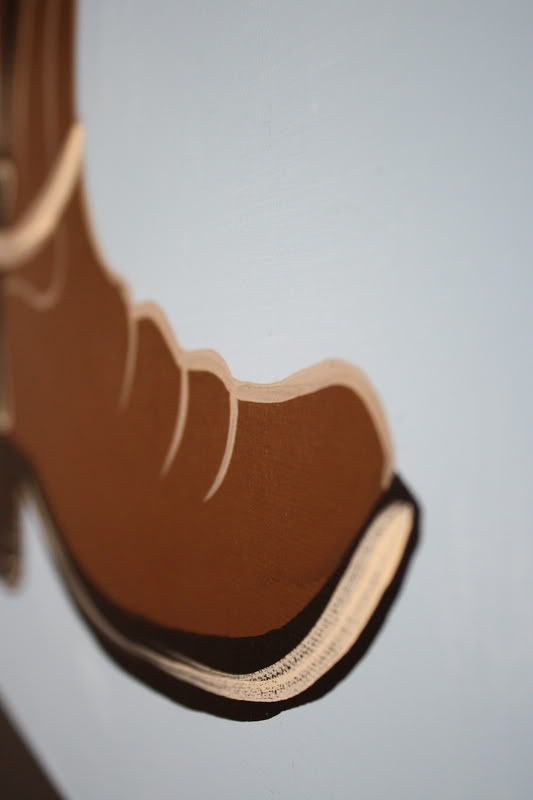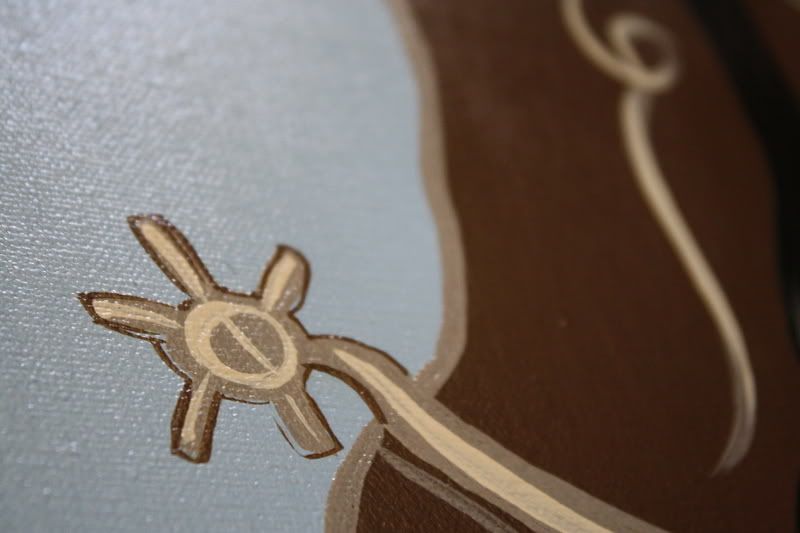 while i was painting these, i kept thinking of my little brother (he's now 22), who was a cowboy when he was little. around the age of 4 or so, he had a cowboy room, and would only wear cowboy clothes. my nana made him lots of button up's with fringe and pearl buttons, and he had a couple of pairs of boots. he wore these with jeans and cowboy hats every single day for a long time. so cute! i wish i had a photo to share with you guys. cutest little cowboy i ever saw.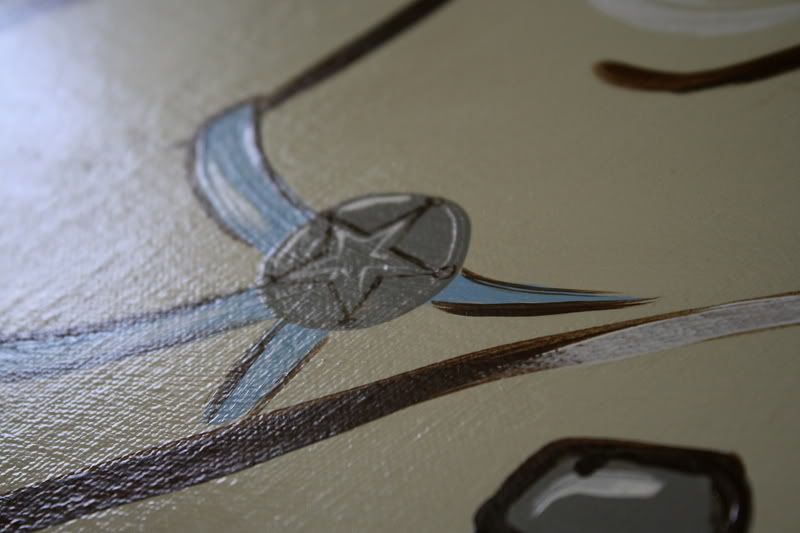 ***
hope everyone has a nice weekend! as a side note - i'm now accepting advertising for my blog. you may have noticed the
pottery barn
ad to the side. please email me if you are interested in advertising!