this week, i painted a nursery for a baby girl that has a jungle theme...check it out:
i was basing my painting off of a crib bedding set that my client bought online. another note - this entire nursery was done with no-VOC paint...a first in my book, but i enjoyed it!
anyway, we have a serengeti-style tree, surrounded by a giraffe, an elephant, 2 monkeys, and 2 birdies. there is also a lion on the other side of the wall, that i'll share in a second...
this is the view when you walk into her room from the hallway...just so you have an idea of the layout!
there is also a sun shining on our scene, from above the door:
some detail shots:
i loved how some of the colors had patterns on them...like the blue on the elephant had this graphic stripe, and all of the yellow things had little polka-dots.
and, i like the giraffe's curly hair-do: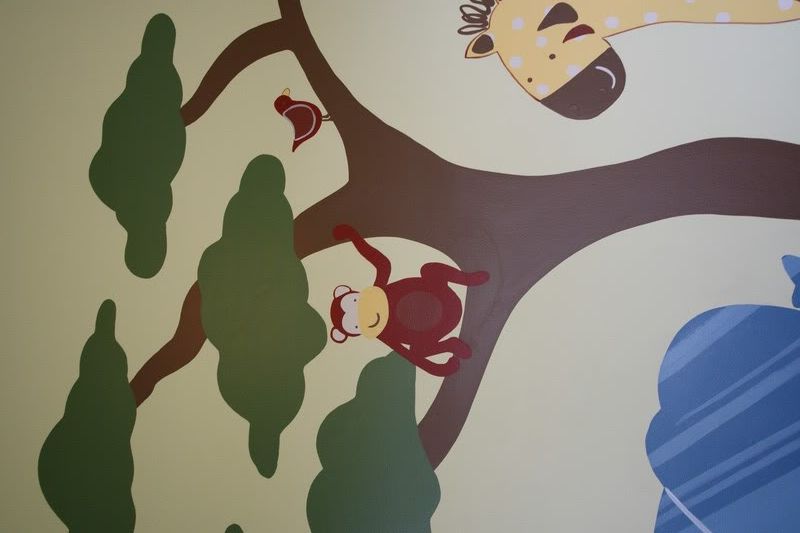 just hangin' out...ahaha...ha
and the monkeys have little sideways smiles that are cute!
across from the mural, right when you walk in the door, i did a small lion. he might just be my favorite part :)
don't you think he's probably a friendly lion? i think yes.
here is the whole room view again: