hey, remember when
i asked the internet
if they had any small amounts of grasscloth i could buy (versus having to buy 2 rolls for a tiny project)?
well, it came through for me.
samma
emailed me and said that she had recently done some wallpapering at her house (check out her cool glass countertops), and had some grasscloth left over. how convenient! she let me buy some, and even gave me some wallpaper paste. how nice was that? and, not only did she a) live in atlanta b) have grasscloth scraps i could buy, but she also lives about a mile away from me, in my neighborhood. the internet rules!
i covered the insides of our little nightstands in grasscloth the very day that i picked up the wallpaper from samma. i love the way it turned out...texture, texture, texture.
here they are before i papered them: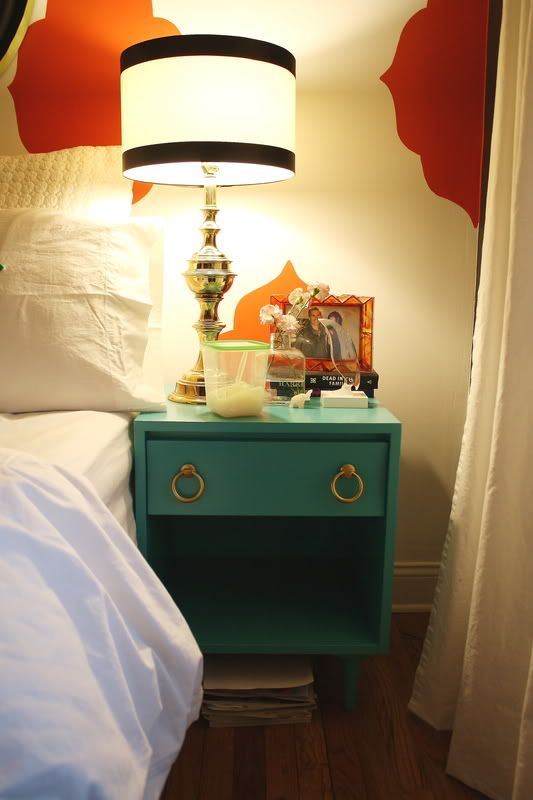 (sorry, that photo was taken at night. also - the stuff sitting on top is the wallpaper paste, not some gross pudding i was chowing down on before bed, which is kind of what it might look like.)
after! the seams don't match perfectly, but it's not noticeable in real life. i love it! grasscloth is my new favorite thing. it also reminds me of my dentist's office growing up...the waiting room was covered in grasscloth. i remember weird things. hm.