yesterday, i completed the dresser that i told you guys about.
tasha
knew exactly what she wanted, so it was easy for me!
first, i painted the whole thing a creamy white. then, i made a small diamond-shaped stencil, and drew the pattern all over the flat panels of the piece.
after that, i placed the tape on each diamond. this took soooo very long, my friends! i've only done large-scale harlequin patterns on walls, so this was a bit more time-consuming.
looks pretty cool, though, huh?
on the left side, you'll see where i did a thin coat of the white again, on top of the tape, so that the grey wouldn't bleed through the tape.
and, done. i did a good bit of distressing on it, and love the way it complements the geometric harlequin pattern.
very french, no? she will be buying new hardware - probably glass knobs.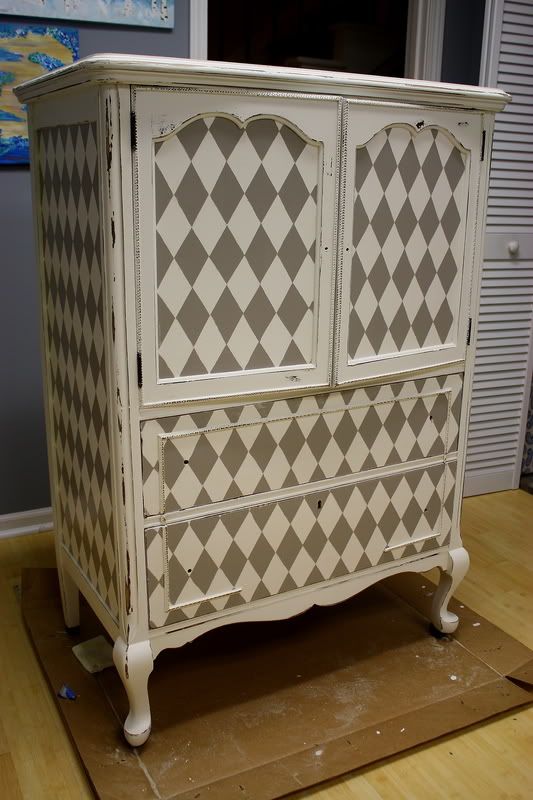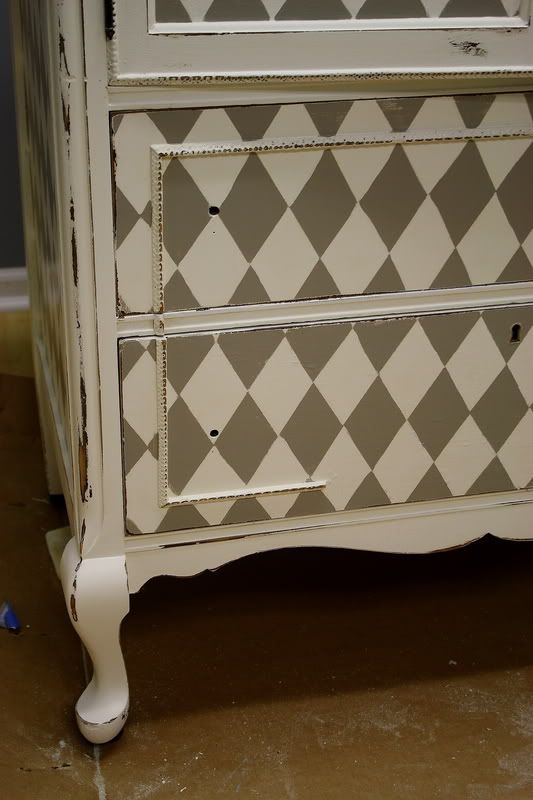 cute little legs - i love the small casters.
***
and, i'm off to paint another dresser and a chair today! talk to you cats soon. have a great weekend!