i've been wanting some monogrammed pillowcases for a while now, and last night, i decided i would DIY them. yesterday, i was clicking around on blogs and happened upon
shannon berrey designs
. amazing! she has an awesome
tutorial for monogramming lampshades
(and can we talk about how crazy-awesome the room they belong in is?), so i thought i'd just do the exact same thing to a couple of ikea pillowcases i had at the house. the felt sheets are only .30 cents, so what do i really have to lose? i went for it. i followed her instructions exactly, and it was incredibly easy. the only thing i did differently is that i sketched out my letters freehand, rather than print them out on the computer.
i found
this website
where you can get a monogram "preview" for different fonts.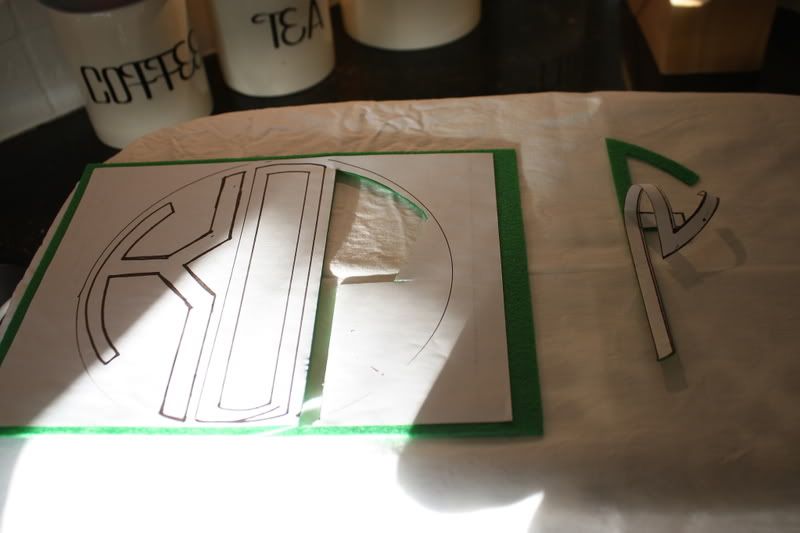 so easy. the spray adhesive idea is genius, because i've always had problems with being able to see the sharpie marks when i've traced patterns in the past. thanks, shannon!
i played around with them a little bit before i hot-glued them on..
before i put them on the pillows. if you do this, make sure to place your pillowcases on the correct sides that you will want them to be on the bed.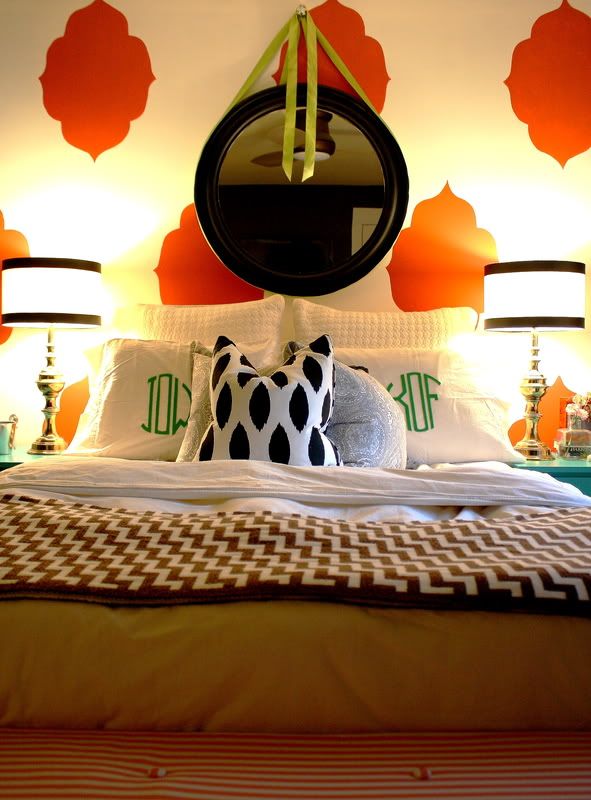 there they are!
the bench at the end of the bed is another diy project i completed today, which i'll share with you guys later this week.
my room is really colorful.