a few weeks ago, while strolling the aisles at michael's craft store, i happened upon these lucite-based photo holders: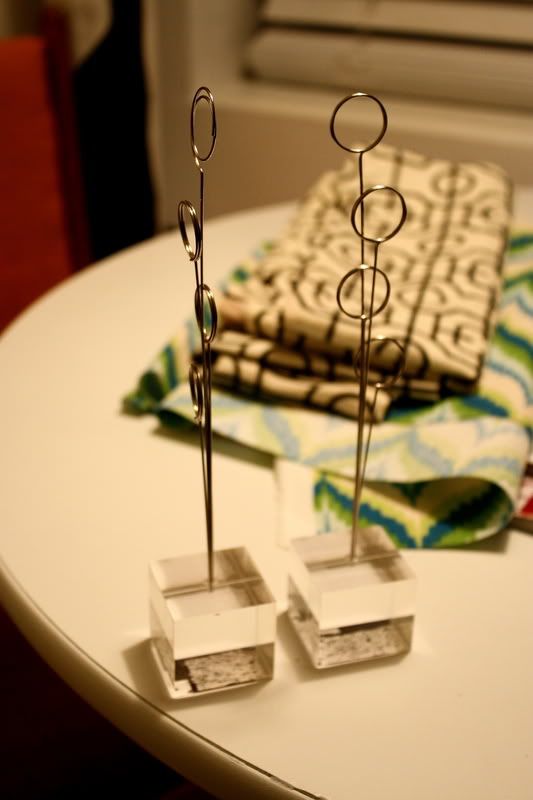 i, along with the rest of the decorating world, have a little thing for lucite. i am lusting over the lucite waterfall table at CB2, but i can't justify buying it, because i'm worried about the staying power of this decor trend. anyway, i really love it, and when i spotted this little 1.5 by 1.5 inch block of lucite at michael's for only 4.99, i knew there HAD to be something i could do with it (besides the obvious...).
i thought on it for a little while, and then it hit me - lamp finials! i decided i could take the wire part out, drill the hole a little deeper and thicker and attach to the top of the lamp harp. and that's just what i did.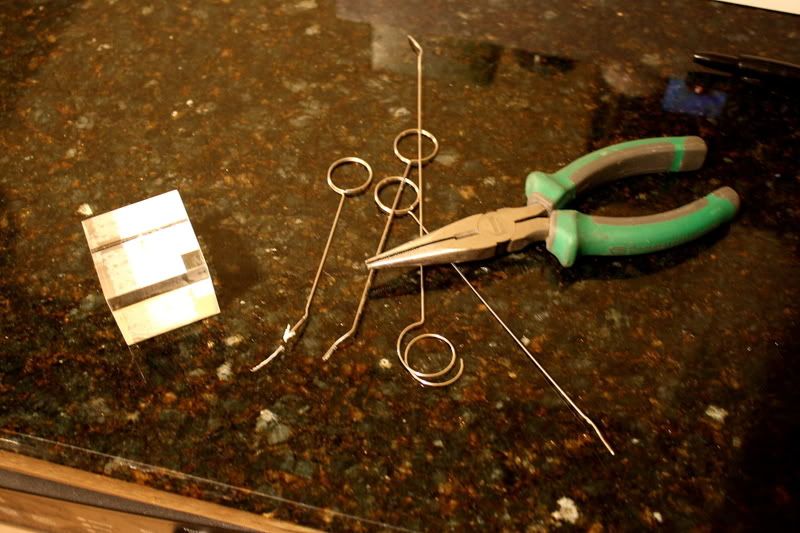 i used these pliers to yank the wire thingies out. i was kind of worried that it would be hard, or that i might break the lucite in the process, but it was really easy. i just twisted them clockwise, then counter clockwise, and they pulled right out. you can see where there was a little dab of glue holding them in: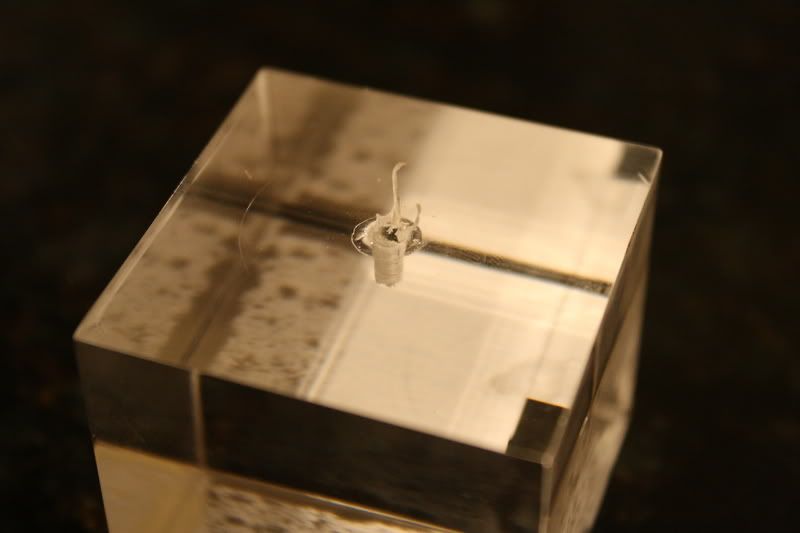 so i pulled that out, too. then, i got out my drill and a larger drill bit, and drilled the hole a little wider. i used the old lamp finial as a guideline.
i just screwed that puppy right in!
it worked! it was soooo very easy. you could, of course, just glue the lucite square to the top of a flat finial, but i knew that there would be the hole in the top where it had the wires in it, so i decided it would be best to just screw it in based off of that.
see them?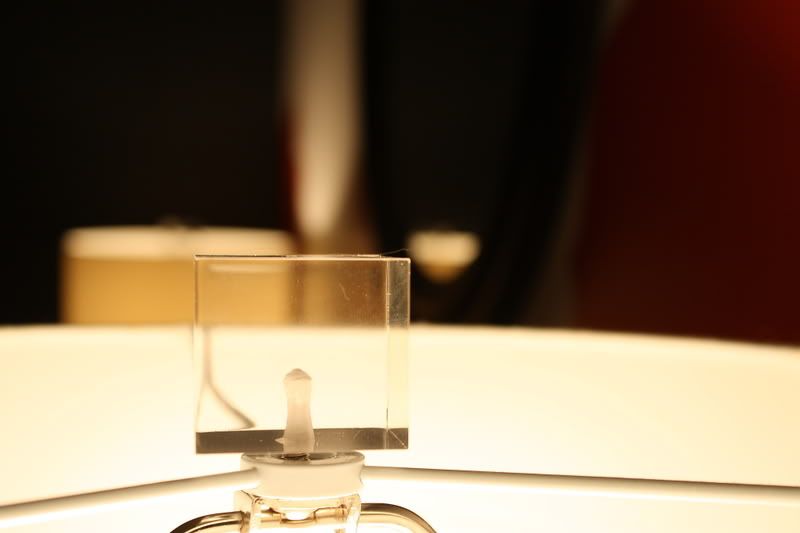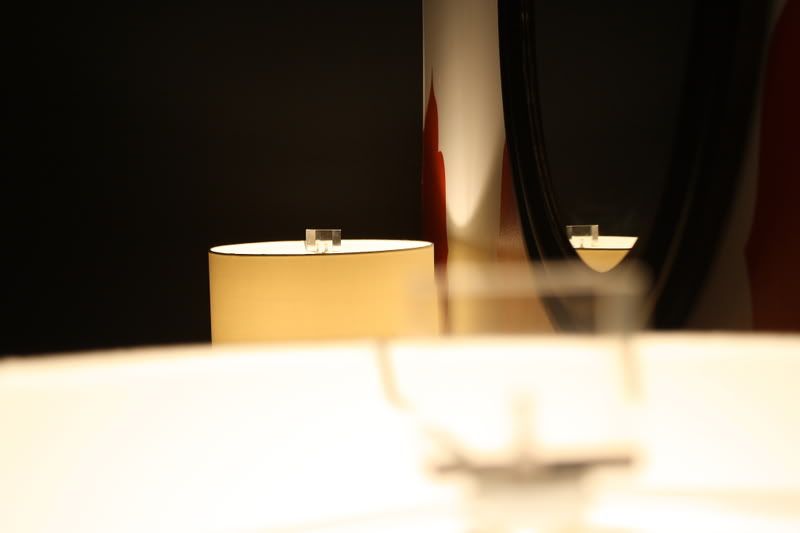 i love them. and, you can't beat adding a little of the lucite trend to your home for only $10!