a few days ago, i painted this island. it was a family heirloom, but my client had to have risers put on it to make it usable, and they didn't match or line up with the current wood. i also painted
these
for the same client...it's always so smart to work with furniture you already have, or heirlooms that you treasure, but aren't working with your current decor.
before: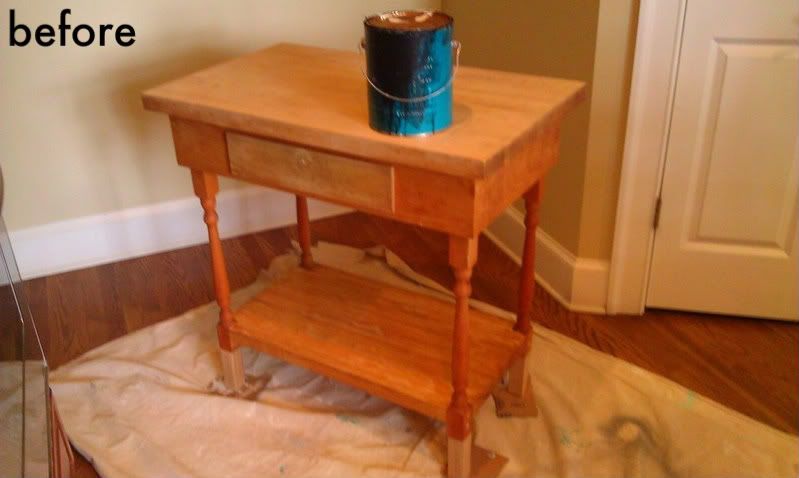 see the little extra wood at the bottom? no bueno.
and, after!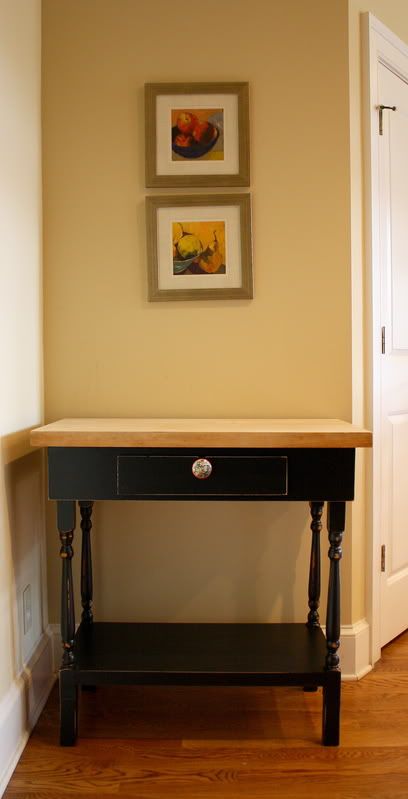 muuuuch better. it looks like a new piece of furniture, huh?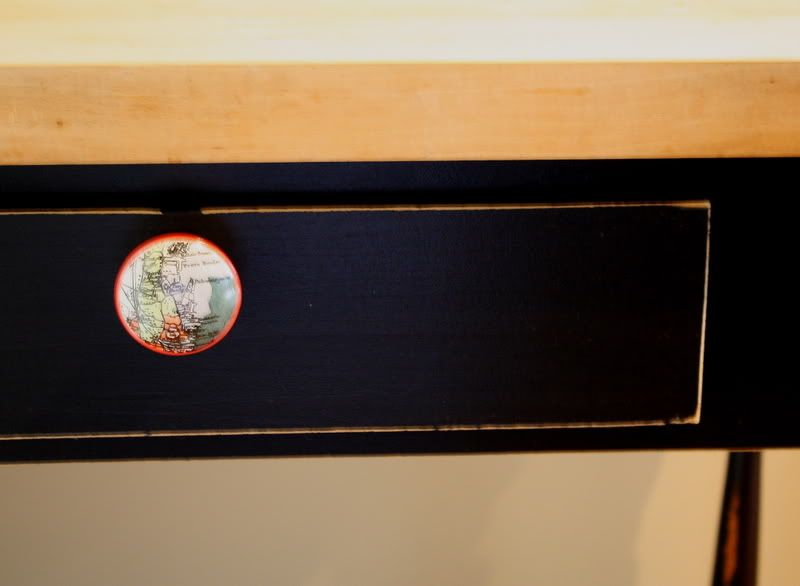 she got the cute knob at anthropologie.