i love when people that read my blog find inspiration and make something that i've posted. it makes taking all those awkward photos with one hand, while trying to "DIY" a project, worth it!
check out these chevron curtains that another reader sent in. aren't they great? the photo was taken at night, but you can still see the cute teal color she used (she told me she lives in an apartment, where she can hardly do anything without permission from her landlord first. tough!), and how it's repeated on the shelves. love it!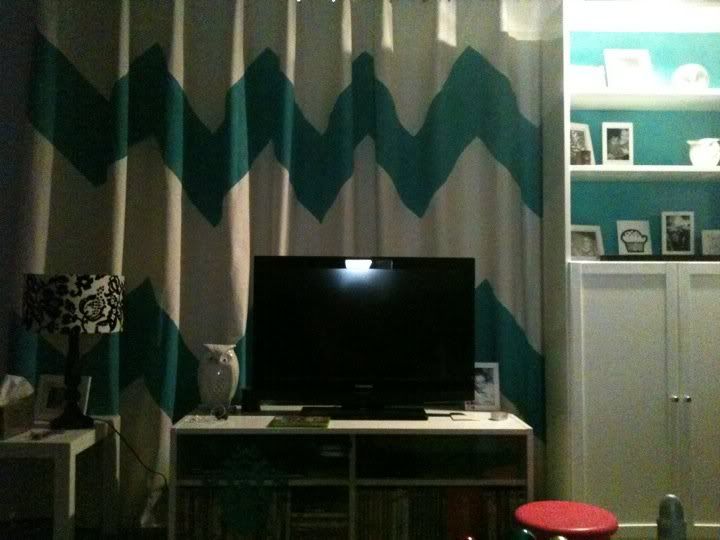 i also love her owl and black and white lamp.
if anyone ever does any of the DIY projects i've listed on here, and takes photos, feel free to send them to me...i love seeing them!