i've been wanting to add some sort of embellishment to this table skirt on the
bookshelf-shelf that my dad and i built
, and i finally got around to it last night. i bought some black grosgrain ribbon and went to town...
in the works:
mika loves projects that involve string. string is his favorite.
and, i know you guys are going to want specific instructions on this, but i am mathematically-challenged, so i just snipped and hot-glued as i went along. it probably would've been better to measure everything out, but it would've taken me ten times longer, and i didn't care that much!
ta-da!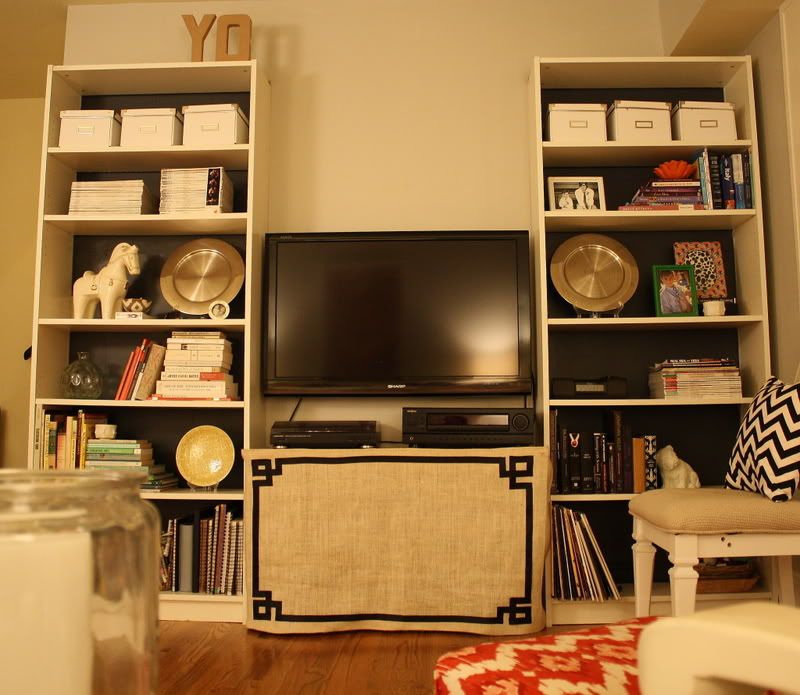 and, the end.
***
i'm alllmost done with my ceiling mural, and i will have photos of it for you guys tomorrow! it's been so fun, and i'm happy with the way it's coming along.