last friday was spent painting for a really sweet couple...i painted 2 pieces of furniture that had been family hand-me-downs. both were nice, solid, heavy pieces that just needed a little TLC. i canNOT find the "before" shot of the armoire (so annoyed by that!), but safe to say it was just an oak, medium stained piece that was a little "blah"...
here is the before shot of the little side table:
i thought it would be cute to keep the knobs in the original wood, then if she wants to replace them later, she can.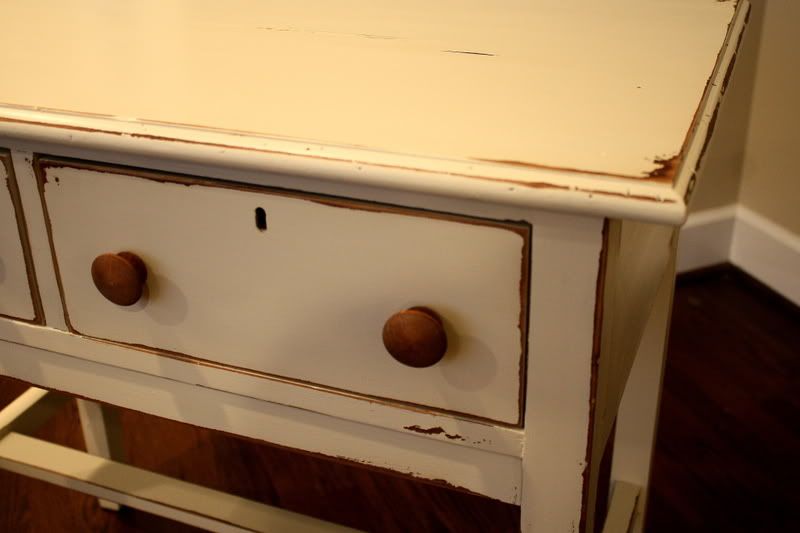 this is kind of what the armoire looked like before:
and here is the "after" shot of the armoire..it looks totaaaally different and MUCH better! i cannot emphasize enough how much more of a lease on life this thing got with its new paint job. :)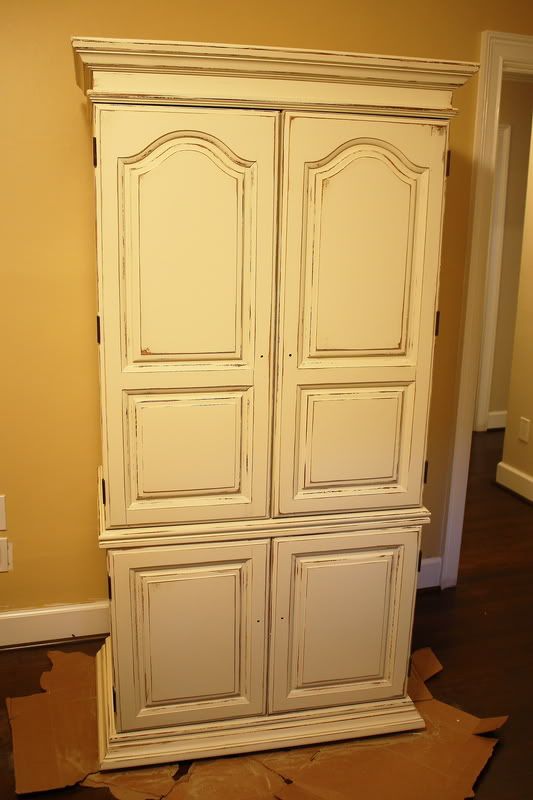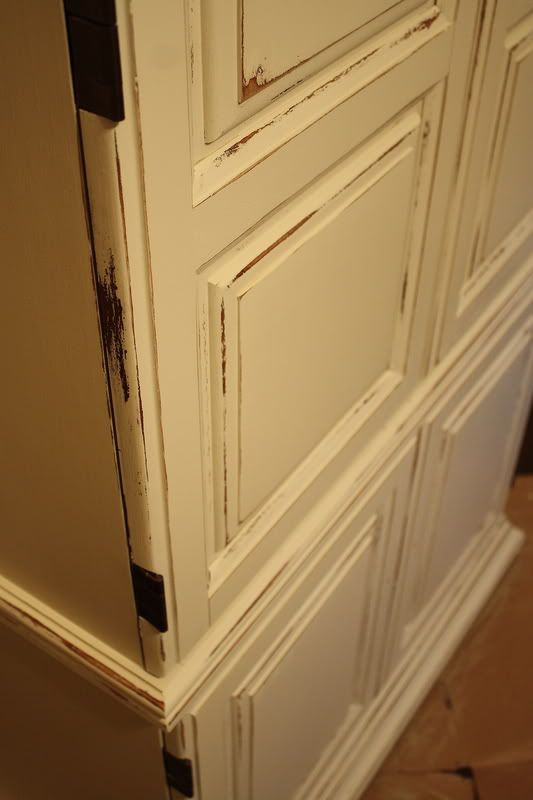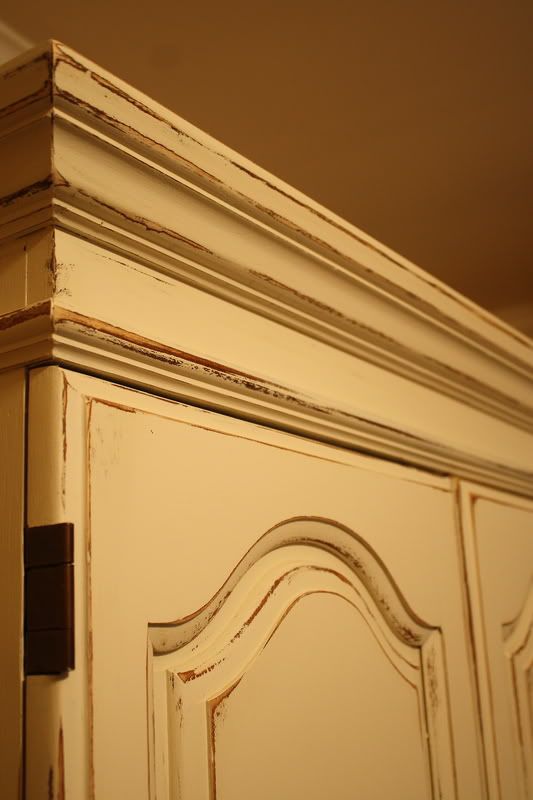 ***
and, i just wanted to say thanks for all of your sweet comments about my ceiling mural. it made my weekend even better, receiving all of the nice words about my work!