the snow is kiiind of starting to melt today, however temps are still at freezing, and i am scared to drive. so, i thought i'd share with you some of my cabin-fever thoughts and happenings.
yesterday, i finally got to the annoying white stripe that was chillin on our shelf wall until i decided to finally remedy it with a brush and paint.
bad: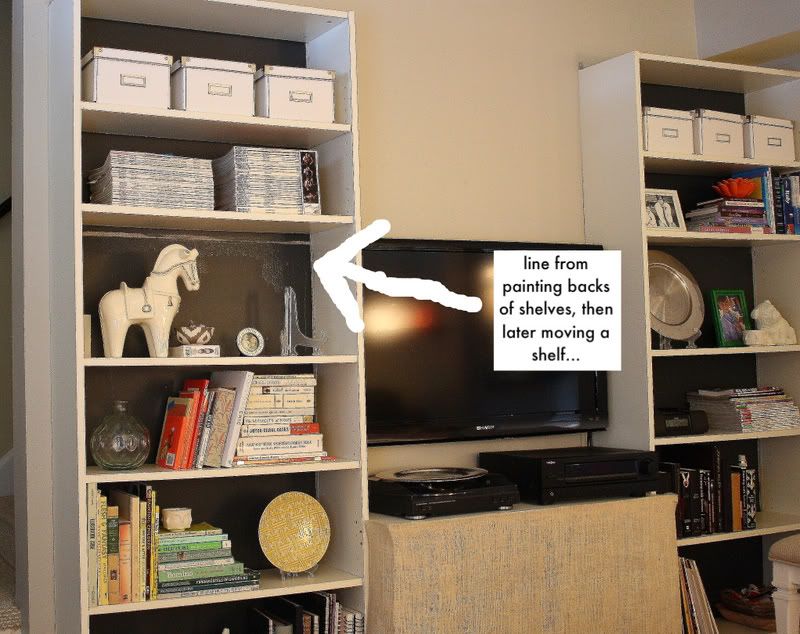 better: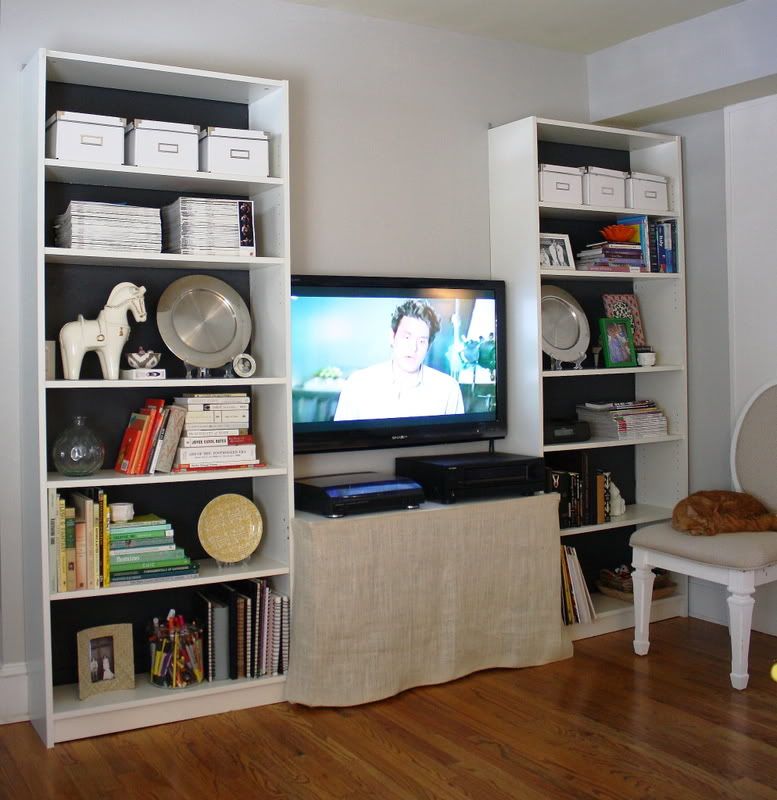 i also rearranged some stuff on the bookshelves. rearranging bookshelves is one of my favorite things to do. cool, right? another thing i like to do: make the bed. yesterday, i almost considered asking jordan to not make it so that i could make it. ridiculous...
better view: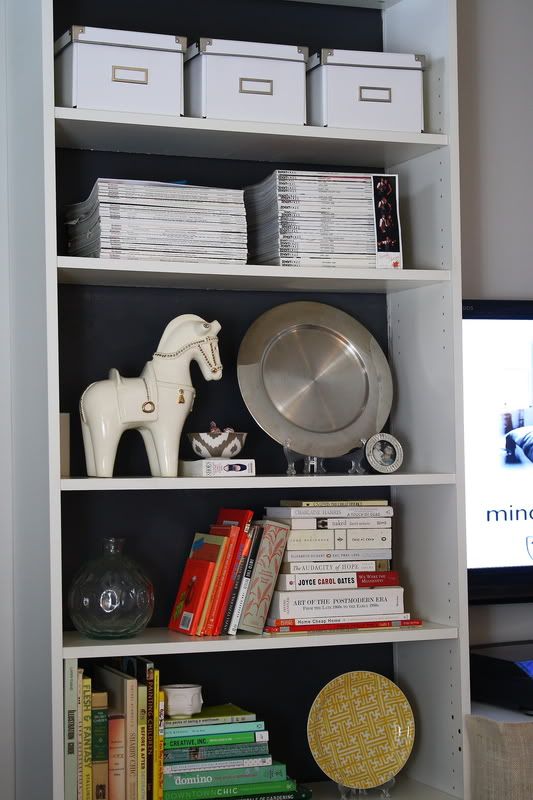 (probably need to do a third coat today)
also, i'm considering lighting for the bookshelves. i have two ideas:
or
thoughts? my other idea is to hang the chandelier in the middle of the room, above-ish the sofa/coffee table. what do you guys think? here is my living room, for a reference: