i'm all about using my painting powers for good and not evil (aka, nice "finishes", and not cheesy sponge-painting techniques), and today i thought i'd share a short tutorial on how to get a "metallic" look with paint. and it's so easy, trust me.
we've all seen the great
zinc letters at anthropologie
that are priced between $18-98/per letter. not bad if you are buying one, but bad if you are wanting to spell something out. anyway, i bought some cardboard letters at hobby lobby for around $2 each. they looked like this to begin with:
h
ere are my supplies, along with a chip brush (the cheap-o brushes that are around one dollar at the craft store or home improvement store) and a paper towel: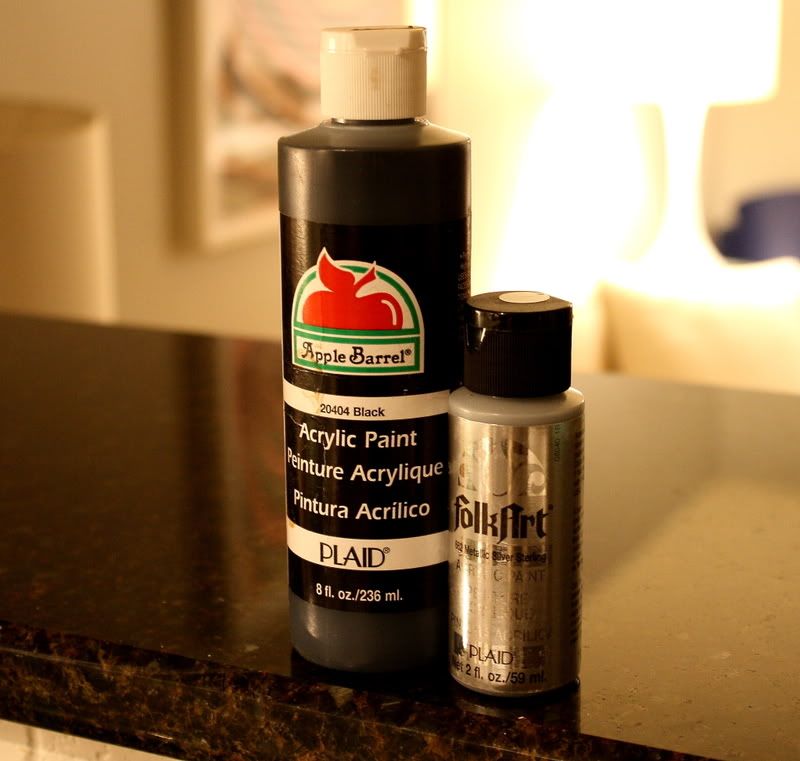 black craft paint and folk art "pearl" paint. it works much better for silvery metallic finishes than the silver paint does!
first, i painted them both black as a base coat, then let them dry: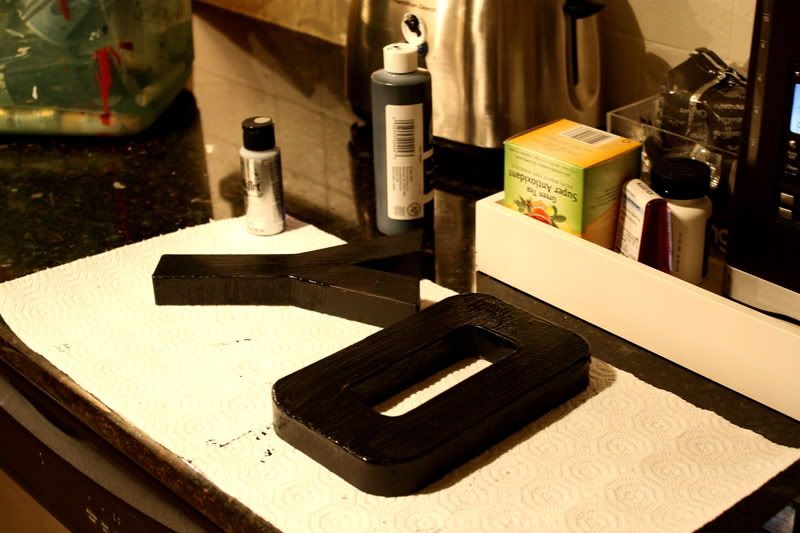 then, i did a super-quick dry brush of the pearly paint on top of the black. that means that i dipped a dry paint brush into a tiny bit of the pearl paint, and just kind of smudged it on. it's not rocket science...you just dab it on, then smear it around until it looks "right". you can also rub it off and around with the paper towel.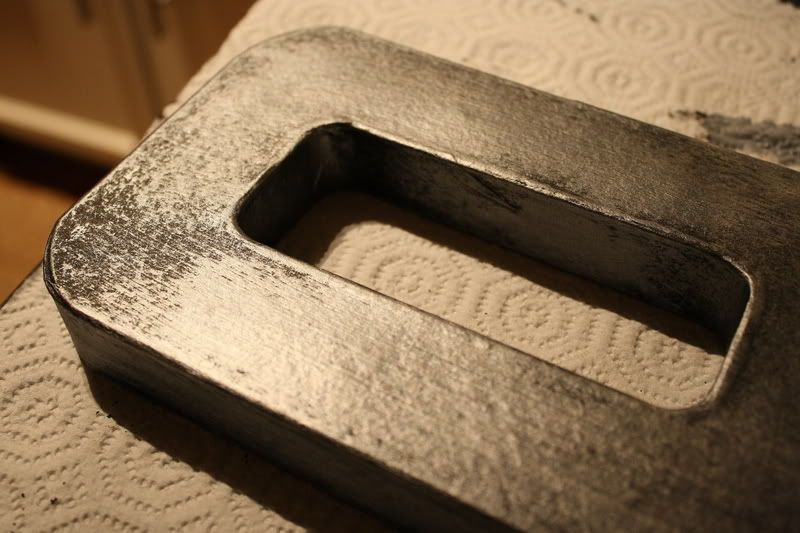 if you do an up-and-down motion with your brush, it looks more like aluminum.
and, you're done! so easy. you could do this with lots of different items, too. picture frames, boxes, etc. i started with these letters, just because i wanted to play around with this metallic finish and make sure it was "do-able", but now the options are endless...