oh how i love painting trees...and i paint a lot of them!
cute little arya got a new "big girl" room, and i got to help with the process. i selected this soft blue color, and then i painted the tree silhouette with birds and butterflies on in a complementing shade.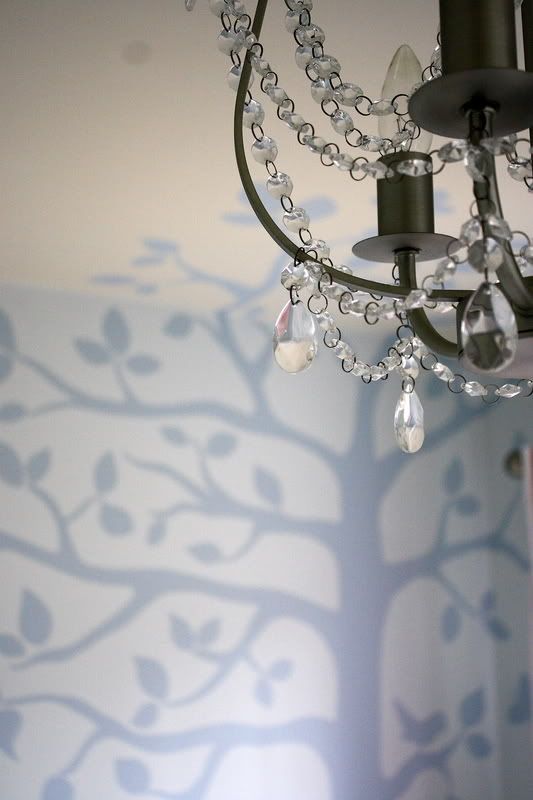 through the sweet chandelier...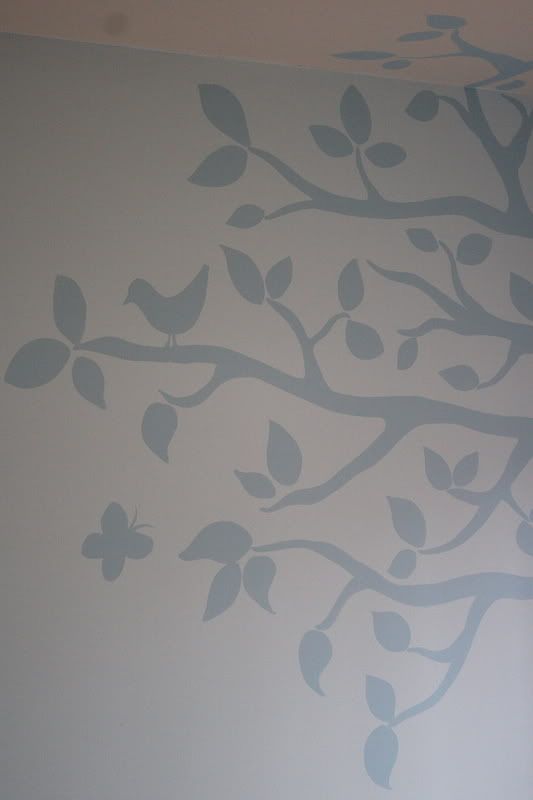 stay tuned for friday...i'll be showing you arya and her little baby sister's playroom, which is my new favorite project...i know, i'm always playing favorites...
***